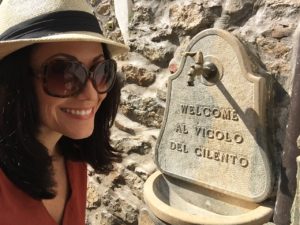 I had the incredible opportunity to host a Vegano Italiano tour in the Cilento Coast region of Italy and I want to share my experience with you! A fabulous 8 day/7 night tour of the Cilento and Amalfi Coast where you stay in a beautiful villa, dine on incredible local vegan food and enjoy time with fun people (like me!). Created by husband and wife team, Gretchen and Pasquale, they have grown their tours from Southern Italy to far and wide around the world. However, this tour is their original one and I was happy to host one of the inaugural weeks!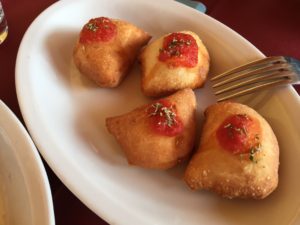 My group was split between the Vicolo del Cilento in Felitto and a private estate in the neighboring village of Castel San Lorenzo. Both are located in a UNESCO word heritage national park known for it's organic produce from figs to potatoes, it's absolutely picturesque. I had the pleasure of staying at both and loved each. Vicolo is one of the cutest, most unique b&b's I've ever had the good fortune to stay in. Also owned and operated by a wonderful husband and wife team, the inn is collection of rooms, each different from the other, within the walls of an old castle city. Antonella's breakfasts are to die for and her hubby, Alessandro, is a magnificent host.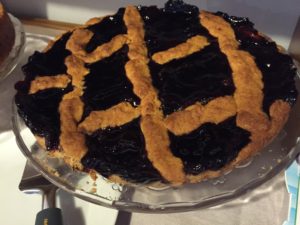 While the accommodations and hosts are terrific, the sites, food and activities are just as fantastic! Every day, every meal was incredible. Dining on local food, you will never taste produce, bread, pasta or anything so fresh and bursting with flavor! All handmade by local restauranteurs or the lovely host cooks at the villa, you will be dreaming of food on this tour for years to come!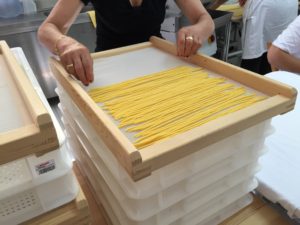 On top of eating and relaxing in cute places, the sightseeing is top notch and quite unique. While we did get time in Pompeii, the Amalfi Coast and Capri, the best parts were visiting the small villages in and around the national park as well as the not-so-touristy Cilento coast. We visited an old monastery in Padula, swam on the beaches of Palinuro and rivers of Felitto, spent time in Pompeii, the Amalfi Coast and Capri while also toured a still-in-the-family castle in Roca D'aspire! In fact, we even where in town for the village festival!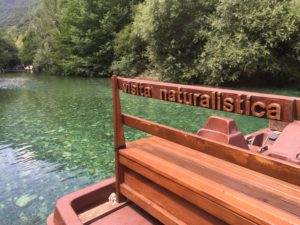 What you get from Vegano Italiano tours is the REAL Italy. From spending time with locals in their villages to seeing sites that most tourists don't see to eating the best food made by the local artisans, it really is a food and culture immersion like no other.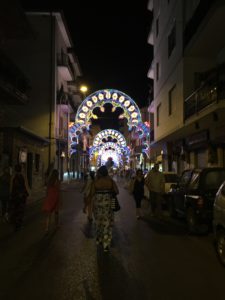 I was honored to host such a lovely group of guests and do a few cooking demos but for me, it was a once-in-a-lifetime experience that I hope to be able to re-create again soon! For more information on upcoming tours, be sure to check out the Vegano Italiano website!