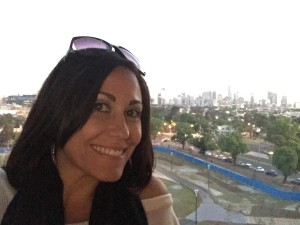 Alrighty, I promise, this is my last post on Melbourne, but there is still so much to explore in this awesome metropolis down under! I'll wrap up this last post on vegan food in Melbourne so that we can move on to another great part of Australia ; )
I love to treat myself to a gourmet meal, especially when I'm traveling. Attica was just one of those treats! Offering an extended vegan tasting menu on certain nights of the week, it's a beautiful celebration of local, seasonal vegetables and other plant based eats. Be sure to call ahead of time and see when they are offering the tasting menu and book it!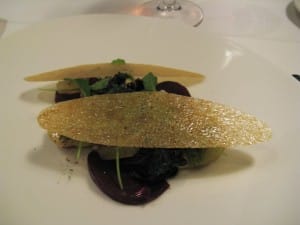 Who doesn't love some comfort food every now and again? Las Vegan will scratch your comfort food itch and then some! Specializing in vegan diner or bar food, here's where you go for pizza, burritos, mac n' cheez and the like. And don't forget to save room for cake!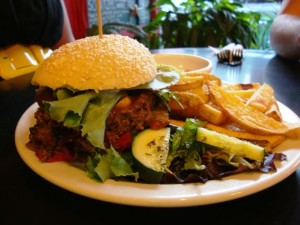 When it's time for a sweet treat on the run, Mr. Nice Guy Bakery is the place to hit up! The cupcake selection will blow your mind as they have every possible flavor in chocolate, vanilla and cinnamon bases but also…booze based too! Wow! The Tiramisu and Strawberry Daiquiri were my faves and I had a bite of Unicorn Milkshake and Caramello. Run, don't walk, to Mr. Nice Guy's!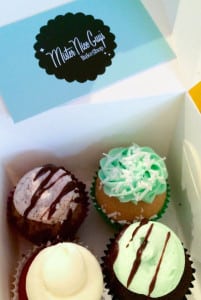 Perhaps if you're a breakfast anytime kind of person, Admiral Cheng-Ho will be your eatery of choice! Featuring unique, specialty coffees and incredible organic, local veg dishes, I have to say their french toast is one of the best. They do have lunch specials and sandwiches, but trust me, it's all about the AM food here!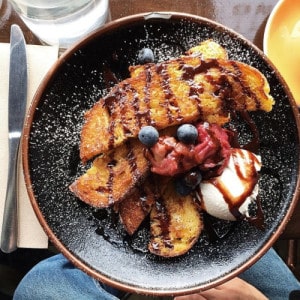 Ok, that's a wrap on Melbourne. Next up, we head in to the Australian countryside!