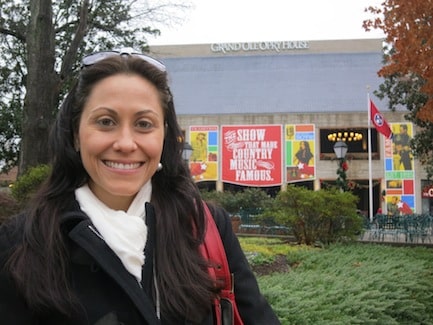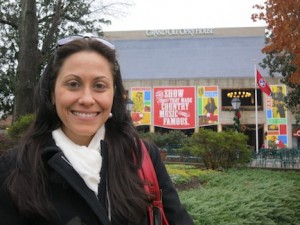 Music City, NashVegas, Home of The Grand Ole Opry, Nashville is quite the city! Not only is it a vibrant city, the hub of country music, it is also a city and area rich in American history. Pretty much every street corner has a plaque commemorating some kind of Civil War Battle or historical figure, it's astonishing. I absolutely love all that Nashville and its surrounding areas has to offer both culinary wise and entertainment wise and after this and my upcoming posts, you may want to book a trip and check it ou for yourself!
One of the coolest parts of town is the 12 South District. Not far from downtown, it's a hipster kind of town filled with cool places to shop, dine and sip. Here you will kind Burger Up, and upscale burger joint that doesn't leave out the green eaters. I have to say that their black bean and quinoa burger makes my top 5 favorite burgers ever. The texture and flavors of the patty are fantastic but what sends it over the awesome edge is the crispy coating, yum!! You can enjoy gluten free buns as well as sweet potato fries and other burger fixins!
Now if it's Italian you're looking for, head to West End and check out Amerigo. Consistently winning "Best Of Nashville" awards, this Americanized Italian eatery has lots of great options for vegans as well as gluten free folks. I enjoyed a gluten free pasta with fabulous grilled veggies (mmm, artichoke, sundried tomatoes, mushrooms, spinach, etc) along with a tasty glass of pinot noir. Light, flavorful and yummalicious!
In scoping out Nashville for cool places to shop and check out, I stumbled into The Germantown Cafe. Basically downtown in the up and coming neighborhood of Germantown, this joint is chic and mega scrumdidlyumptious! With a seasonal menu that highlights organic and fresh eats, veggies and gluten free diners have no problem here! I started with quinoa and black bean cakes as my appetizer and devoured my "Green Plate" entree that showcases a delectable Portobello mushroom, quinoa, butternut squash and lots of tender veggies that lead you to poner a second helping. A great place for a drink and a perfect place for a healthy and tasty meal!
Of course, I had to find the popular veggie spot and The Wild Cow is just that place in Nashville. Across the bridge, the Wild Cow offers up incredible vegetarian fare that is mainly vegan. Soups, salads, sandwiches and entrees, you can't go wrong at the cow. I shared the spinach and artichoke dip, scarfed my vegan reuben and shared their insane oreo cheesecake. I also ordered a ton of to-go food for my plane ride home! A definite thumbs up for The Wild Cow!
There is still more to come from Nashville so stay tuned!!