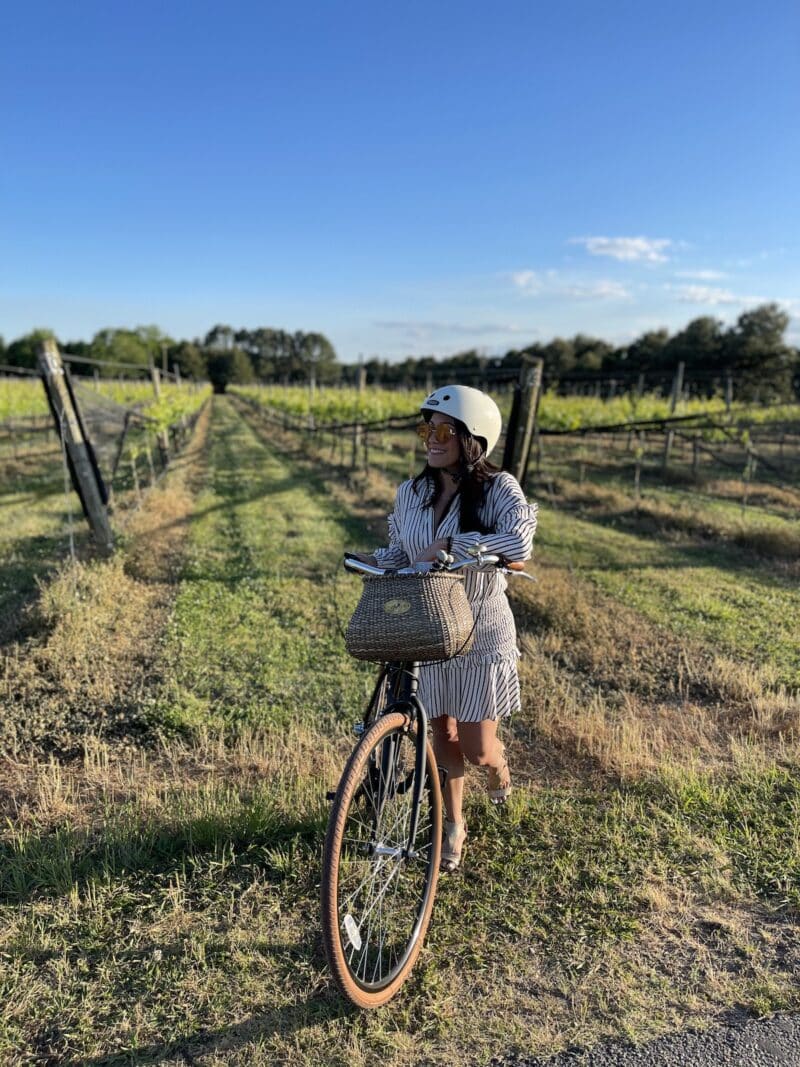 Are you planning to cycle in a foreign country? Riding a bike in an unfamiliar country can be quite intimidating, especially if you are not used to the roads and traffic. All cyclists need to know how to stay safe while riding their bikes to save their lives. This article will discuss tips that can help you stay safe while riding your bike in a foreign country. Let's get to the list.
Have the Right Gear
One of the most important things you can do to stay safe while cycling in a foreign country is to make sure you have the right gear. This means wearing a helmet, sunscreen, sunglasses, and clothing that will protect you from the elements. It is also important to have a good quality bike in good working order.
All this will prevent you from getting injured if you end up having an accident. If you suffer a bicycle collision, make sure all your needs are met. If you are not feeling well, make sure you get medical assistance as soon as possible because untreated injuries can become serious later on. You might also need an injury attorney if you have sustained any physical injuries and will want to file a claim.
Understand the Traffic Rules
Cyclists need to understand the traffic rules of their destination country. It would be best to learn as much as you can about the roads, paths, and other things like speed limits before hitting the road. Some rules prohibit cyclists from riding on the sidewalk, so it is important to be aware of this.
If you are not very good with road rules, hiring a guide or taking an experienced friend with you is important. It will help if someone in your party knows the area. Be sure to research how traffic works in that country because different countries handle vehicles and people who ride bikes.
Know the Surrounding Area
Another important thing to do before cycling in a foreign country is familiarize yourself with the surrounding area. You don't want to be riding your bike through an unknown area where you can't find help if something goes wrong. Some places might be dangerous or have very little access to medical assistance.
You should make sure to pack plenty of water and snacks before you go cycling, especially if the road is far away from civilization. It might also be a good idea for you to carry your ID with you at all times because it could get stolen or lost when riding in an unfamiliar area. It is also helpful to know where the nearest hospital or police station is.
Know Your Signals and Use Them
Knowing which signals you should use while cycling in a foreign country is important. Different countries may have different hand signals, so you shouldn't assume anything and take the time to learn these things beforehand. Some of the signs include using your right hand to indicate that you are turning left or using your left hand if you want to turn right.
Understanding these signals will help drivers know what they are doing and keep you safe while cycling. It would be best to use hand signals when stopping as this will let the drivers behind you know that you have stopped.
Ensure Your Bike is in Good Condition
Before you set off on your cycling holiday in a foreign country, it is important to ensure that your bike is in good condition. This means checking the brakes, tires, and gears to ensure they are all working properly. If you have a breakdown while riding in a foreign country, it can be difficult to fix it.
It is also very important to make sure your tires are well inflated and that you have all the tools needed for basic repairs. If possible, it is also a good idea to bring along an extra tire just in case. This will ensure that you can quickly get back on the road if something goes wrong.
Make Sure Your Insurance Is Up-to-Date
If you have insurance at home or abroad, this might cover you while cycling in a foreign country. However, it is best to check with your insurance company to be sure. Some insurance companies might not cover you if you are injured while riding your bike in a foreign country. You should also have travel insurance to help cover medical expenses and other things if something goes wrong. This insurance comes in handy if you are caught up in an accident or if your bike is stolen.
Cyclists need to be aware of the traffic laws and surroundings in a foreign country. You should also make sure that your bike is well maintained before leaving on your cycling holiday. It's also smart to pack extra supplies just in case, carry some form of identification, and have up-to-date insurance coverage so you can get back on the road quickly if something goes wrong.