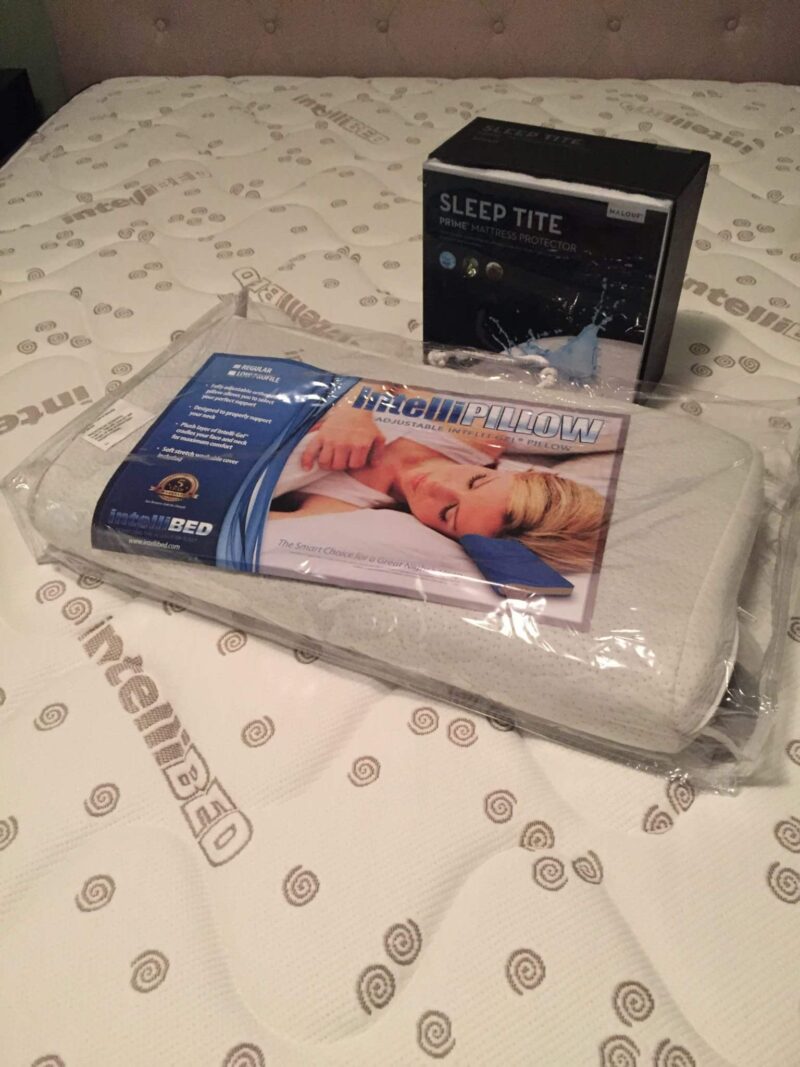 Choosing a new mattress can be daunting because there are so many variations available. You may also be put off by the price tag. Although a mattress is an investment that allows you to benefit from a great night's sleep, there are ways that you can stick to your budget and get a high-quality product too. So, whether you're looking for a mattress to support your back and joints, or you prefer a foam mattress to sink into at the end of a long day, we'll look at some of the top-rated beds to suit your budget, as well as diving into the DreamCloud Mattress review, to see how it compares. 
Affordable Vs. Expensive 
Maybe you need a new mattress, and you're putting it off because of the price tag. This is understandable, mattresses are an investment – but like everything, there are more affordable options suitable for your budget. But what makes a mattress so expensive? Generally, it all depends on the material that you choose. Some of the most expensive materials are memory foam and latex. If the mattress has extras like border trimmings, or added gel layers, this may also bump the price up. 
The more durable the mattress is, the more expensive it will be too. This is a point worth thinking about – if you choose a more affordable mattress, you may end up having to replace it sooner than you would a more expensive one, so weighing it up, it might cost you less to purchase a more expensive model in the first place! If you are looking for something affordable, there are modern mattresses that can offer you support, comfort and contouring at a fraction of the price. Below, we'll look at some of the top budget mattresses to help you make your decision. 
Top budget mattresses 
You don't need to spend a fortune to benefit from a high-quality mattress. You can choose a product that suits your needs, such as the position you sleep, to help with pain and to cool you down, at a more affordable price. From memory foam to innerspring, our list of top-rated mattresses is here to help you make an informed decision. 
DreamCloud Mattress 
A luxurious bed-in-a-box, the DreamCloud mattress allows you to achieve that plush feel, without breaking the bank. This model is a hybrid mattress that includes an innerspring centre with soft memory foam to the top, so you can benefit from the best of both worlds – support and comfort. The firmness of this mattress can suit most sleepers whether you are most comfortable on your side, back or front, and the foam layers produce good levels of responsiveness, so you can move about easily during the night. This mattress is priced more affordably than other hybrids but does not compromise on the materials used or the way it has been made. You can benefit from high-end manufacturing and quality products, whilst sticking to your budget. 
Emma Essential 
The Emma Essential mattress is great if you're looking for a foam feel at the fraction of the price of high-end models. This mattress is a more basic version of the Emma original, but don't let that put you off – it is still said to be great value for money. Although this is a foam mattress, it sleeps cool, which is a bonus if you get too hot during the night. The foam can cushion and support side sleepers and reduce pressure on the hips and shoulders. Motion transfer is minimal, making it a great budget option for couples. This essential mattress starts from an incredibly affordable price point, which makes it a popular choice for those of us looking to update our beds more affordably.  
Conroy Combination Mattress 
This hybrid mattress is popular on the market as a budget option. It is made up of innersprings that can support your body if you like to sleep on your back, or you like to sprawl out into a star shape, with a foam layer to the top that moulds to your body and contours any pressure points evenly. This mattress is soft to the touch with an additional quilted cover for extra cosiness. This mattress is firm, so may be an option for back sleepers or those of us that need extra support for our neck, or shoulders. This combination mattress allows you to feel the benefit of a hybrid, at the fraction of the price of the most popular brands.