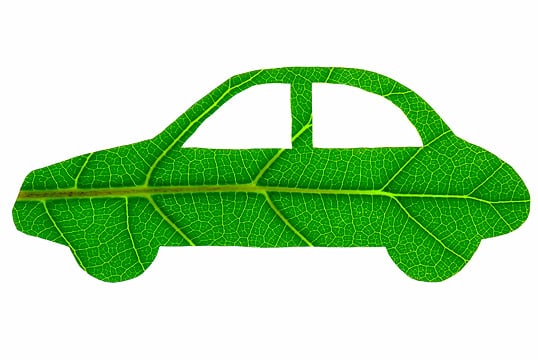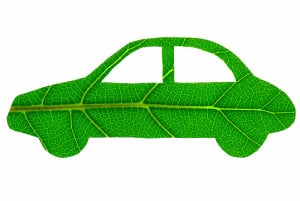 Let's face it: our garbage stream has beyond its capacity. As a result, if we want future generations to be able to enjoy this world, we must prioritise policies that enhance environmental health. 
Improper garbage disposal techniques are still a major source of pollution. Every year, nearly 200 million tonnes of waste are created in the United States alone.
Only about a quarter of this debris gets recycled, with the rest ending up on roadsides, in ditches, and in landfills. In 2013, there were 254 million tonnes of trash produced. Only 87 million of them were recycled or composted. 
With incorrect garbage disposal actively adding to soil and air contamination, as well as posing a major threat to the health of humans, animals, and marine life, it is past time to investigate environmentally friendly waste disposal options.
You don't have to "become green" to benefit from environmentally friendly garbage disposal. Some successful trash disposal technologies are listed below.
Every day that goes by without recycling rubbish is a day that we miss out on countless amounts of waste that could otherwise be moulded into useful items. 
Materials that can be recycled and reused again and over again, such as plastics, glass, paper, and aluminium, are extremely valuable. Recycling these products can help save our environment in a variety of ways. 
Consider the following:
One can reduce one's carbon footprint simply by recycling. Recycled materials are repurposed into new products, saving nearly 20% of the energy required to create a new item from scratch. 
This contributes to a healthy environment by reducing carbon emissions without requiring any sacrifices.
Furthermore, the

use of recycled materials

in the manufacture of new things reduces the demand for raw resources and aids in the maintenance of equilibrium. 
Take, for example, the creation of paper; by recycling paper, fewer trees are required to be cut down. This aids in the battle against deforestation and fosters environmental harmony.
The Use Of Garbage Disposers
It is not possible to recycle all sorts of materials. Taking into account the negative environmental effects of incorrect disposal, using suitable waste disposal systems may be a realistic option. 
These garbage disposers are ideal for regular kitchen waste since they can shred huge wastes into smaller fragments that disintegrate faster.
Composting, perhaps the oldest and most efficient method of waste management, is extremely beneficial in reducing the harmful impacts on our environment. 
We propose that you compost your kitchen waste, allowing it to degrade in a compost pile, and then using the freshly produced compost to nourish your backyard/garden.
The utilisation of garbage to generate energy has been around for a long time. After removing garbage that can be reused or recycled, the waste that remains can be used to create energy. 
Countries like Sweden, who effectively use 100 percent of their trash for manufacturing, are not only conserving the environment, but also benefiting from garbage.
Form Hazardous Waste Sites
Hazardous waste can represent a major hazard to persons and the environment if it is not properly disposed of or thrown away with regular trash. 
Cleaning and polishing chemicals, medications, fuel, kerosene, motor oils, thermometers, batteries, and other items usually found in an American home must all be disposed of properly. 
When these objects are mingled with regular trash and disposed in a landfill, they can pollute the water, soil, and air, wreaking havoc on the ecosystem.
Green waste, such as yard trimmings, can be utilised not just to keep them out of landfills, but also to supply nutrients to the soil or as animal feed. 
We propose spreading grass clippings over the grass and managing yard trash as efficiently as possible. It is now more crucial than ever to concentrate on measures to safeguard our environment.
Paying bills can be quick, simple, and paperless! Why not set aside an hour this week to convert all of your paper statements to electronic delivery? 
Set up automated payments or enter the due date of your bills on your online calendar so you don't have to worry about missing a payment.
Did you know that the second-hand economy is thriving? Keep your unwanted stuff out of the garbage and get some quick cash. 
There are many of buy-and-sell websites available online. Yes, the blender you've never used, the skates that are too small for your child, or the wood coffee table in the basement may be of interest to someone – and they'll even come pick it up and pay you in cash!
Shop Eco-friendly With Reusable Bags
Plastic bag distribution has been banned in many cities. Reusable shopping bags are already widely available at supermarkets across UK. 
Furthermore, they have the potential to drastically reduce the amount of plastic bags that end up in our landfills.
What It Means to Be Environmentally Friendly
Being environmentally conscious is living in a manner that does not affect the environment. As we work to safeguard our world from man-made destruction, this way of living is becoming increasingly necessary. For eco friendly waste removal of house wastes, you can contact https://www.quickwasters.co.uk/house-clearance.php 
There are a variety of methods that an individual might make long-term adjustments to reduce the negative impact that our everyday lives normally have. 
It is possible to be environmentally conscious in several aspects of our lives. It can range from a modest modification in your daily routine, such as using a reusable water bottle, to a larger expenditure, such as installing solar panels to convert your home to renewable energy. 
Fortunately, there are a variety of solar panel incentives available in the UK to help make these transitions easier and more inexpensive.
Choose The Right Method
There are several ways to practise environmentally friendly garbage removal so that you have a better lifestyle for the future, and we have included 9 eco-friendly waste disposal options above to assist you. We've identified a handful of the most successful techniques that will help you handle your environmental responsibilities effectively.