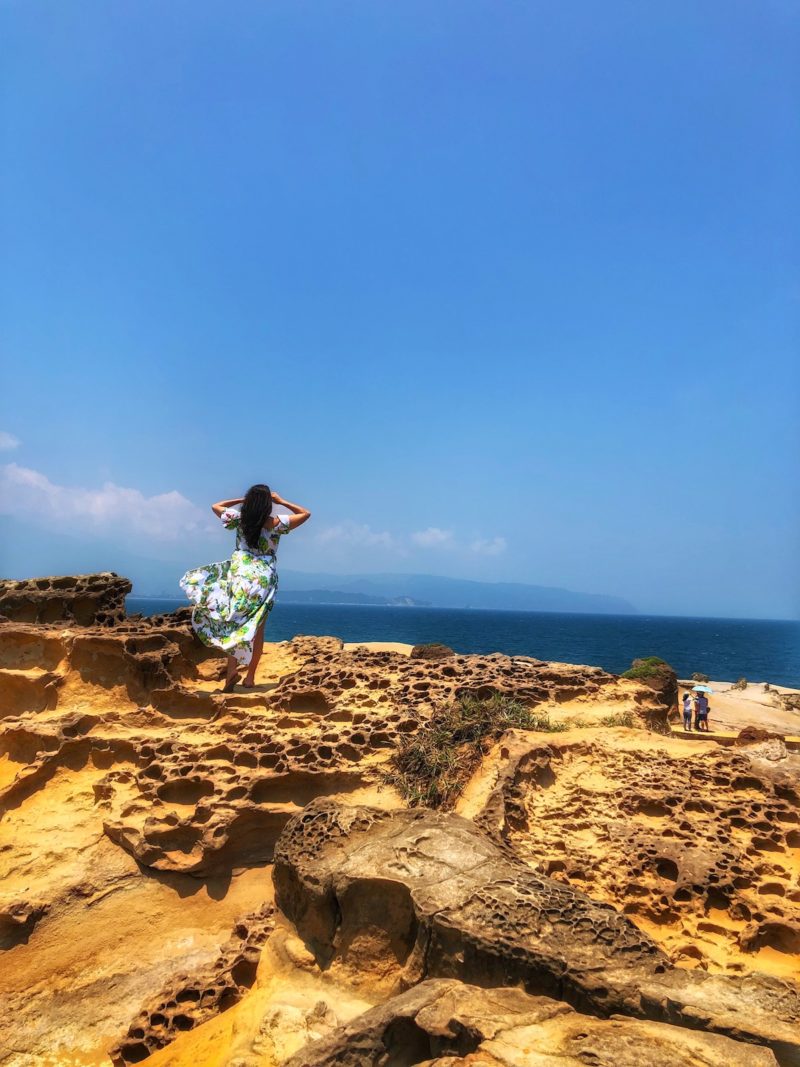 Asia is a continent with diverse cultures, world-class attractions, and a gateway to the best travel experiences. The continent is also known for the cuisines, adrenaline-packed activities, and of course, its warm people. Asia has this undeniable charm that will keep you coming back for more.
Here are the Top 10 Safest Places To Visit In Asia including some travel tips for when you start planning your Asia trip.
Singapore
Ranking 7th in the Global Peace Index 2019, Singapore is a must-visit country in Asia. Singapore has relatively low crime rates because of the country's strict laws; penalties for first-time offenders can go as high as $1000USD. 
The Singapore Changi Airport is already a tourist attraction in itself so make sure you don't miss it! To kickstart your Singapore tour, I highly suggest you visit the 4 gardens inside the Changi Airport. You won't have to worry about the language barrier as English is widely spoken in the country.
Singapore Travel Tip: It can get very hot in Singapore so make sure you pack light, comfortable clothes!
Japan
Japanese people are known to be very polite and the country is among the safest in the world, ranking 9th on the Global Peace Index 2019. It is also one of the best places to travel in Asia because of its beaming culture and traditions. 
You won't have to worry about getting around as Japan has one of the most public transportation systems in the world. Nature tripping, culture immersion, shopping, you name it and Japan has it for you!
Japan Travel Tip: Make sure you get a JR Pass to save money! This railway pass will give you unlimited train rides for up to 21 days while traveling in Japan.
Bhutan
Perhaps one of the most underrated tourist destinations in the region, Bhutan is considered to be one of the safest countries in Asia. Bhutan currently ranks as the 15th most peaceful country in the world as reported in the Global Peace Index 2019. Not only is it safe to travel in Bhutan, but you'll be amazed to know that Bhutan is the only country in the world with negative carbon emissions.
You won't have to worry about getting ripped off or scammed as all of Bhutan's tours are regulated by the government and tours are only made available to certified tour operators.
Bhutan Travel Tip: Bhutan requires tourists to acquire a visa clearance prior to travel to Bhutan so make sure you secure yours (exception for Indians, Maldivians, Bangladeshis). You also have to pay a daily tariff starting at $200USD, this fee will cover your tour costs, accommodation needs, and all three meals. For more information, visit www.bhutan.travel/page/visaentry-permit.
South Korea
South Korea is like retail heaven in Asia and this country has one of the lowest crime rates in Asia. South Korea is a fusion of the traditional Korean culture and modern pop culture heavily influenced by the West.
If you are planning to do some retail therapy, make sure you visit Myeongdong in Seoul. This area is also known for the bustling nightlife and the wide array of Korean street food to choose from.
South Korea Travel Tip: Haggling in Korean markets is common so make sure you come ready with your haggling skills!
Malaysia
Malaysia is one of the most visited countries in Asia due to it being one of the cheapest countries to visit in all of Asia and one of the safest as well (especially for solo travelers). Malaysia is a fusion of different Asian cultures so you can expect this destination to be a feast for both the eyes and the tastebuds! 
If you are planning to travel to Singapore, I recommend you take a couple of days in between or conclude your trip in Malaysia. It only takes about 5 and a half hours to get to Kuala Lumpur from Singapore by bus.
Malaysia Travel Tip: You are not expected to give out tips while you are in Malaysia. Stores usually add a 10% service charge on top of your total bill. 
Dubai
Dubai is a city in the United Arab Emirates. From 2017 to 2018, almost 16 million tourists visited Dubai which only proves that this city is worth exploring. Public spaces in Dubai are considered to be very safe and the streets are great for roaming around at night. 
Dubai is widely known for the buildings' modern architecture. The city is also known as a luxury shopping hub in Asia.
Dubai Travel Tip: Kissing in public is a no-no in Dubai. Please be mindful of your behavior and limit public display of attention.
Taiwan
Taiwan is a tourist favorite when it comes to food tripping and sightseeing. This country offers various tourist attractions including scenic views and traditional temples. Taiwan is considered to be one of the safest places to visit in Asia due to the low crime rates in the country. You won't have to worry about getting pickpocketed or stolen from as these instances are rare.
Taiwan Travel Tip: Walk on the left and stay on the right when riding the escalator! 
Thailand
Crimes involving tourists in Thailand is very rare making it a popular destination for solo travelers and backpackers. This tourist hub is also popular for the food markets and beautiful beaches. Traveling in Thailand is relatively cheap and Thais are known to be warm and hospitable.
Thailand Travel Tip: Please do thorough research when visiting a tourist attraction as many attractions in Thailand involve animals. These animals go through systemic conditioning and torture just to entertain guests. I would suggest going to animal shelters and camps instead to interact with animals and support animal advocacy.
Laos
Laos is a backpacker's favorite, especially among Asian travelers. The scenery here is just unmatched and the countryside vibe is worth experiencing. If you are traveling to Thailand, I suggest you visit Laos as well. Travel time from Bangkok to Laos is approximately 10 hours.
Laos Travel Tip: Avoid drinking tap water, especially if you have a sensitive stomach. It's better to be safe so make sure you always carry a bottle of purified water with you.
You can also read our post about the top cities to visit in Asia here.
Make sure you come back to this post and let us know your travel experiences in these countries and keep the travel tips in mind as they can go a long way!