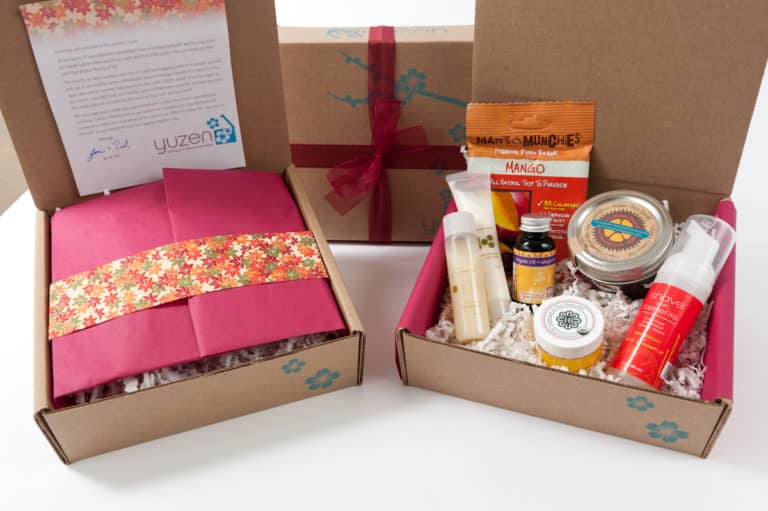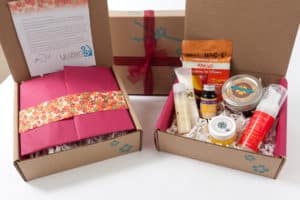 It's that time again. You need a gift for mom, dad, or maybe your spouse or sibling. But, gifts tend to be pretty predictable. Flowers. Gift cards. Movie tickets. Clothes. Blu-Ray. Here's something they won't expect.
Japanese Candy
You don't need to leave your house to get very interesting and odd goods and services. Enter Japanese Candy. When you hear about Japan, you might think of many different things. And yet, with the range of these things, you almost always think of a unique culture that's bright, lively, and maybe a little strange.
It's a culture that's both ancient and high-tech. But, you probably don't think of something like a candy subscription. Companies like CandyJapan, Shoshbox, and Oyatsubox will deliver candy right to your door, all the way from the land of the rising sun. And, they'll do it for the low, low, cost of $11 to $25 per month.
Amazing.
Citarella
Want fresh fish delivered to your door? Now you can have it. The company promises the most extensive selection of seafood available anywhere online. And, they draw on more than 100 years of fishing history. They most extensive selection of seafood available anywhere online. The company also stands behind quite a claim on their website, "We are proud to share the knowledge and experience we've acquired from more than 100 years of culinary history". You can learn more about their services if you browse at Citarella.  They also offer gift cards and a range of baskets for your seafood aficionado friends.
Bathroom Stuff
A subscription box that's saturated with bathroom products is probably not high on your list of "gotta have" items. But, maybe it is for a single friend or your mom.
You can deck out your sink and shower with stuff people send you from hundreds of thousands of miles away. One of the subscription packages out there, Birchbox, offers 5 beauty product samples to over 400,000 men and women around the world. So, it's not just for females.
Harry's shaving subscription helps you stock up on things like razors and you can also get a continuous supply of fresh toothbrushes as well.
Christmas Tree Delivery
Did you know you can get a Christmas Tree Delivered to your home? You can. Holiday parties are fun, but they're not so much fun to set up. If you live in the city, they're inconvenient to set to, too. Who wants to lug around a tree?
You might not even have a car to get it to your home. Now there's a three-step process you can use to get it all dropped off at your door quicker than good old Saint Nick.
Klink alcohol delivery, Karaoke champ delivery, and Christmas Tree delivery will make your holiday this year better than anything you've ever experienced.
TasteGuru
TasteGuru is a site that offers gluten-free treats delivered to your door for about $40 per month. It's usually high-end stuff like quinoa and seaweed. So, if you're into that kind of thing, this makes it easy to get good food delivered to your (or someone you love) door.
Massage
Want an in-home massage? Who doesn't. You can now gift a massage to friends and family living in New York City, Miami, Palm Beach, Los Angeles, or San Francisco. If your loved one could use a little relief, buy them a gift from Zeel. The new online service delivers relieve by sending a certified massage therapist to their door. The app makes it easy to schedule repeat visits, too, just in case they really like it.
Blue-Apron
Everyone likes cooking, or maybe that's just the way it looks on T.V. Anyway, if you have a foodie in your life, sign them up for Blue-Apron. This company makes it easier to be a DIY chef at home by packing up and sending you ingredients you need for rare and otherwise expensive dishes.
These artisanal ingredients come with instructions for a weekly set of dishes that are cooked at your home. Another company offering something similar is Lullubee, which is a craftsman's hub delivering materials to make an array of decorative items — anything from doll kits to sewing items.
Dive-Bar
The Dive-Bar t-shirt subscription is exactly what it sounds like. It's a subscription to hand-picked authentic dive bar t-shirts.
The Mysterious Package Company
Want to buy your loved one something really amazing? Sign up to the mysterious package company. You pay a fee and they send you a story in a box, which you have to decipher (well, your friend, not you). Stories range from bizarre to more bizarre. But, it's all in good fun. And, assuming your friend can solve the mystery, they get to find out who sent it to them (you!).
Freya Woodward works in the giftware industry and enjoys using her insider knowledge to help her friends and family come up with unique and special gifts for their loved ones. She is now venturing out into the online world to help more people!