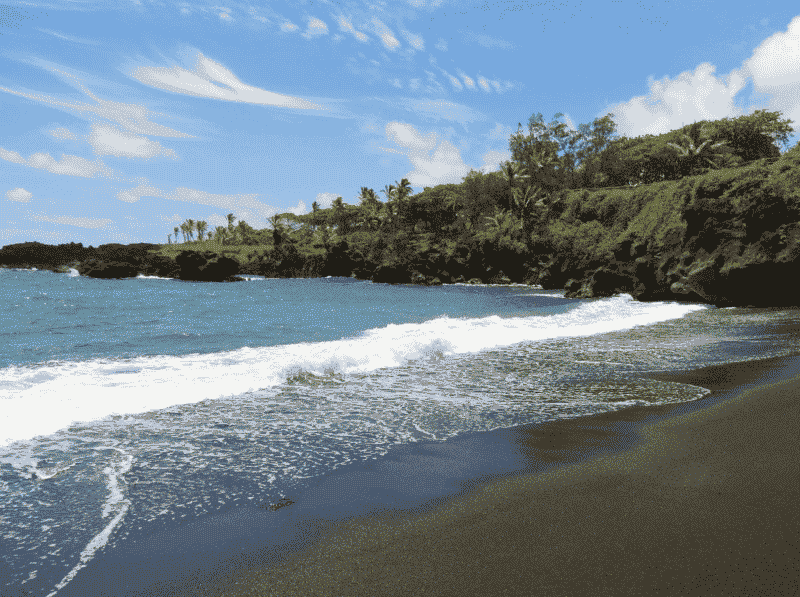 Hawaii has a lot of beautiful places, one of which is Maui. If you're planning a solo trip there, you definitely have a plan to dive into the beautiful blue water. 
But Maui can be an expensive island for a tourist, so you may want to stay there for a few days only. 
Read along to find what you can do to enjoy a fantastic solo trip to Maui. We have also talked about the tips you can follow to stay within your allocated budget!
Things to Do in Maui Alone:
From the countless list of things you can do in Maui to enjoy your trip, let's look at a few must-do things to achieve within your allocated time and budget.
Snorkeling in Molokini Crater
The best place to go snorkeling in Maui is the Molokini Crater. It's a crescent-shaped island that doesn't look like much at first, but when you dive in, you'll see how rich the marine life is underneath the depth of the island. 
Start early in the morning and take a boat of not more than a hundred people to Molokini Crater. Dive in to explore the beautiful life underneath while swimming with the fishes and turtles in the calm water!
Molokini Crater is one of the four best snorkeling places in the world, so keep it as your top priority.
The Heart Racing Road to Hana
The road to Hana has hundreds of turns, some of which are very narrow and a little risky. You have to travel slowly on this road. But it'll all be worth it when you go through the beautiful waterfalls, black sand beaches, and jungles.
If you go alone, you can stop and stay in places of your comfort. And if you take a van tour, expert guides will take you to beautiful locations and tell you about the spots. 
Wai'anapanapa Black Sand Beach, also known as the Pa'iloa Beach, is located on the road to Hana. As the name suggests, this beach has black sand and rocks, creating a beautiful contrast between the blue water and the lush greenery. 
Camping is an excellent and cheap way to accommodate yourself wherever you go in Maui. Take your tent and all the camping essentials you have packed, find a good spot to build your tent, and enjoy a nomadic trip!
Just be prepared for some occasional rain. 
Lahaina is a colorful, picturesque small village. The trip to Lahaina can be expensive, but the scenic beauty of this place can make the expense worth it.
If you have always wanted to get surfing lessons, try it at Olowalu Beach near Lahaina! You can get professional classes at the surf camp and ride the beautiful blue waves while enjoying the green mountains. 
Luau is a Hawaiian feast featuring cultural performances from Hawaii and greater Polynesia, and lively music. Some of the popular dishes that you will find in Luau are poke, laulau, poi, kalua pig, haupia, and opihi.   
Nightlife in Maui is very vivid. If you're in the mood for bars and DJs, visit The Dirty Monkey, go bar hopping in Paia town, or visit Friday town parties. 
If you're in the mood for experiencing anything cultural, then attend a Luau. You can also visit Maui Arts and Cultural Center or Peruse Friday Night Art Night in Lahaina. Keep stargazing in Haleakala on your list too!
If you want to know about a place, you must try their local cuisines! Wherever you go for a trip in Maui, find local places to eat, street vans, clubs, or local restaurants.
The food you eat will help you better understand the people and their history. 
Tips to Stay in a Budget Accommodation
A solo trip to Maui can get expensive, so your budget may fail. But we have some tips for you to stay well within your accommodated budget. 
Stay in a Hostel
If you want to stay in a comfy bed and have access to a kitchen and a bathroom, it's best to stay in a hostel. They are safe and secure, you can keep your personal items without worrying much, and you can manage this on a budget!
Camping Is Fun!
If you want to be like a nomad, camping is your go-to option. You can also save a lot of money and enjoy the beautiful landscapes the way you want.
You just need to research your camping sites properly to have easy access to the bathroom and food places.
Go on a Small Boat
You need to book a boat to go further into the sea or deep under the water. Hop on a boat with a smaller capacity, as the ones taking over a hundred passengers tend to be expensive.
Conclusion
Going on a solo trip is more fun than people think, and you can enjoy and explore places at your own pace. On top of that, Maui is a very safe place to stay, so you can stay there without worrying much. 
It can get expensive there, but you will have a fantastic solo trip to Maui with the cost-saving tips in mind, the list of places to visit and explore, and the things you want to do.