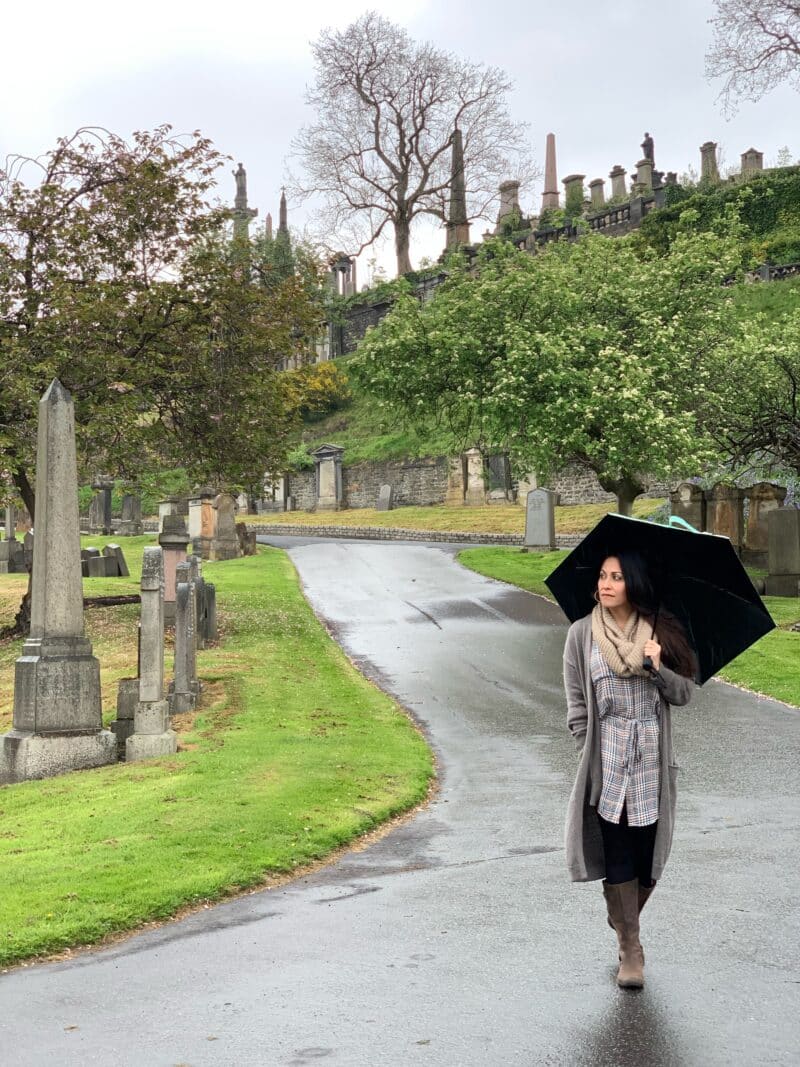 In continuing with my Scottish road trip, I made my way to Glasgow from the Scottish highlands. And I have to say, the drive is absolutely stunning! From small villages to the vast and beautiful Glencoe.
Located within the awe-inspiring Lochaber Geopark in the Highlands, the deep valley and towering mountains of Glen Coe were carved out centuries ago by icy glaciers and volcanic explosions. The famous glen is known as the Outdoor Capital of the UK. Glen Coe is one of the most beautiful and other-worldly places in Scotland. It's even featured in films such as James Bond's Skyfall and several Harry Potter movies.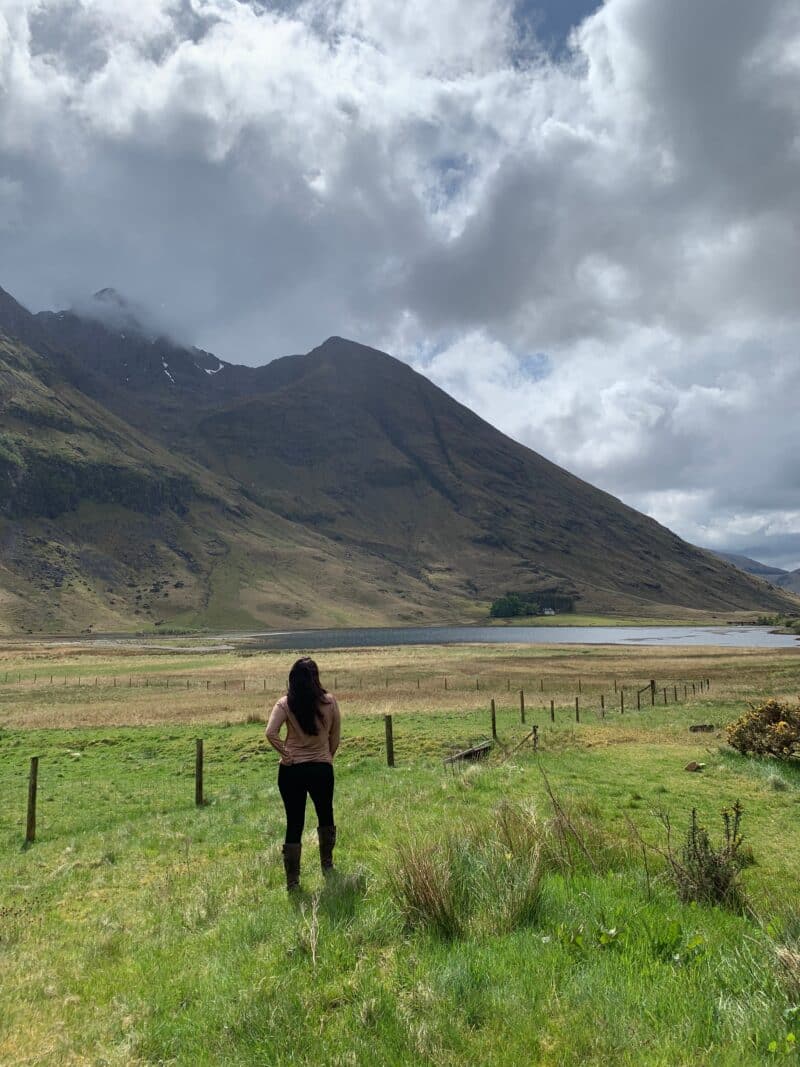 Glasgow is a port city on the River Clyde in Scotland's western Lowlands. It's famed for its Victorian and art nouveau architecture, a rich legacy of the city's 18th–20th-century prosperity due to trade and shipbuilding. Today it's a national cultural hub, home to institutions including the Scottish Opera, Scottish Ballet and National Theatre of Scotland, as well as acclaimed museums and a thriving music scene.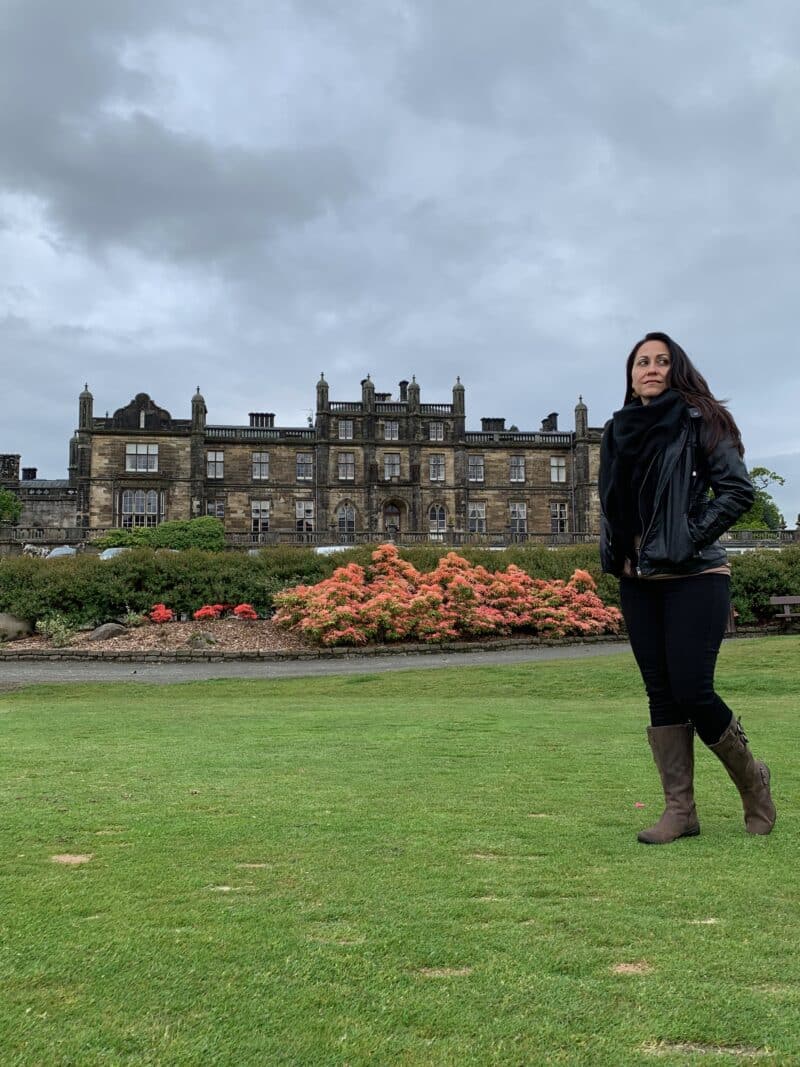 So where to stay in Glasgow? Mar Hall of course! Once the woodland estate of the Earl of Mar, this now 5-star hotel is home to luxury accommodations, 18 hole championship golf course, spa and top notch dining.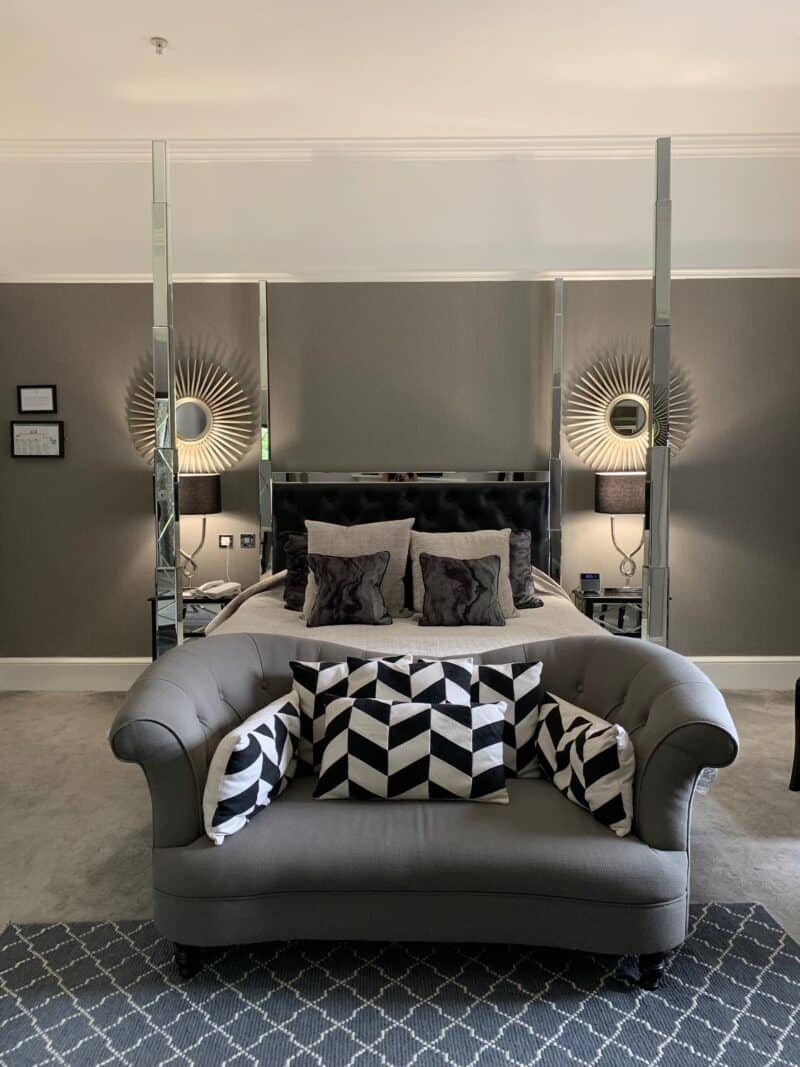 One of Europe's most vibrant and dynamic cities, that's been voted the world's friendliest city. Glasgow is home to some of Scotland's best cultural attractions and best of all, most of them are completely free! You could easily fill your time exploring the different neighborhoods, and enjoying the unique shopping, dining and attractions in Glasgow.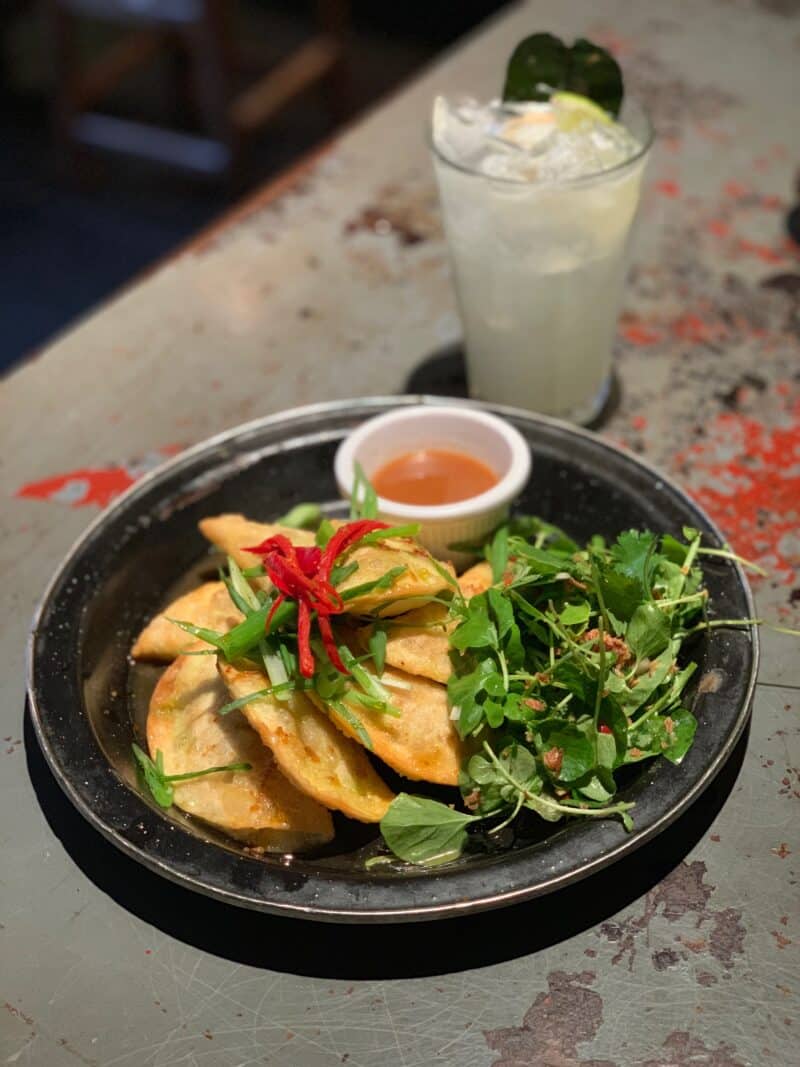 The culinary scene in glasgow is poppin' and eclectic and Hanoi Bike Shop illustrates that in spades. Super innovative dishes with options for every kind of special diet gets a Healthy Voyager stamp of approval from me!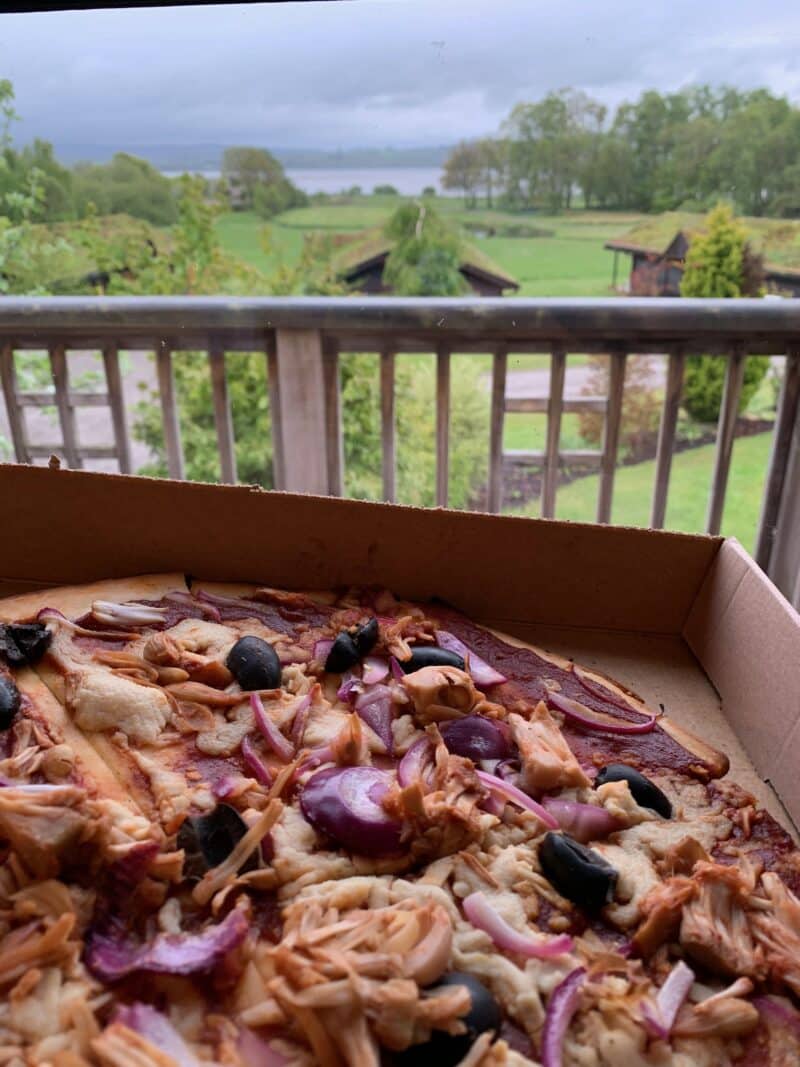 You could literally spend hours walking the streets of Glasgow taking in the history as well as the liveliness of its citizens. So much so that you work up an appetite pretty quickly and Pizza Punks is a great place to fill that void! With vegan as well as gluten free options, this 80s retro style pizza joint will be sure to hit the spot!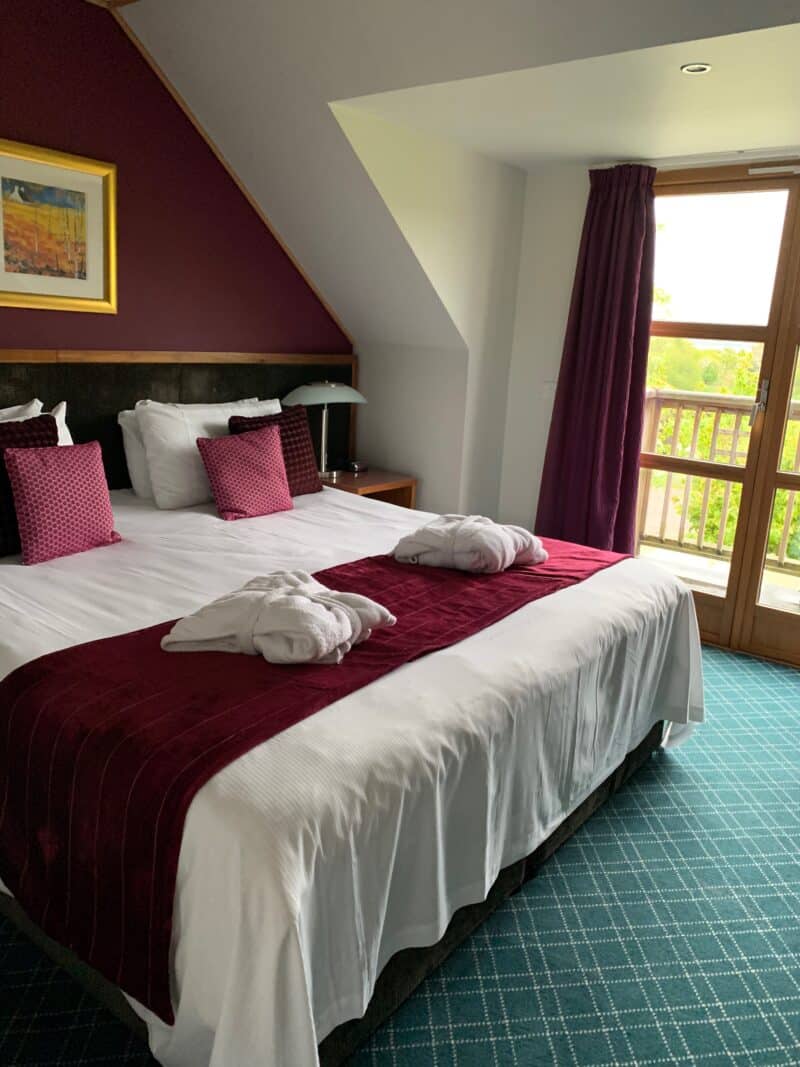 If you're looking to get out into the countryside but not be too far away from the action of the city, check out the Loch Lomond waterfront cabins. Offering luxury self-catering accommodation on the wooded banks of Loch Lomond, the 5-star holiday lodges each have their own private hot tub, steam cabin, en suite bedrooms, fully-equipped kitchen and breathtaking views!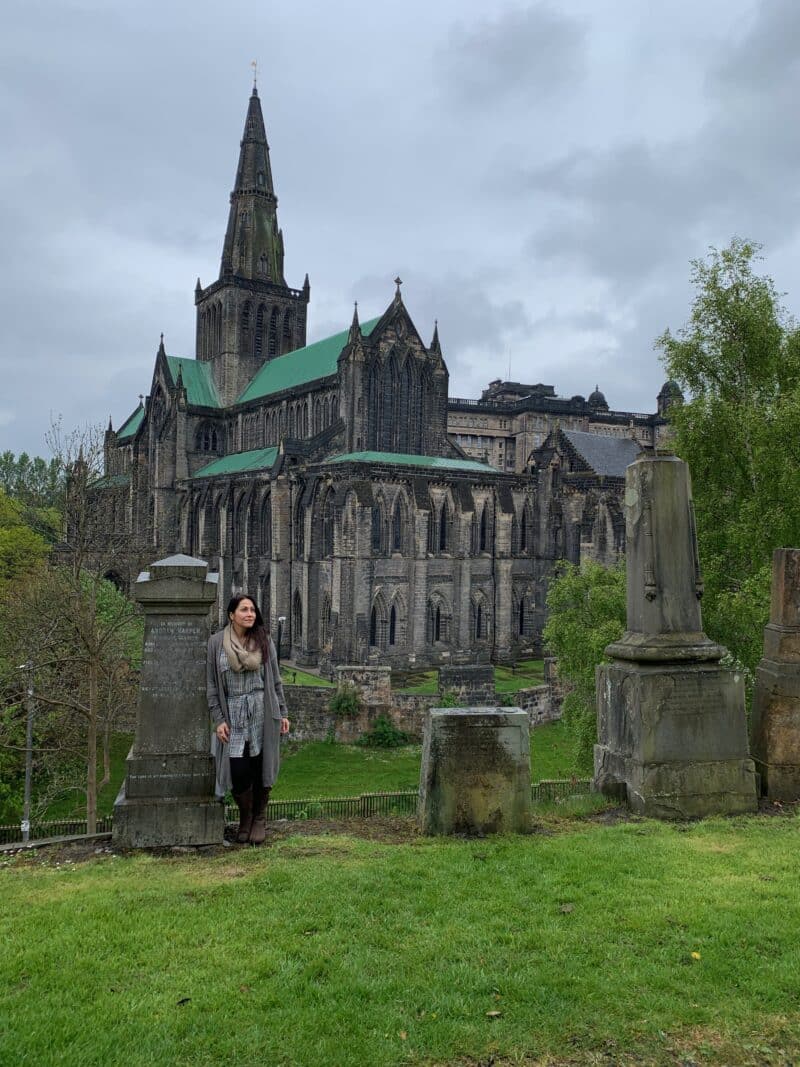 After a restful sleep it was time to do some more city exploration. Like taking a stroll and tour through the famed Glasgow Necropolis. This 37 acre cemetery is full of awe inspiring architecture, sculpture and fascinating stories relating to the 50,000 people remembered here.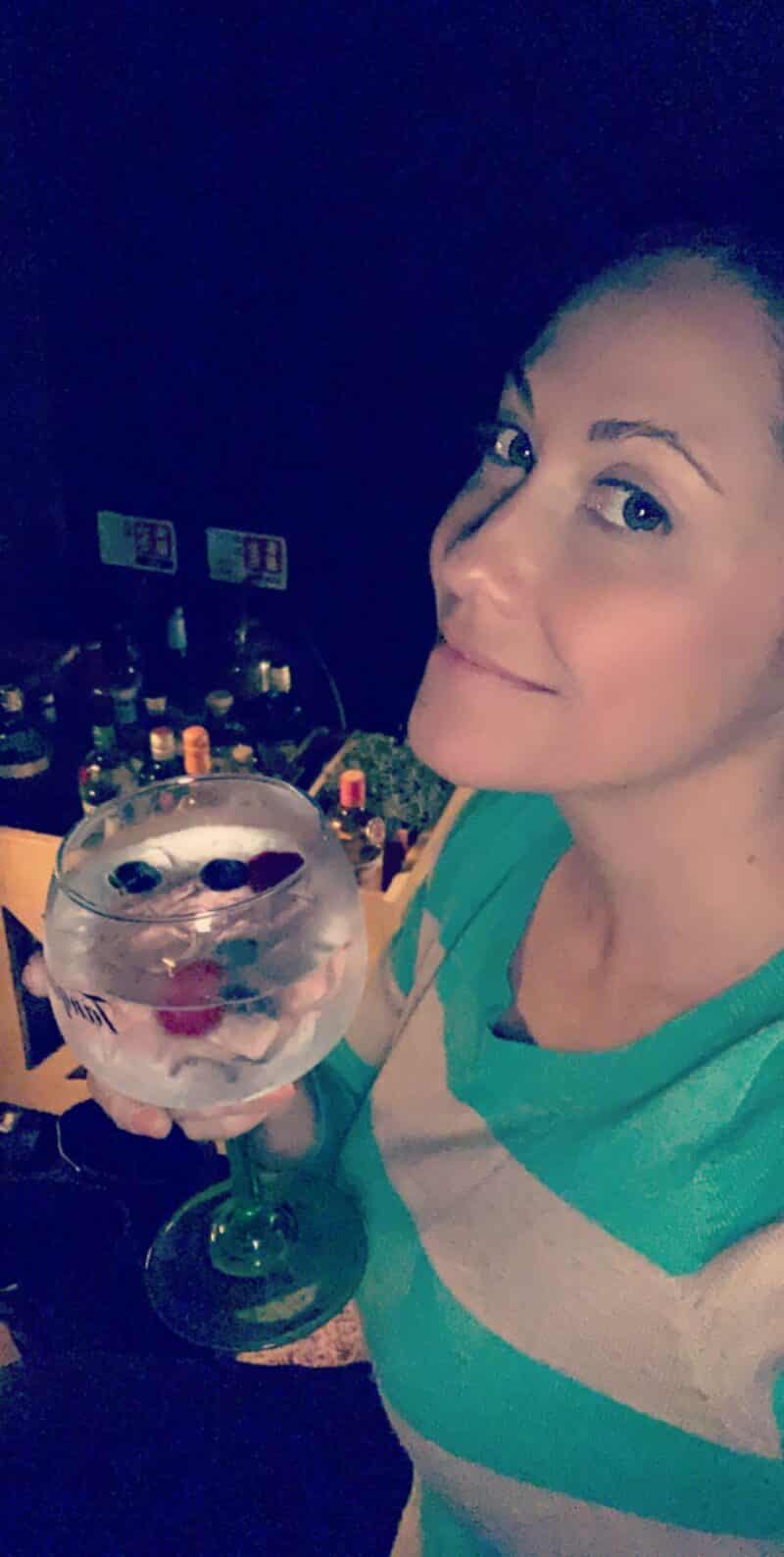 Located in downtown glasgow, this spa is dedicated to all sorts of wellness treatments and services that infuse and even include Scotland's most popular export, Gin! The first ever gin inspired botanical day spa, The Gin Spa, combines a detailed understanding of botanical ingredients with superb customer experiences and indulgent, bespoke spa treatments; A rich, unique experience unlike any other!
Glasgow is a mecca for entertainment, art, culture and design. All over the city, visitors will find all sorts of points of interest from grand concert halls, historic museums, quirky art galleries and exhibitions and a wide variety of events to keep folks out and about for days and nights on end!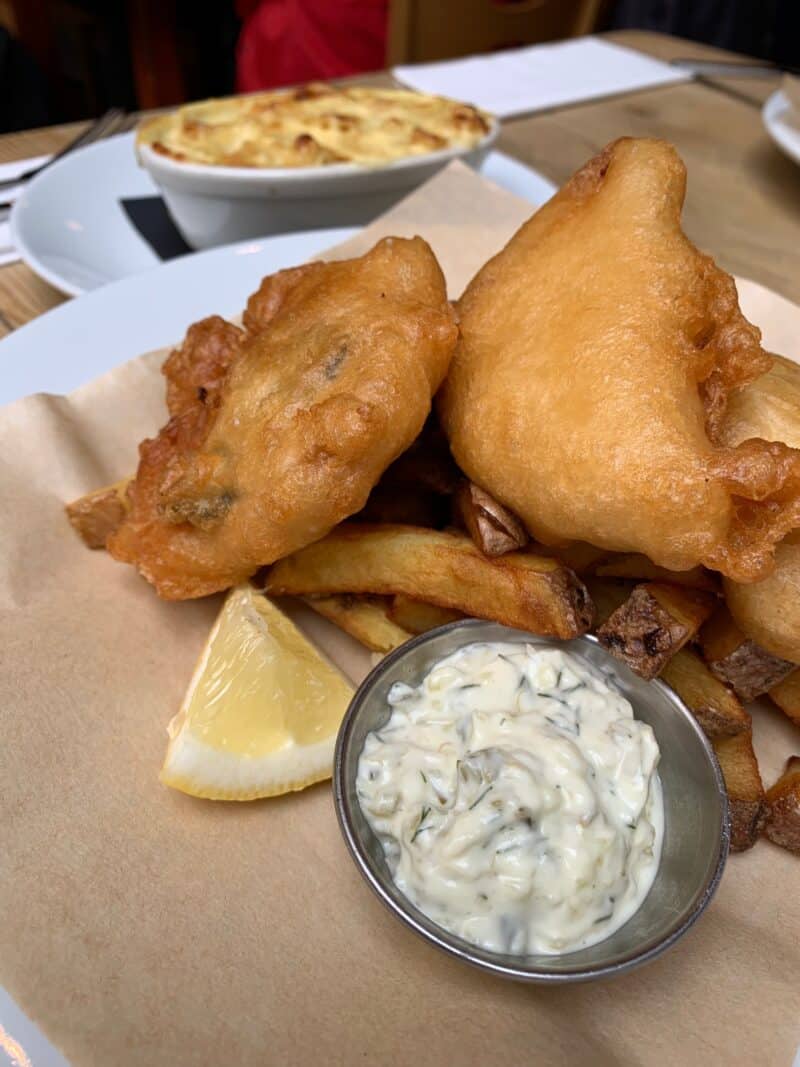 Such as Mono. This vegan cafe, record store and music venue is the heart of Glasgow's independent music scene. Serving up delicious vegan comfort and bar food like mac n cheese and yes, of course, fish n chips, this place is a must visit for vegan foodies and music lovers alike!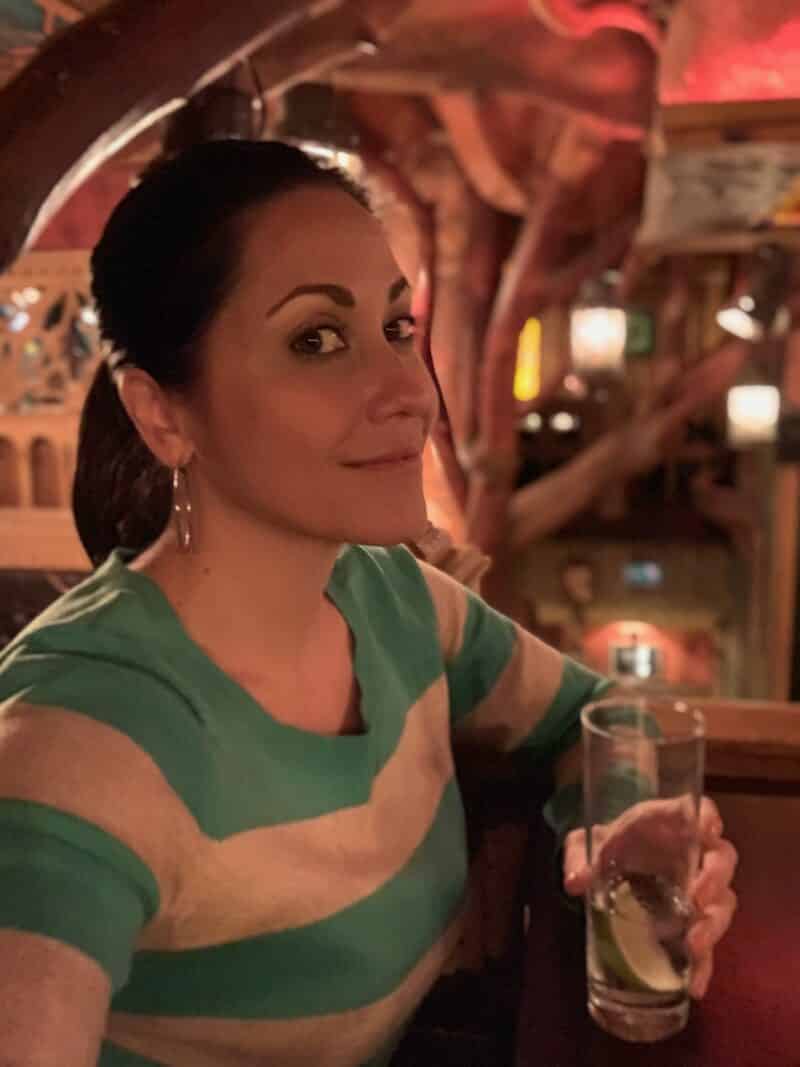 I love finding interesting and unique bars and Waxy O'connors is one of those places. A church-like gothic space on 3 floors with 6 bars, a fairy tale like gnarled tree-branch ceiling and colourful mosaics makes for a rad place to grab a drink!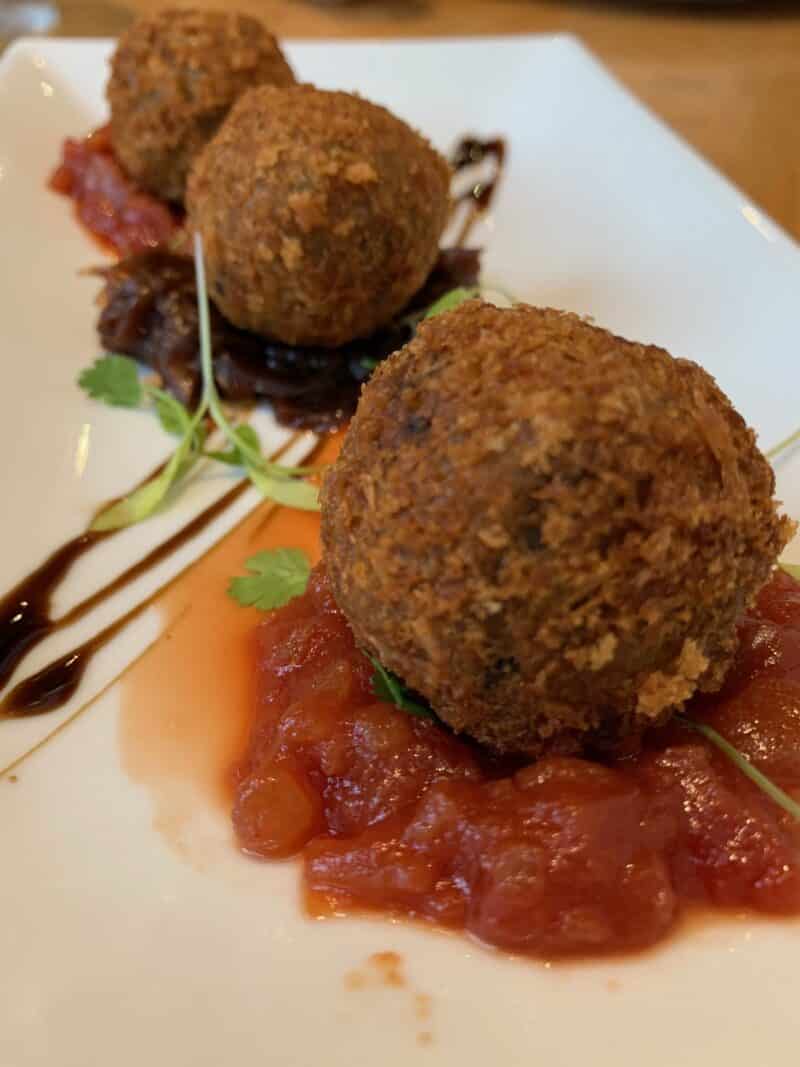 If you're in a fine dining mood, look no further than The Red Onion. With a separate vegan tasting menu for their special guests, it's a wonderful place for a glass of wine and hearty meal.
It was time for me to leave Glasgow and hit the road to edinburgh. But of course I had to make a few stops along the way. My first stop being at the lovely Stirling Castle, one of the largest and most important castles in Scotland, both historically and architecturally.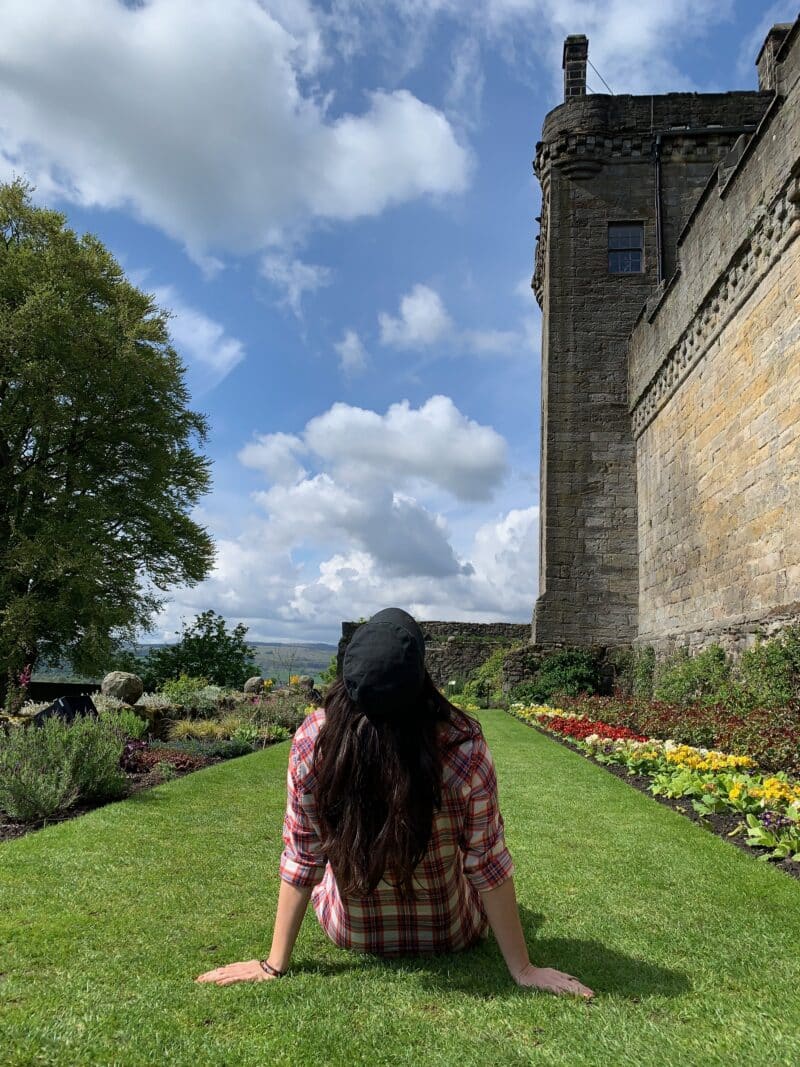 Stirling Castle was the key to the kingdom of Scotland, dominating a vast volcanic rock above the river Forth at the meeting point between Lowlands and Highlands. Its origins are ancient and over the centuries it grew into a great royal residence and a powerful stronghold.
In times of peace Scottish royalty came to Stirling to enjoy its comforts, the superb hunting and to hold court – the castle was often the centre of government. Royal building projects like the Great Hall, the Chapel Royal and the Palace of James V, marked it out as one of the most important places in all Scotland.
Infamous deeds took place here, like the murder of the earl of Douglas by James II. It was also a childhood home of some of the most famous people in Scottish and British history, such as Mary Queen of Scots. Later it became an important military base and eventually home to the Argyll and Sutherland Highlanders. Since the last of the soldiers marched away it has seen major projects to return the main buildings to their original magnificence. Nowadays Stirling Castle is famous internationally as one of Scotland's must-see visitor attractions.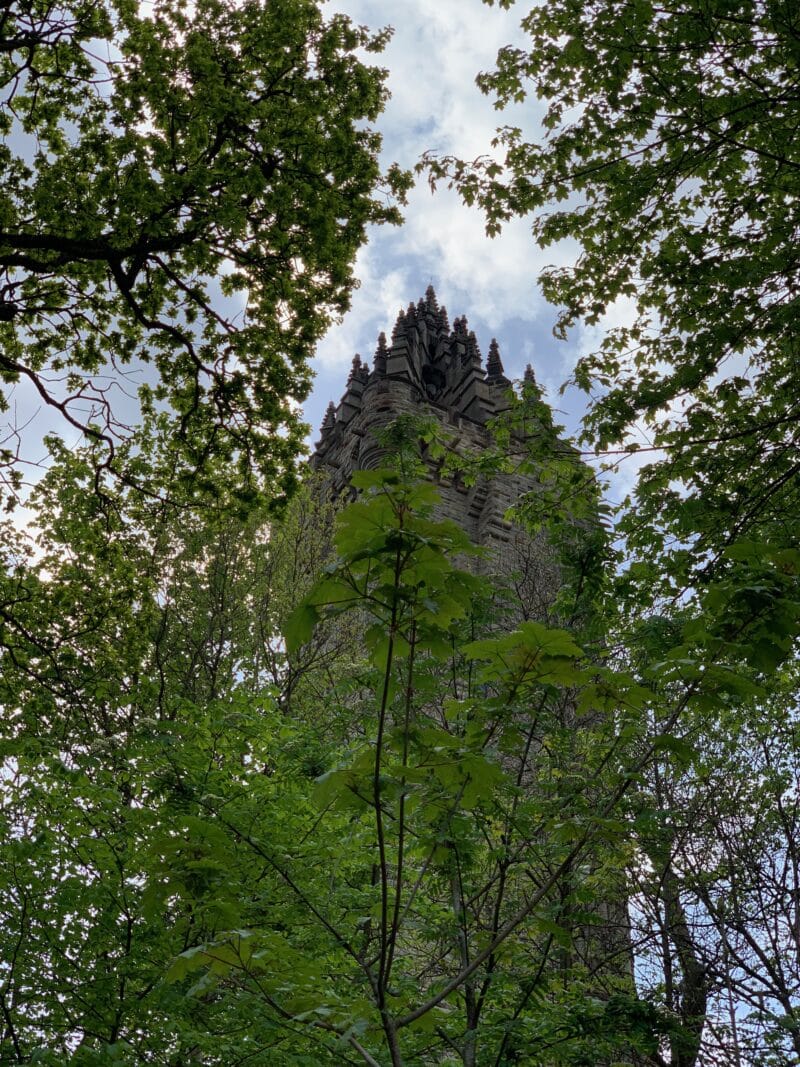 It was time to head over to Wallace Monument, just a short drive from Stirling castle. A world famous landmark, built in a stunning location overlooking Stirling to honor Sir William Wallace, patriot, martyr and Guardian of Scotland.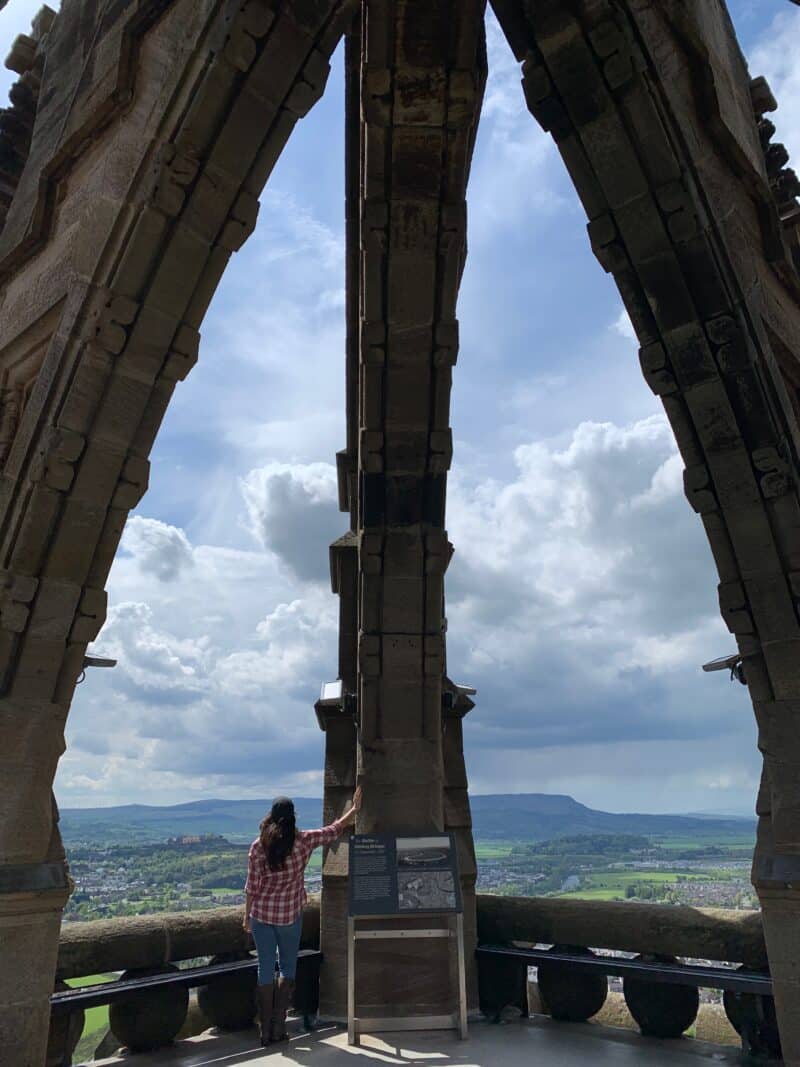 The walk up to the tower is a beautiful wooded path with all sorts of photo opps but the main event is the tower itself. Guests must ascend 246 steps in a spiral staircase and pass through 3 levels of incredible museum exhibits before reaching the top of this breathtaking tower. And I have to say, it's so incredibly worth it!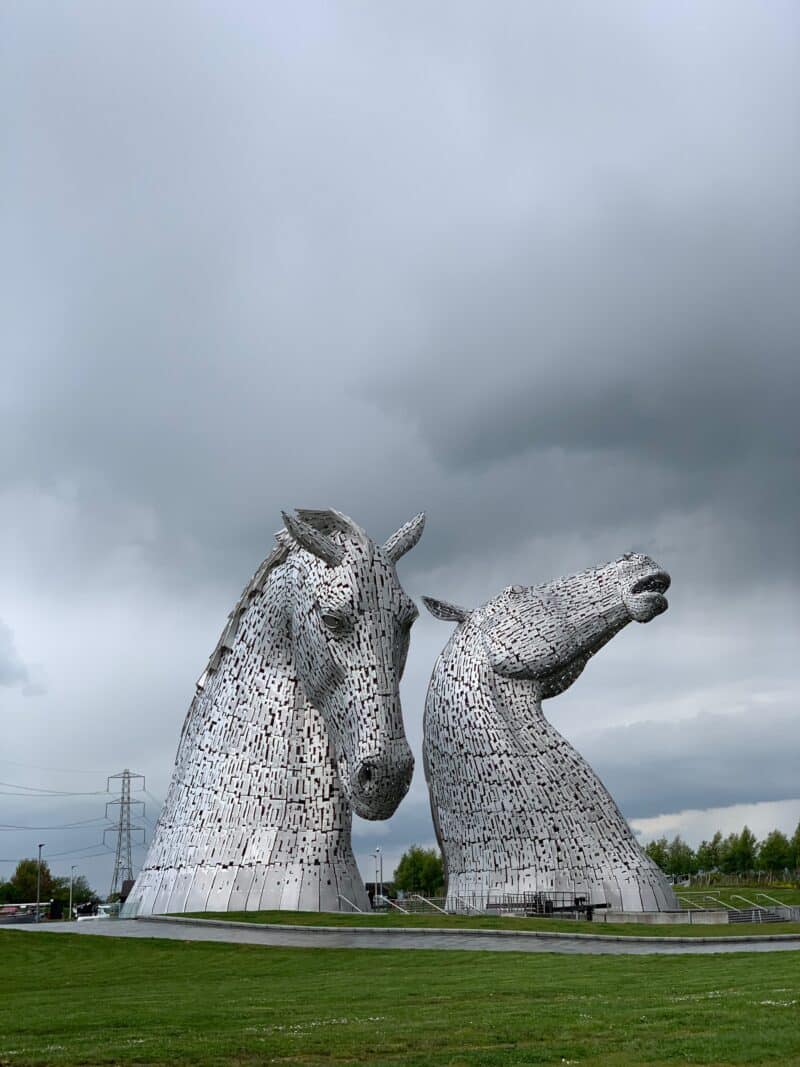 As I neared Edinburgh, I made one more stop to visit the Kelpies! 98 foot horse-head sculptures depicting kelpies (shape-shifting water spirits), standing next to a new extension to the Forth and Clyde Canal in The Helix parkland project.
Next stop, Edinburgh so stay tuned!