After circumventing the country off Scotland, I was beyond excited to get to Edinburgh. Home to my Scottish ancestors, I was beyond excited to spend time exploring this historic capital city.
As I was staying for more than a few days, I started my stay in the heart of the historic center at the Parliament House Hotel. Situated at the foot of Calton Hill iconic tourist attractions, this homey Scottish hotel is tucked away from the city noise. Comprised of three historic townhouses you can experience both Old and New Town Edinburgh buildings. This makes for a unique hotel stay, full of charm.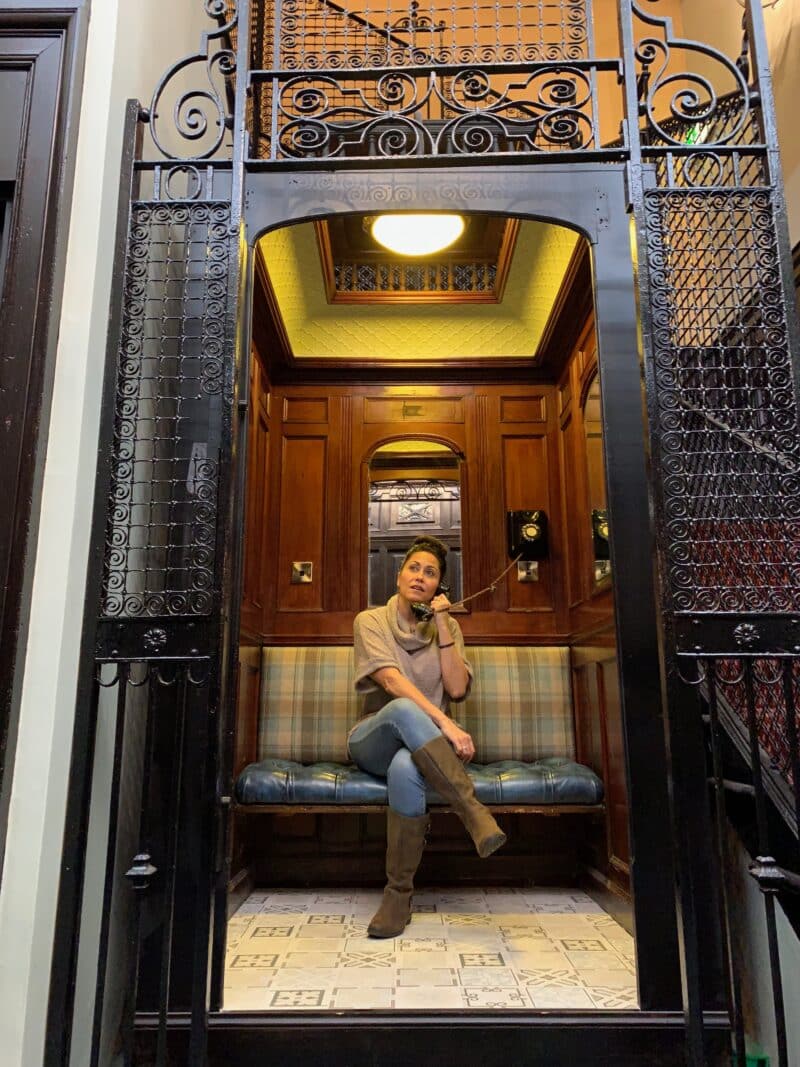 Edinburgh is a perfectly walkable city and has so much to see. The old town center is jam packed with everything from historic spots to great dining, fun bars and trendy shopping.
Amidst the history, visitors will find many modern hidden gems. Like the chic The Ivyhttps://theivyedinburgh.com/ on the square restaurant boasting an incredible menu and tasty cocktails.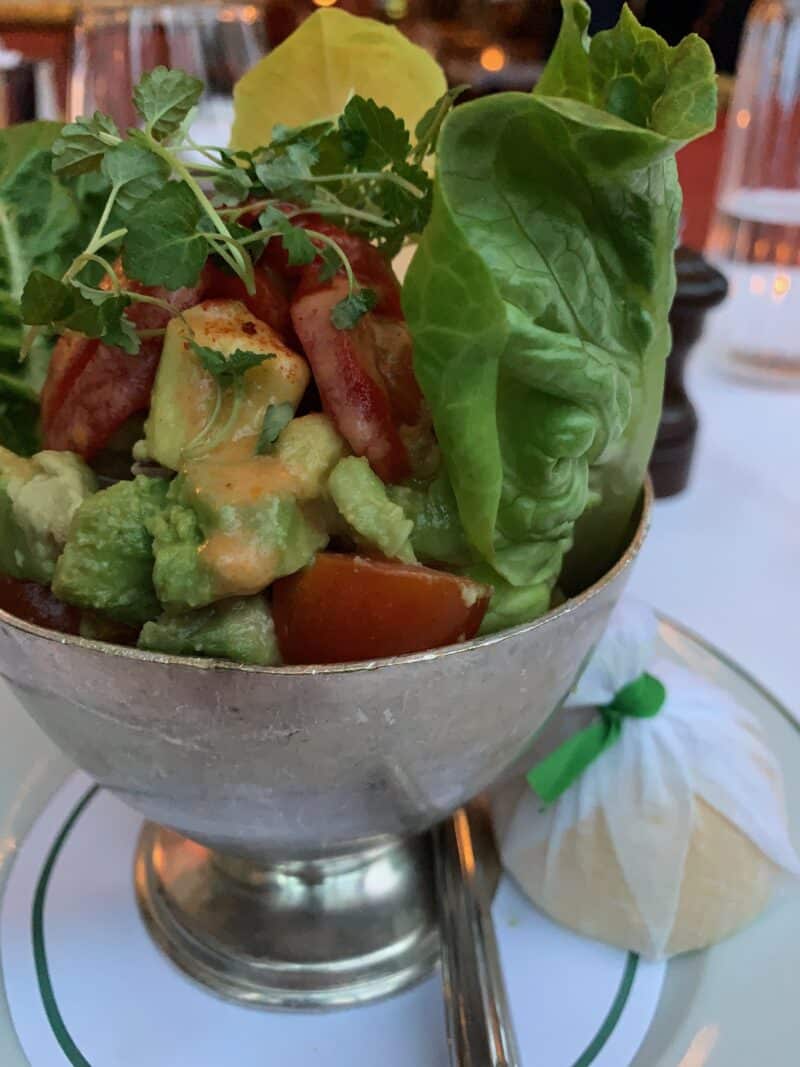 This locale is right in the heart of the city, a stone's throw away from the Scott monument and other points of interest. Reservations are encouraged and a healthy appetite is a must ; ) No matter who you're dining with, The Ivy has something for everyone.
If you're looking for something more casual, this california girl couldn't resist popping in to this quaint yet authentic Mexican joint named El Cartel. I was definitely pleasantly surprised at how spot on their street tacos were, complete with fresh homemade tortillas, it almost felt like home!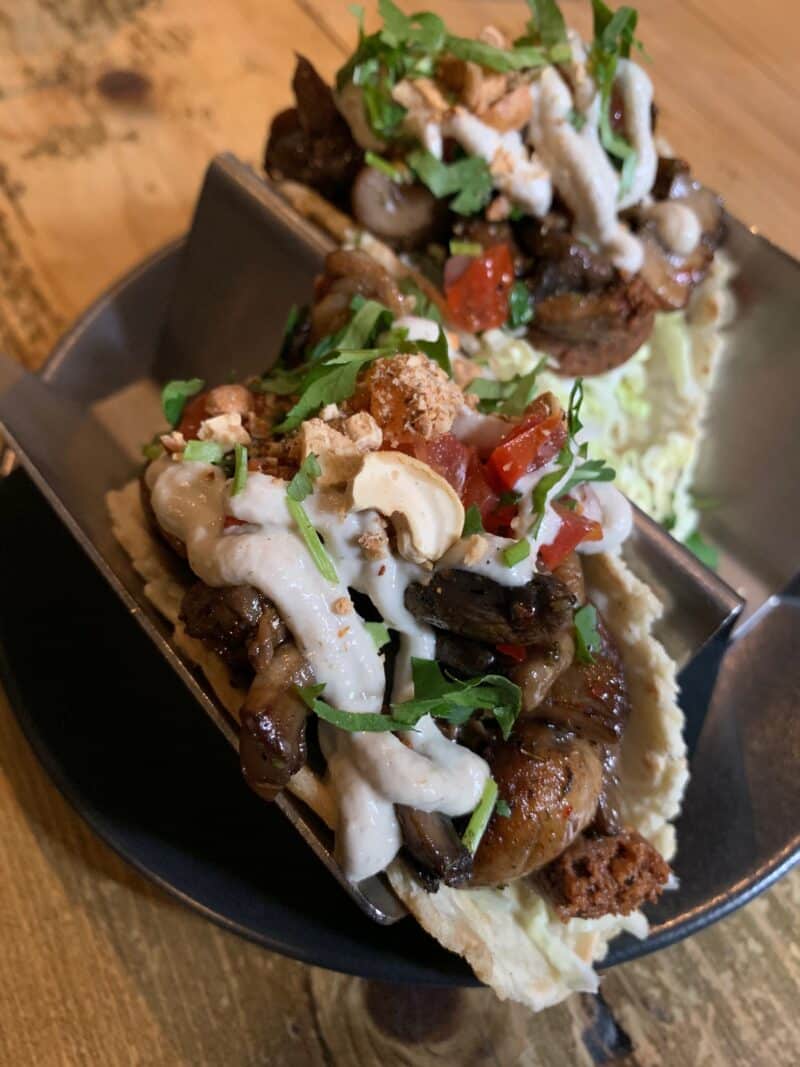 Edinburgh has a medieval Old Town and elegant Georgian New Town with gardens and neoclassical buildings. Looming over the city is Edinburgh Castle, home to Scotland's crown jewels and the Stone of Destiny. You can also see Arthur's Seat, an imposing peak in Holyrood Park with sweeping views while Calton Hill is topped with monuments and memorials. While edinburgh is walkable, there is a lot see and quite a few hills and steps  to climb. It's important to pack comfy walking shoes that can handle the cobble stones and keep you comfy as you explore.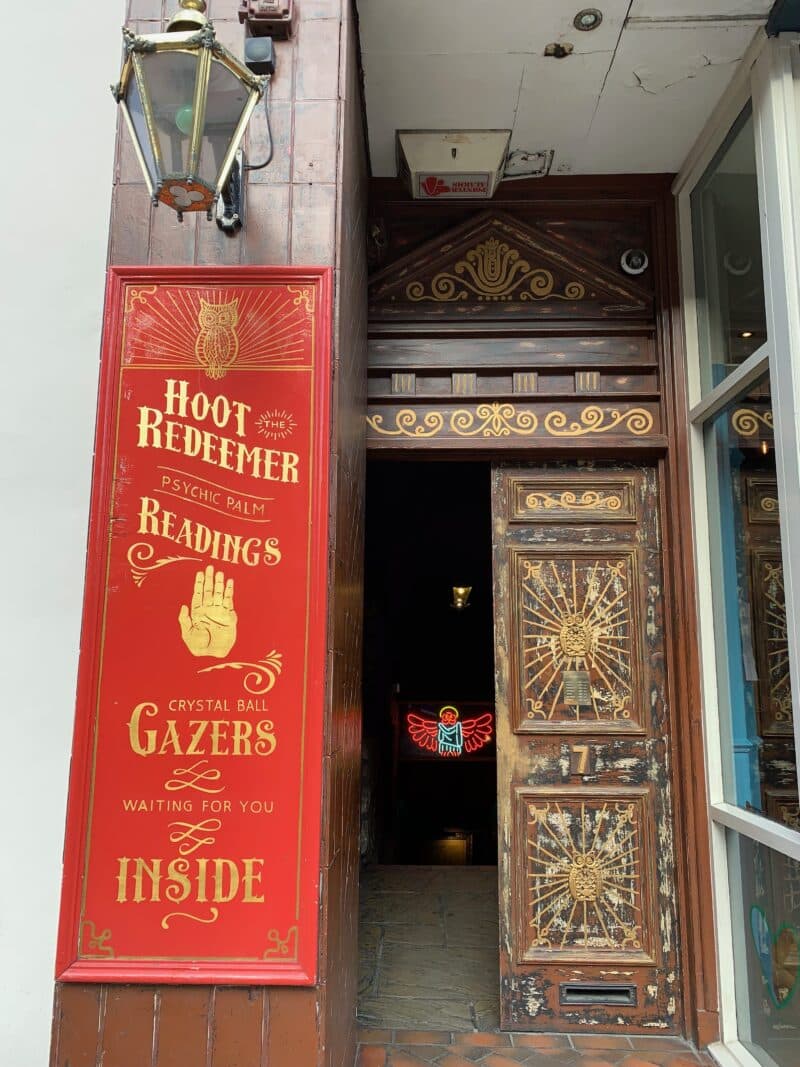 Looking for nightlife? I love speakeasies and I was so excited to stumble across Hoot the Redeemer and now it's is one of my all time faves! To get in, you are greeted by a fortune teller before heading inside to quench your thirst!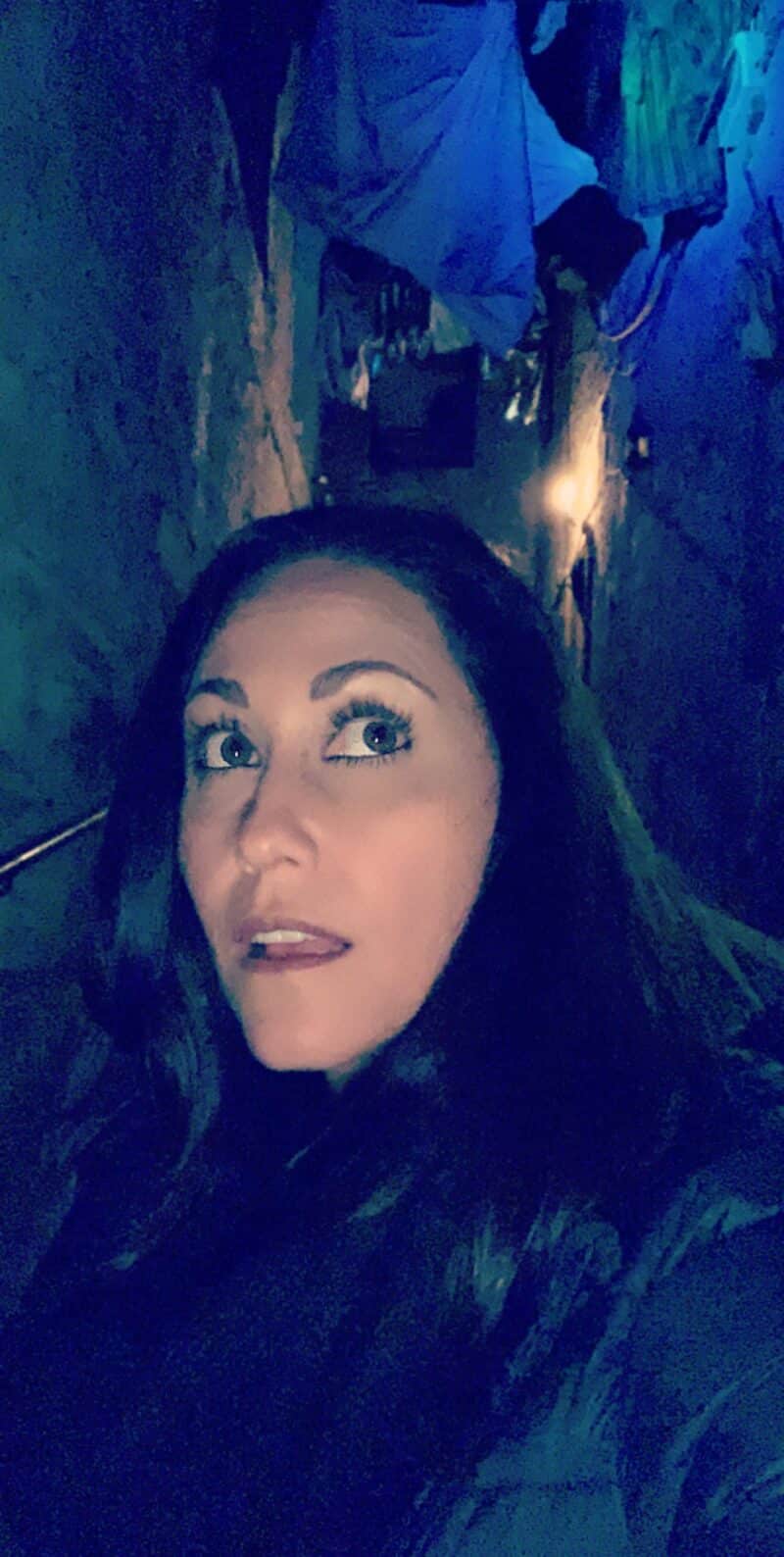 How about something spooky? Mary King's Close is a historic close, or alleyway, located under buildings on the Royal Mile, in the historic Old Town area. It took its name from one Mary King, a merchant burgess who resided in the Close in the 17th century during the plague. Now a famous walking tour site, it is a must when visiting Edinburgh.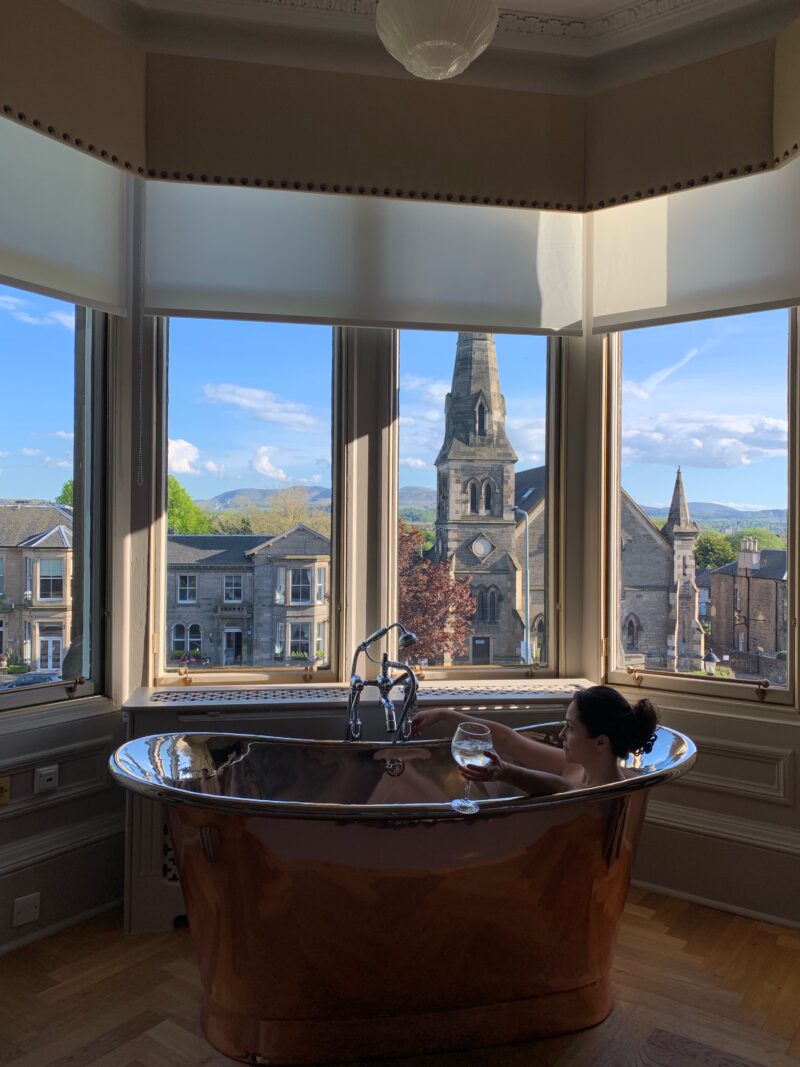 For the next portion of my time in Edinburgh, I had the wonderful opportunity to stay at the lovely Dunstane House. An independent, family-run, five-star boutique hotel, over 2 Victorian townhouses set across the road from each other, that offer guests the best of the Scottish capital. Set in two newly refurbished heritage buildings quite unlike anywhere you've ever stayed before, The Dunstane House is a breath of fresh Orkney air in the heart of Edinburgh.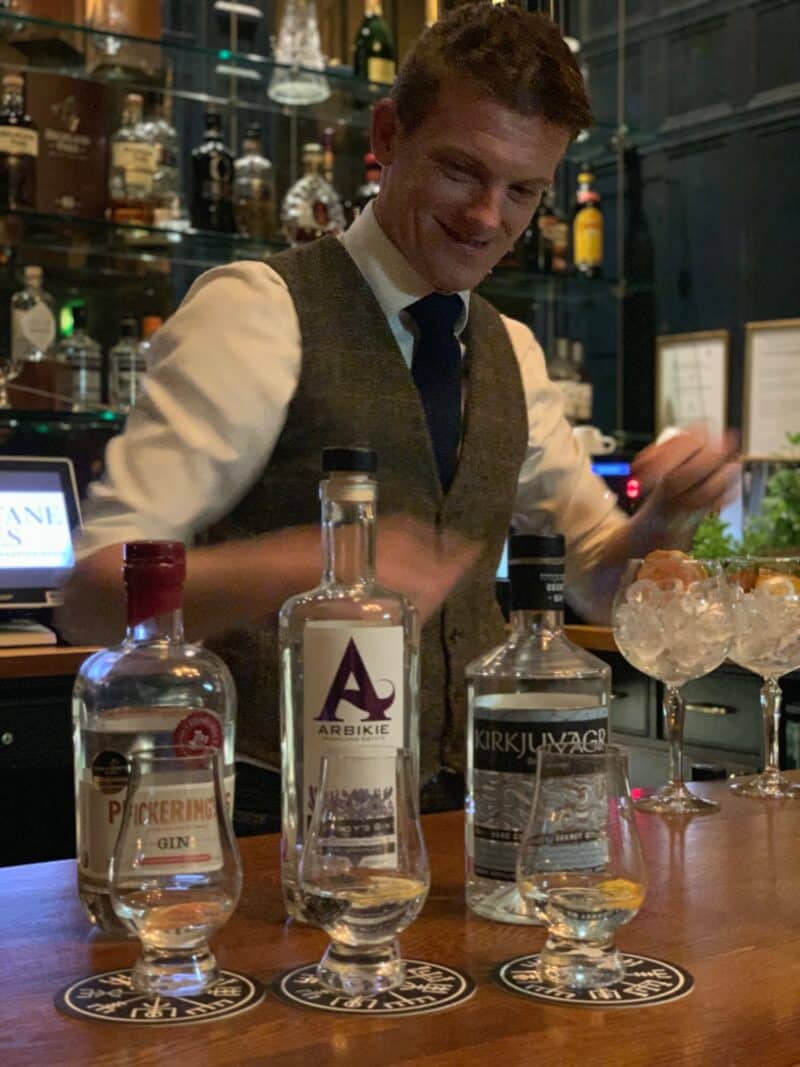 Guests are treated to incredible accommodations, delicious on site dining and yes, even local gin tastings! The tasting are super fun as the bartenders are incredibly knowledgeable and sure know how to make the perfect gin cocktail!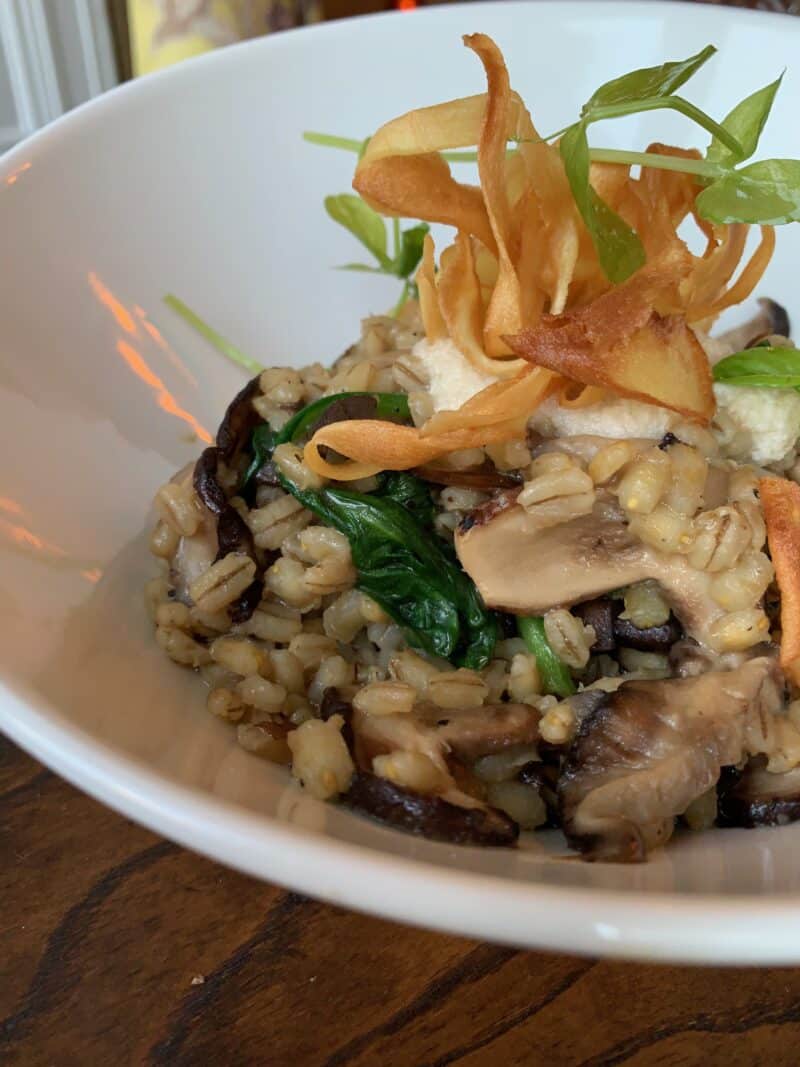 In fact, the Dunstane House offers food all day to its guests from a delicious breakfast menu to dinner and even snacks if you are so inclined. Plenty of home made vegan options too, you may never want to leave!
But of course, I had to get out to see and do more things! Like visit Edinburgh castle, walk the streets that inspired JK Rowling to imagine what Diagon Alley looked like and yes, of course, try some more goodies!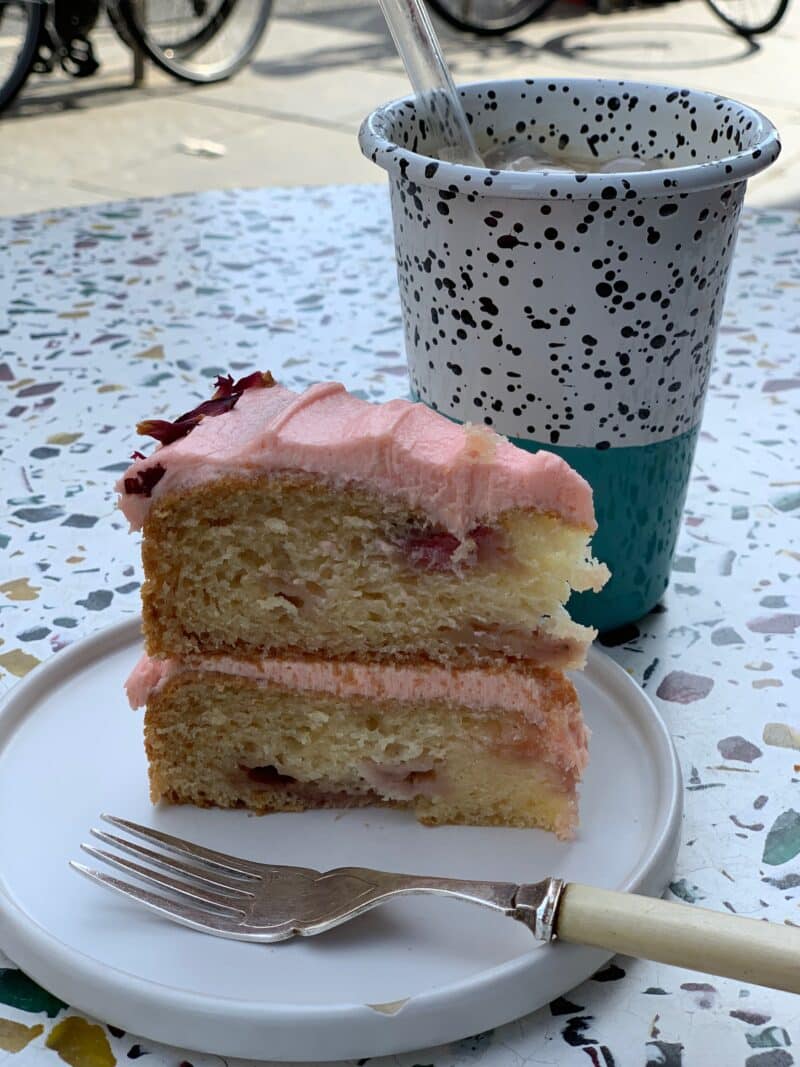 Walking from my hotel into old town, I stumbled upon a great little cafe called Love Crumbs that offered vegan as well as gluten free treats. A nice little coffee and snack to keep me on the go!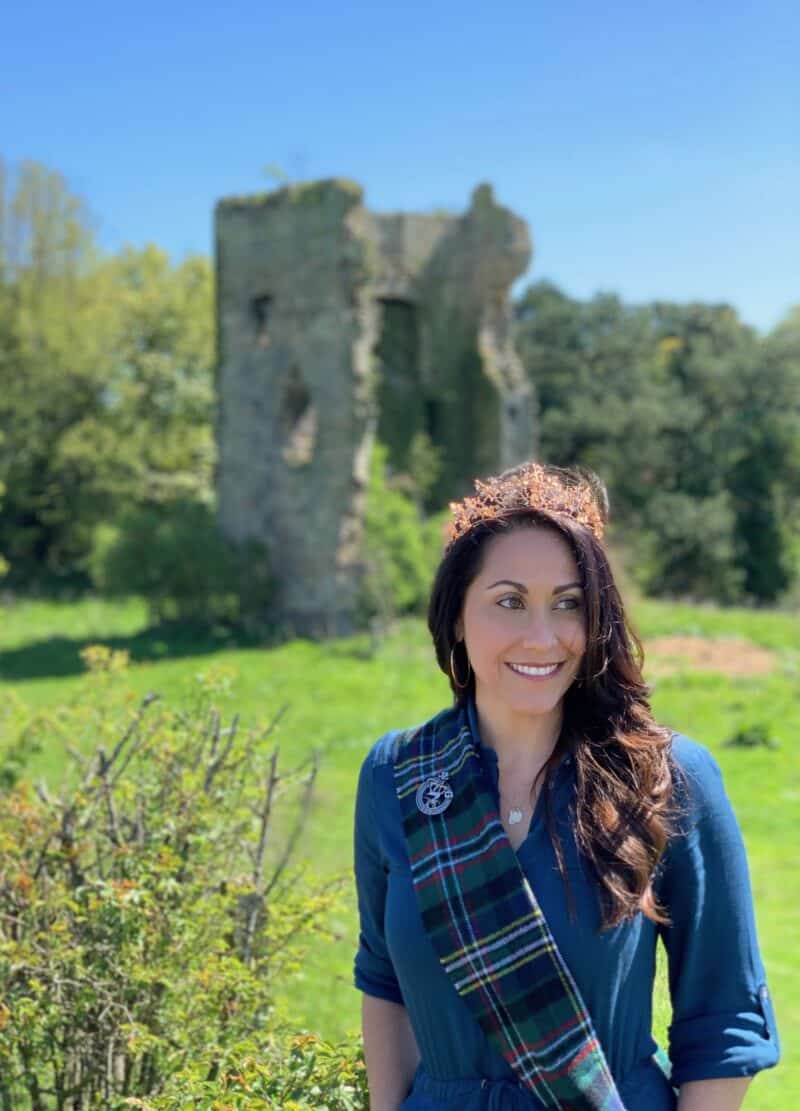 Then it was time to head out of Edinburgh and hit up one of the highlights of my road trip. To visit my ancestral family castle! Being an ancestry and genealogy fanatic, I was so excited to find that the Scott family depended from a long like of dukes, duchesses, lords and ladies and that remains of their land still existed. The Scotts of Balwearie have an incredible legacy and in fact, my 19th great grandad was said to be the wizard that inspired Gandalph!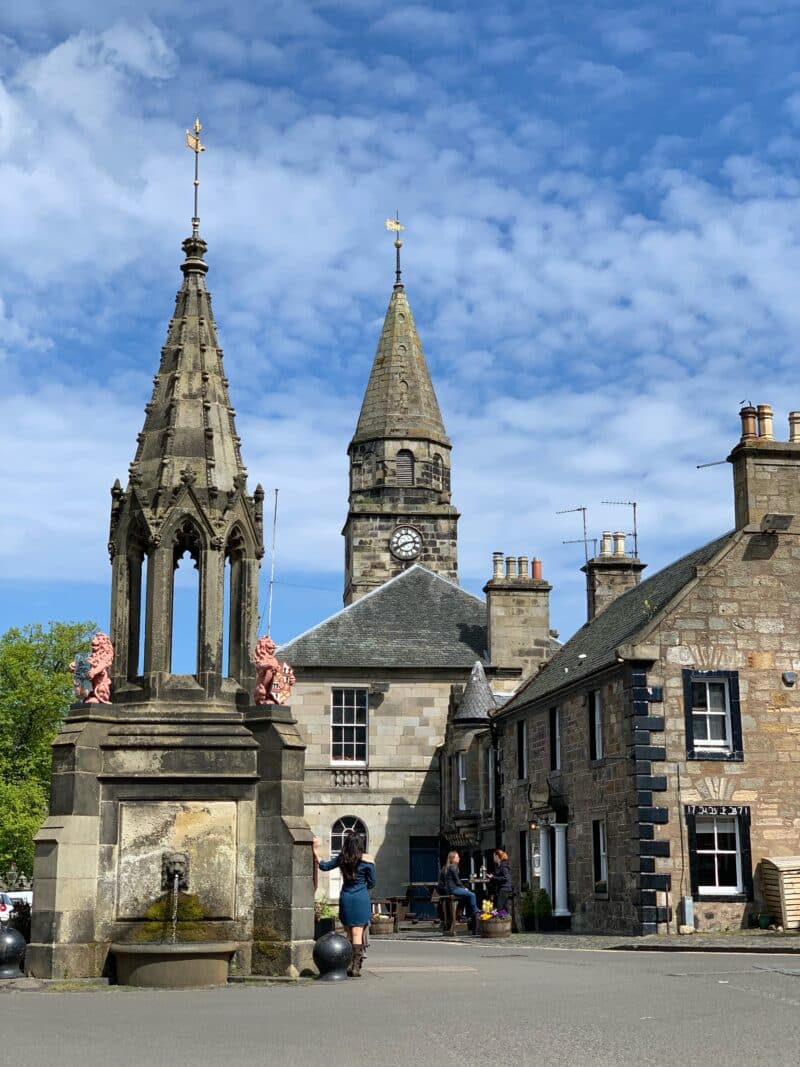 Another one of my exciting highlights on my Scottish road trip was visiting the shooting locations for Outlander! I was stoked to visit the little town of Falkland that posed as Inverness at the beginning of the series and stand in all the places that Jamie and Claire stood while also grabbing a yummy bite and doing some light shopping, haha!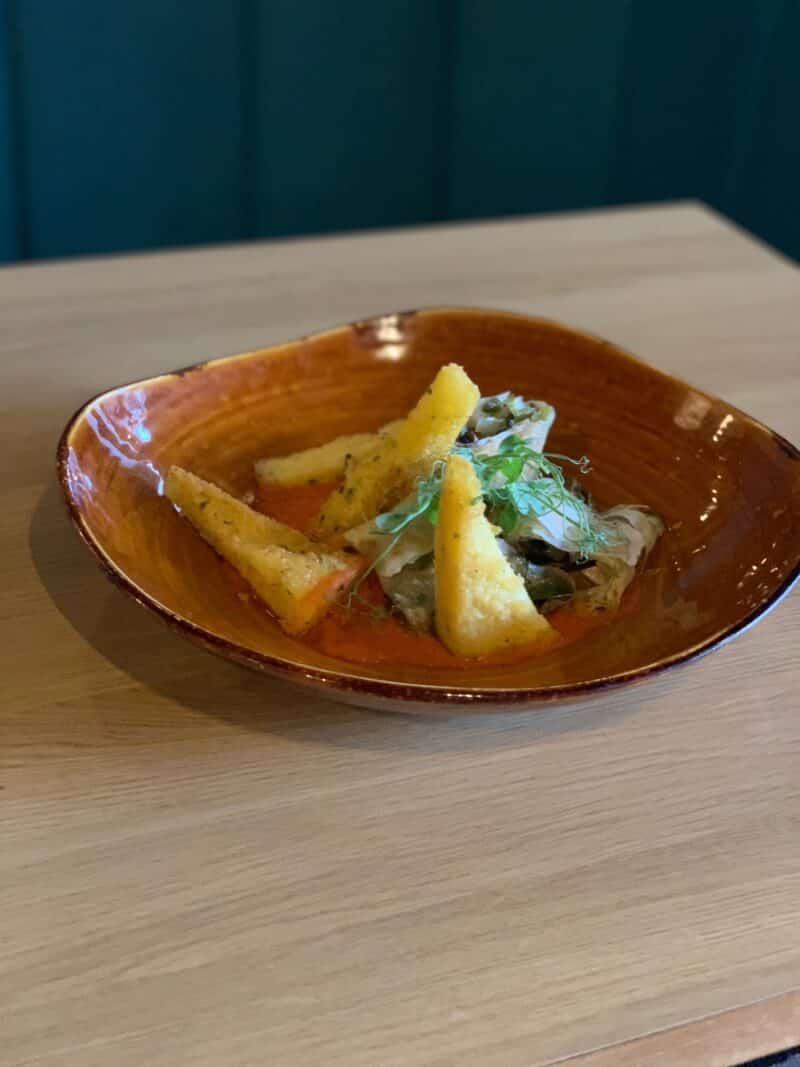 Back in Edinburgh, I dined at Bread St Brasserie. Well known for its gourmet meals and yes, awesome vegan menu! Serving up a la carte as well as pre-fixe tasting menus, be sure to add it your dining card.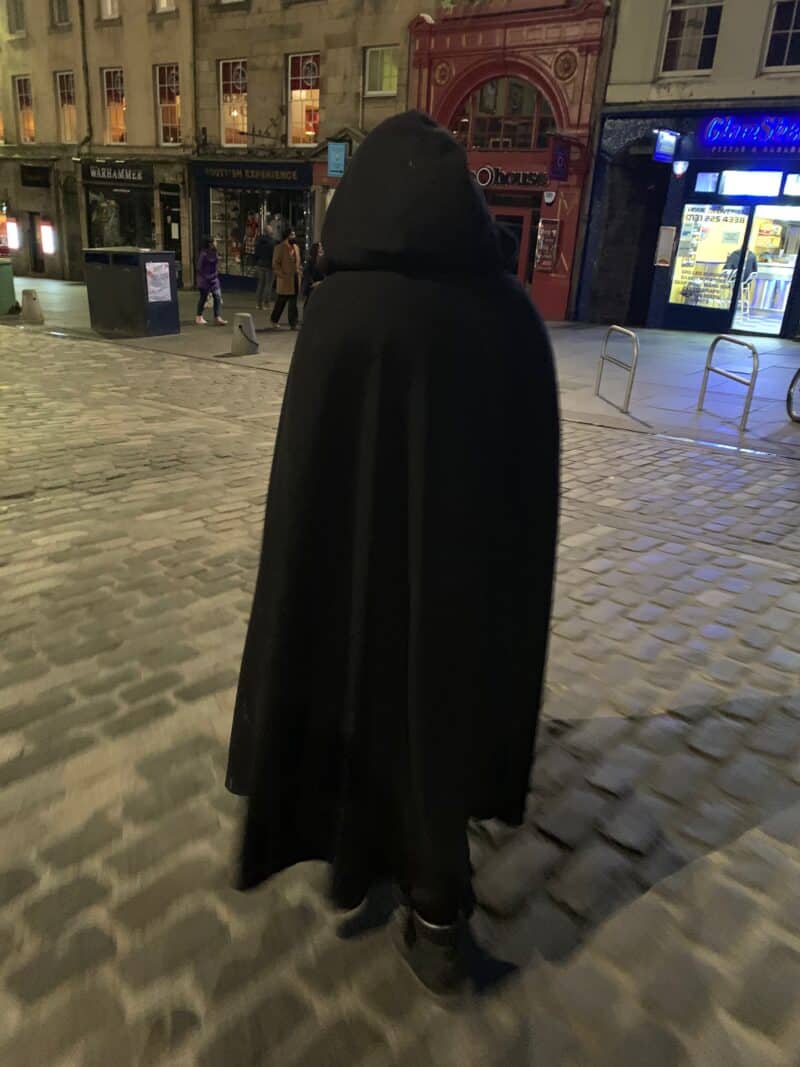 The only Edinburgh tour with access to the Blair Street Underground Vaults is Mercat Tours. Having been filled with rubble in the early 19th century, and only rediscovered in the 1980s, Mercat combines history, great guides and great access to the city for well rounded and very entertaining walking tours, especially of the spooky variety.
Since then, they've become known as Edinburgh's most famous haunted site – strange underground caverns where terrible things once happened. They are the deepest, oldest underground vaults in Edinburgh and with Mercat tours you get a a lot of history with a touch of fright!
There is so much to see and do in the beautiful city of Edinburgh and I hope to go back and check out more soon!