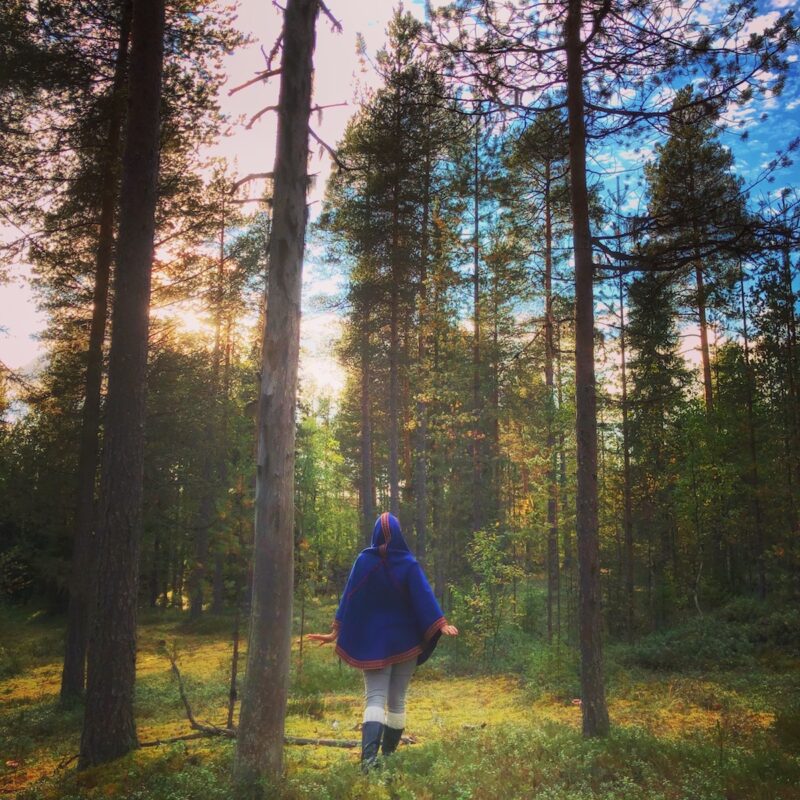 The Arctic Circle and the Finnish Lapland seem like they may be a place for snow and winter enthusiasts only. However, I can attest that this region of the world is just as incredible in summer as it is in winter. Offering so much more than ice, Rovaniemi is a modern city on the edge of the Arctic Circle boasting so many wonderful outdoor activities, gorgeous landscape, delicious dining and fun for every kind of traveler. Oh yes, and of course, Santa Claus!
Where is the best place to stay in Rovaniemi? The Arctic Light Hotel. A contemporary hotel situated in the heart of Lapland-Rovaniemi, centrally located in downtown so walking around the city is a breeze.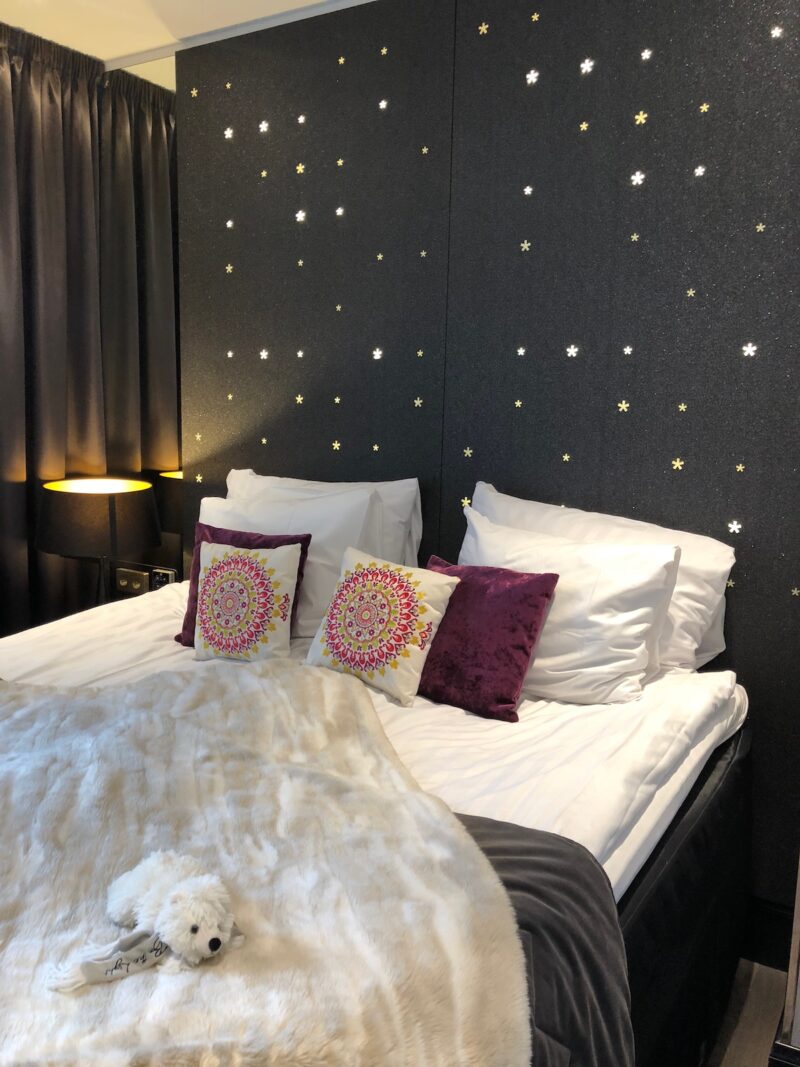 The 1950's building and former City Hall of Rovaniemi was converted into a stylish hotel and opened its doors during spring 2015. This urban Arctic hideaway offers a unique combination of Lappish heritage and the ultimate in contemporary style.
The chic hotel is equipped with a spacious cozy lounge with a delightful restaurant and a collection of 57 spacious individually styled rooms & suites. A tasty breakfast is served daily and other fun amenities include free bike rental and sauna!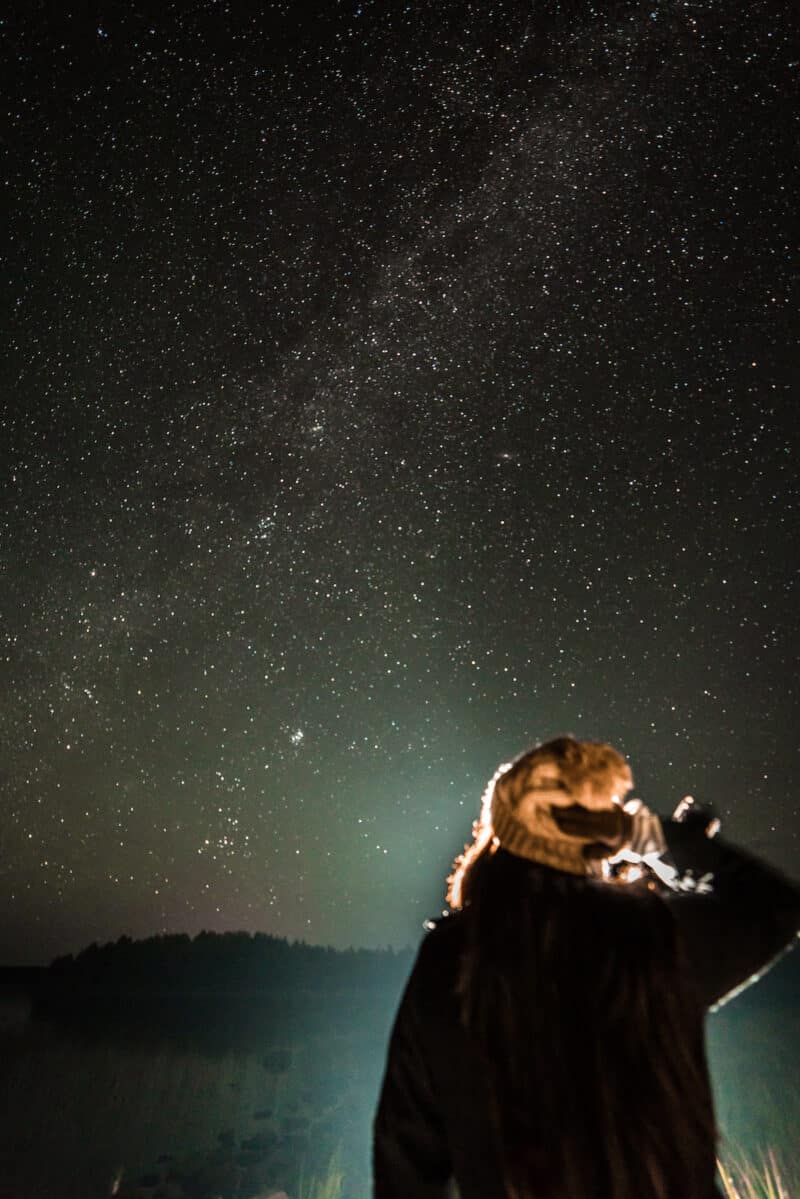 For shutterbugs and outdoor enthusiasts, Beyond Arctic Photo Expeditions are a super fun way to get away from the city and into the wilderness. On Beyond Arctic photography tours, you will discover the pristine wilderness and the mesmerising beauty of Lapland. Whether you are a skilled photographer or a beginner, their knowledgeable guides will help you to take your photography skills to the next level and to create the best images during your stay in this Arctic winter wonderland.
Leading you to incredible locations and give you expert instruction, so you can get the most out of your digital camera. They will help you to snap that ultimate shot of Aurora Borealis, capture outstanding landscapes and much much more.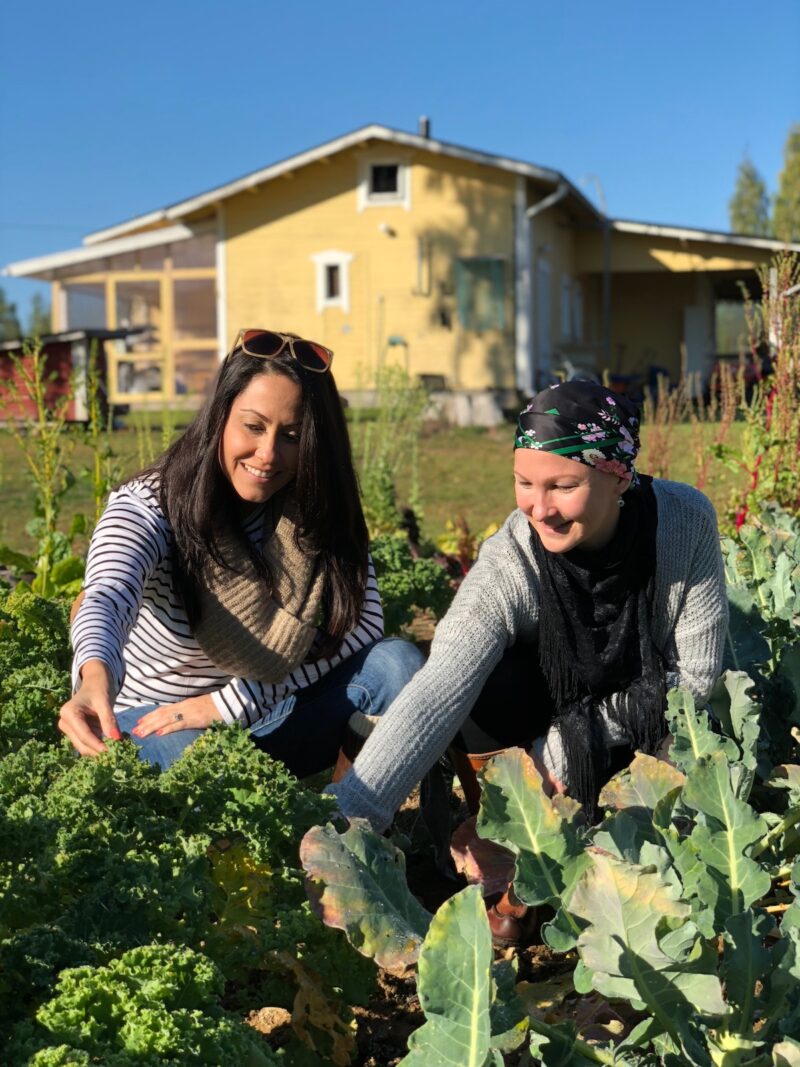 For people like me, I love to learn about sustainability and healthy living strides in foreign countries so that I may bring that knowledge back home and hopefully implement those practices into my daily life.  Arctic Warriors was the perfect place for me to learn about a terrific woman owned business using local arctic plants to help people live healthier lives.
There is something magical in the herbs and berries of Lapland. In summer they grow 24/7 under the midnight sun enjoying the purest air in the world, in winter they don't fear harsh wind and snow. Katia and her mother turn these arctic power plants and superfoods into tasty and easy-to-use products to help you to stay healthy and get more out of your day, all from their private farm just outside of Rovaniemi.
They also host health retreats and classes so be sure to look them up when in the area!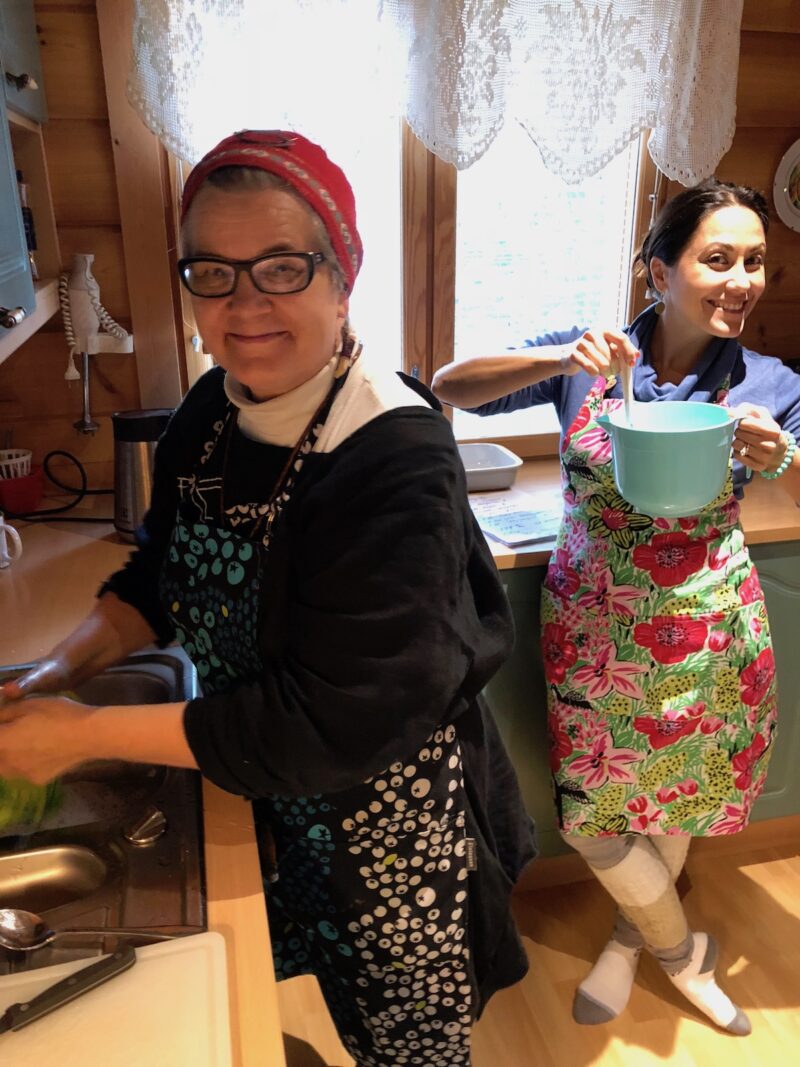 Spending time with locals when traveling really gives you a 360 view of what life is like in that region. And I got to do just that with Irene of Hornwork Studio.
I spent the day learning about traditional lappish living, what it's like to live off the land in the arctic circle and I even got to bake a cake with her in her lovely home. I was able to see the crafts that she and her husband create, the classroom where they teach craft classes and we foraged for seasonal berries in her backyard to put into our vegan pastry. A definite must that is very much off the beaten tourist track!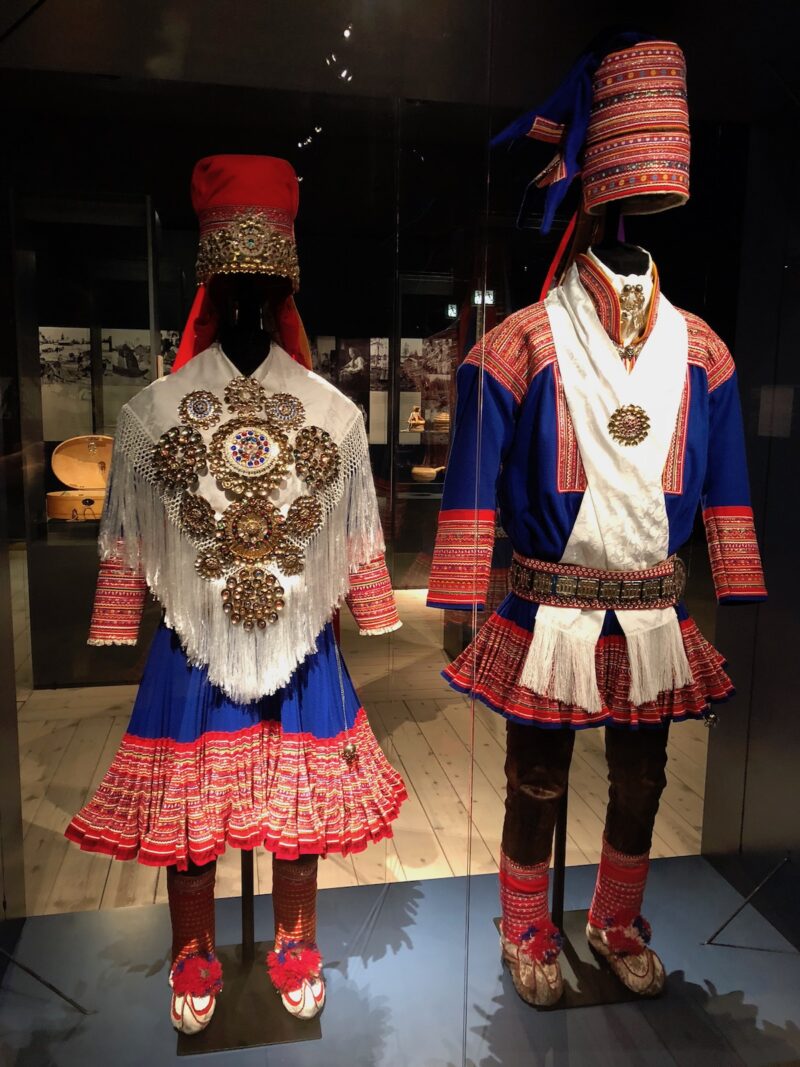 I love history and science so being able to walk to Arktikum from my hotel was a plus!  A museum and science centre in Rovaniemi, Arktikum is a wonderful place to learn about the Finnish Lapland both from a historic but also a scientific viewpoint as the museum covers everything from the arctic topography, geology, flora and fauna as well as its cultural heritage. Very cool if you ask me!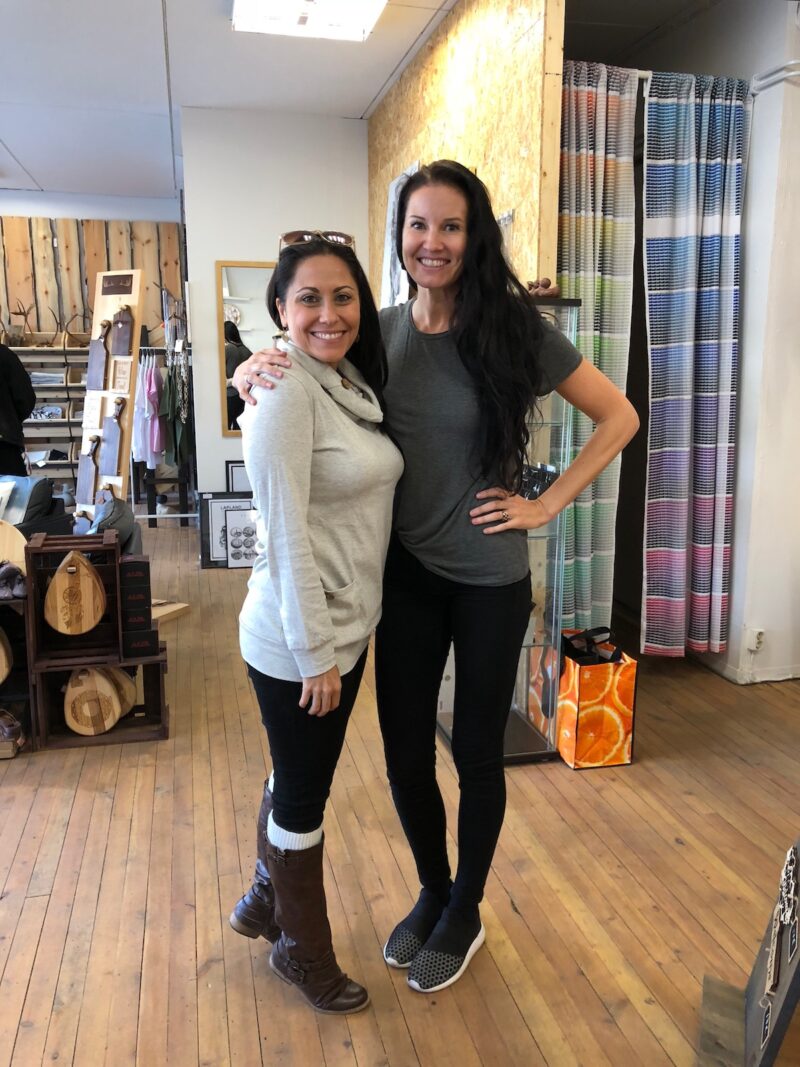 Who doesn't love to shop while traveling? Well, I've got the perfect place for you! Arctic Design Shop in downtown Rovaniemi. Run by Tea Latvala, an artist and entrepreneur herself, she curates hand made goods from local artists from prints to jewelry, housewares to intimate goodies, yep, you read that right ; ), all for purchase. Go in to browse, come out with plenty of unique souvenirs for yourself and everyone on your list!
Ok, but the main event and one of the biggest draws to the region is the North Pole's most famous resident. Rovaniemi is THE official town of Santa Claus so a visit to Santa Claus Village is an absolute must.
Boasting a fully functional village, Santa Claus Village has great accommodations, shopping, dining and even a post office! Plus, visitors can meet Santa any day of the year!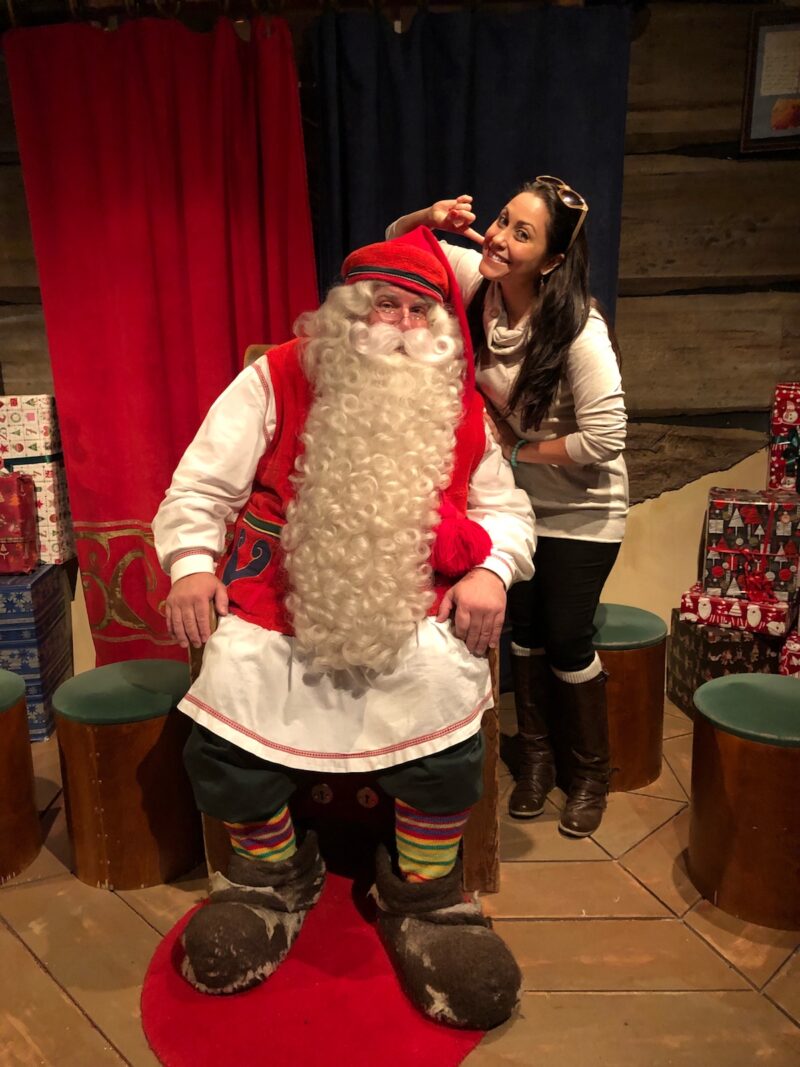 Santa Claus spends his time at Santa Claus Village every day of the year to take care of his mission in life; to enhance the well-being of children and the kindness of grown-ups, as well as spread the message of love and goodwill and the Christmas Spirit across the globe. It's a magical experience for kids and grown ups of all ages!
That's not all on Rovaniemi, up next, where to find the best vegan eats! Stay tuned!
*Special thanks to Visit Finland and Visit Rovaniemi for the incredible experience!