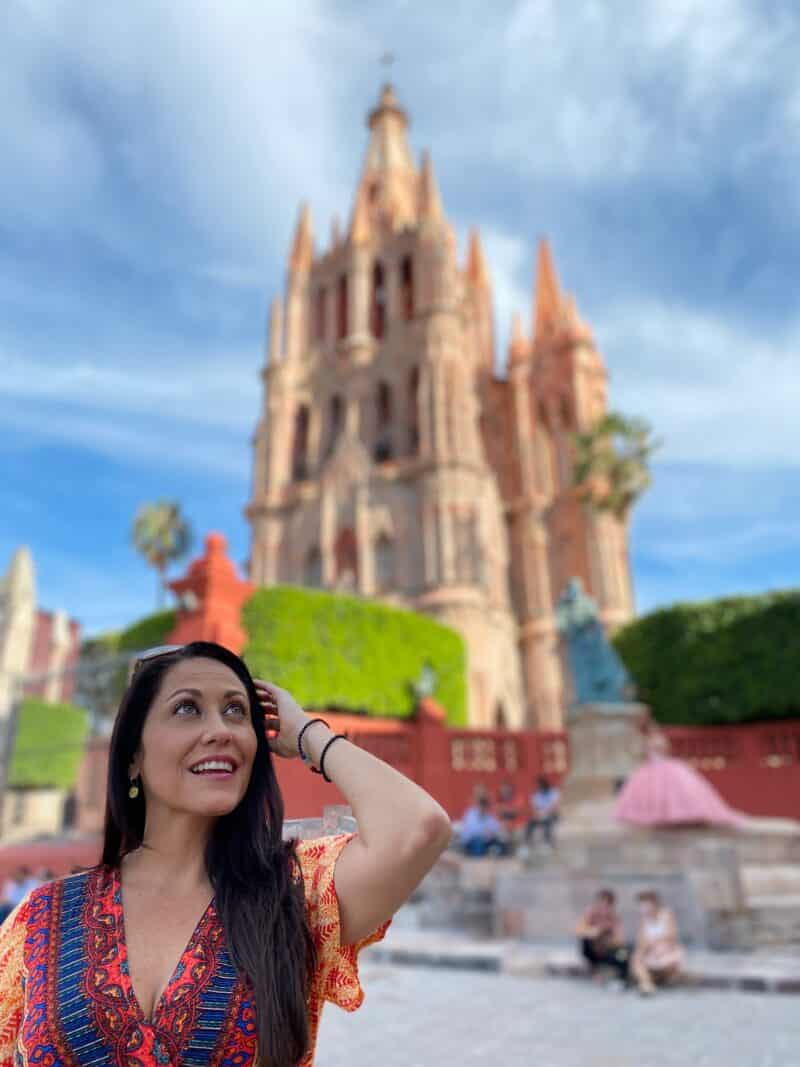 San Miguel de Allende is hands down one of the most magical and romantic towns in the world. The heart of Mexico, both literally as well as figuratively, this 16th century village turned artist and culture centric town just 3 hours from Mexico City is full of incredible places to stay, things to do and eat making it a true hidden gem.
The colonial-era city in Mexico's central highlands, is known for its baroque Spanish architecture, thriving arts scene and cultural festivals. In the city's historic, cobblestoned center lies the crown jewel of the city, the church Parroquia de San Miguel Arcángel, whose dramatic pink towers rise above the main plaza, El Jardín. This town built on rolling hills is packed with old buildings and pathways that open up to so many magical places.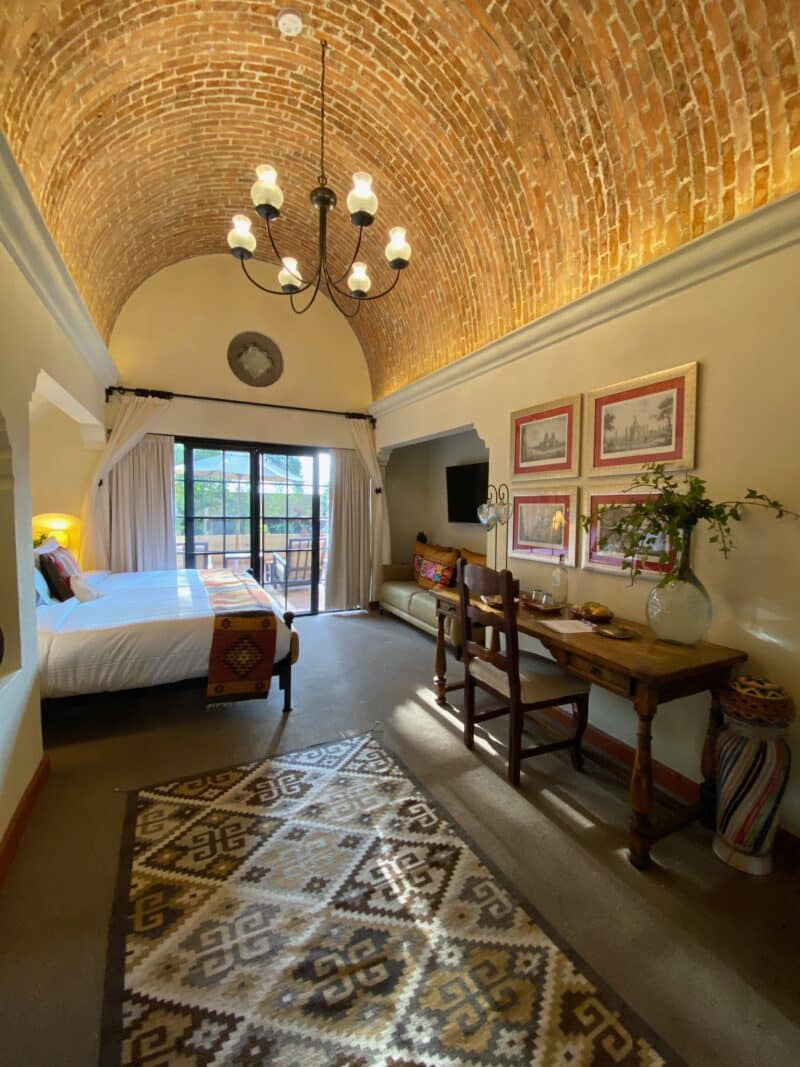 Places such as Hacienda el Santuario. Located in a beautiful, old house full of history, the hotel is located in the historic center of the beautiful city of San Miguel de Allende, just 5 minutes away from the parish of San Miguel Arcángel and on the famous Calle Aldama. Hacienda el Santuario is made up of 3 homes full of magic and history where each corridor takes you to a new experience, finely decorated spaces with gorgeous pieces of Mexican popular art from the states of Michoacán, Oaxaca, Chiapas and Guanajuato offering you all the wonders that Mexico has in one place.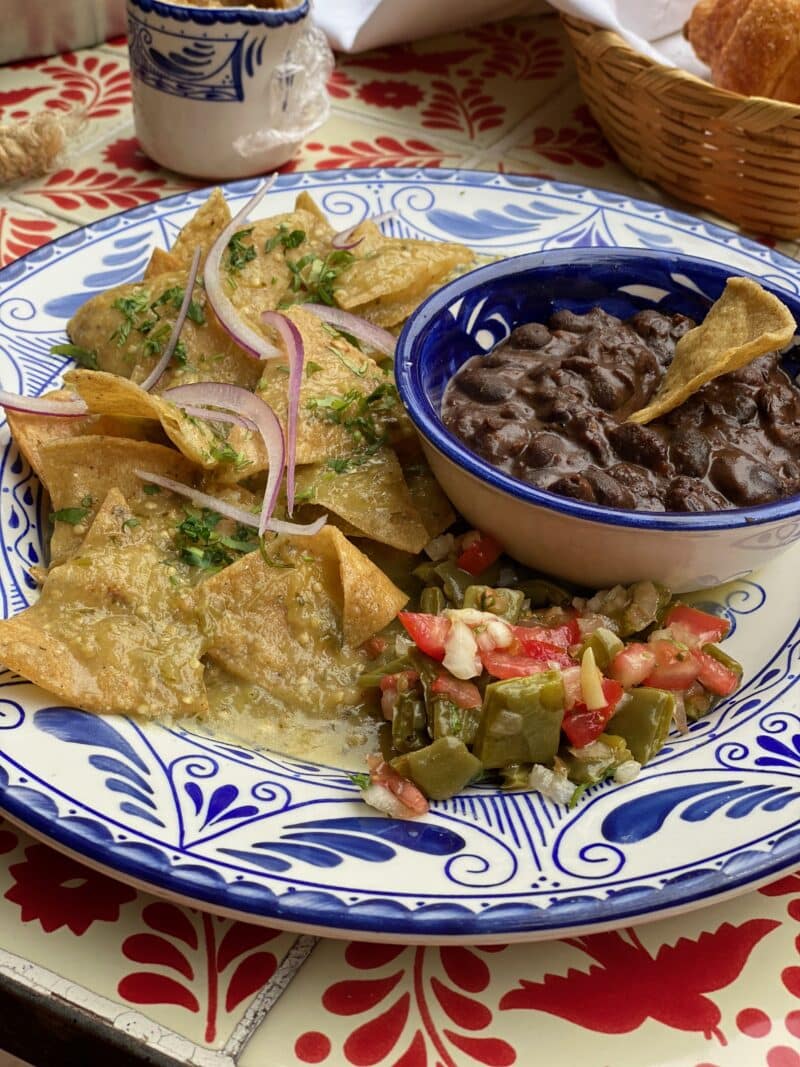 The accommodations are luxury meets history and the hospitality of the staff is second to none. Their home made breakfasts in the courtyard are wonderfully romantic and absolutely delicious. Additionally, Hacienda offers phenomenal cultural events including cooking classes that celebrate local flavors and techniques. They even accommodate special diet cooks and guests!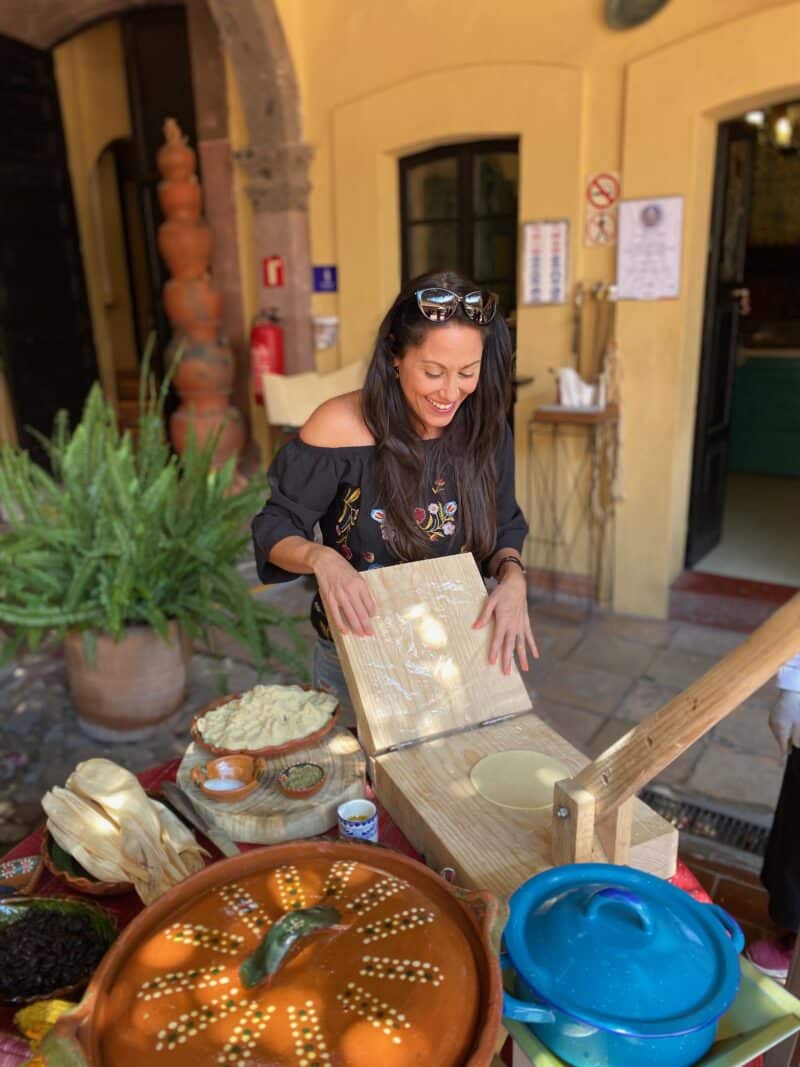 Just blocks up from the hotel, you'll find Casa Nostra restaurant. San Miguel is teeming with rooftop bars, lounges and restaurants with sweeping views of the valley and town and Casa is just one of those places. Here, they share international gourmet recipes, wines and mixology freshly prepared, leveraging local and organic ingredients. They truly believe in supporting local businesses and giving back to the community.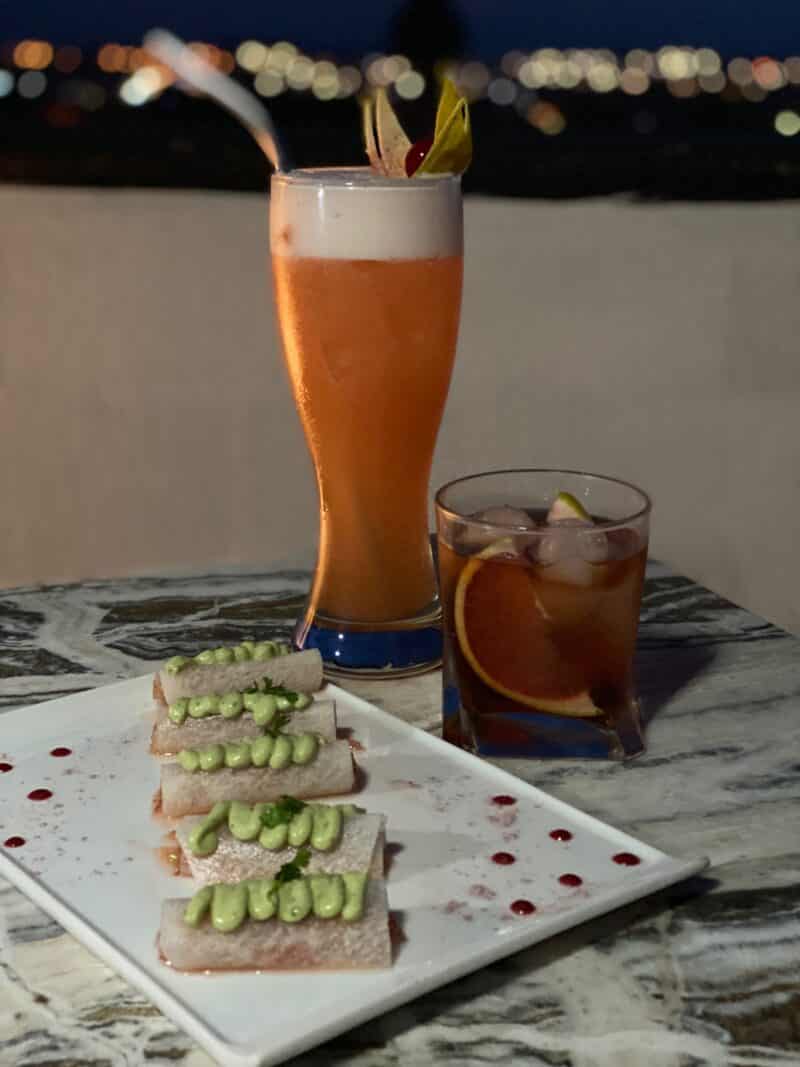 Did you know that San Miguel de Allende is home to a wide variety of vineyards and wineries? Oh yes and Viñedo San Lucas is just one of those fantastic wineries. And it's not just a winery, it is also home to top notch restaurants, a boutique hotel and a liveable estates! A real estate development within an agricultural area composed of vineyards, olive and lavender fields. Among all the aforementioned amenities, San Lucas also houses a polo field; olive, lavender and wine workshops. Pop in for a day to tour the fields and taste the wine, stay for a weekend or stay forever!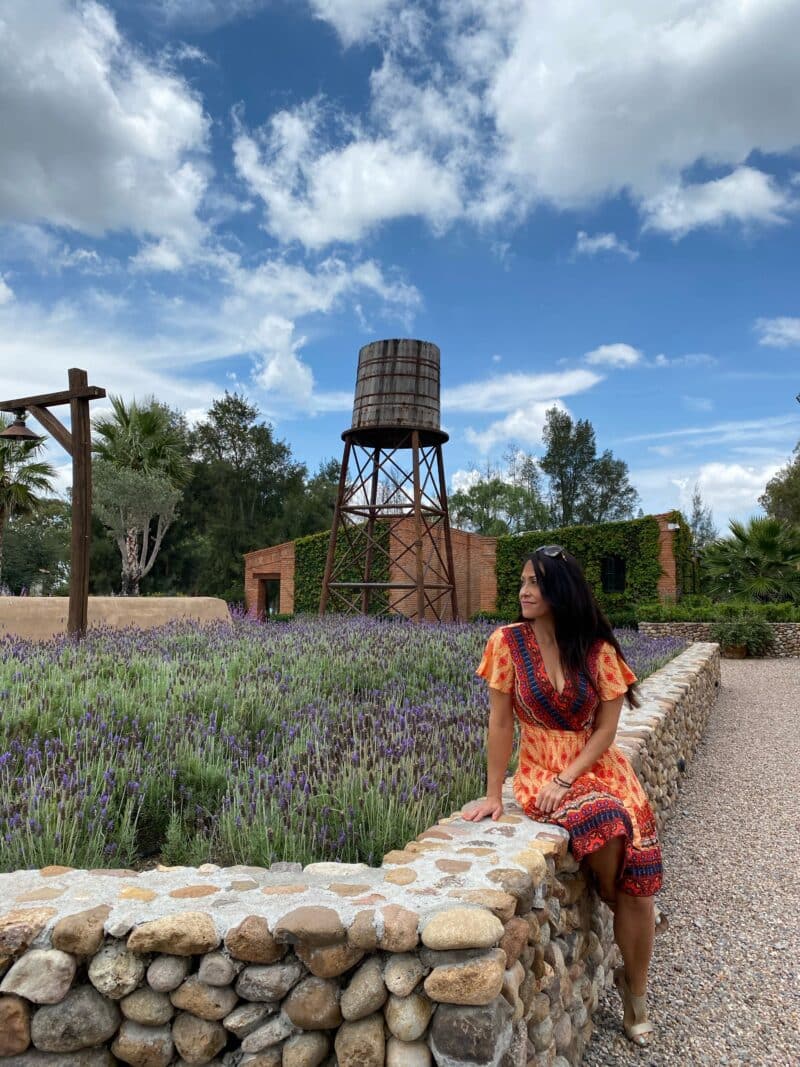 Speaking of awesome restaurants with killer views, look no further than The Restaurant at the Casa Blanca Hotel. Serving up global cuisine and tasty cocktails, it's a lovely place to have dinner and drinks al fresco with a perfect view of the cathedral.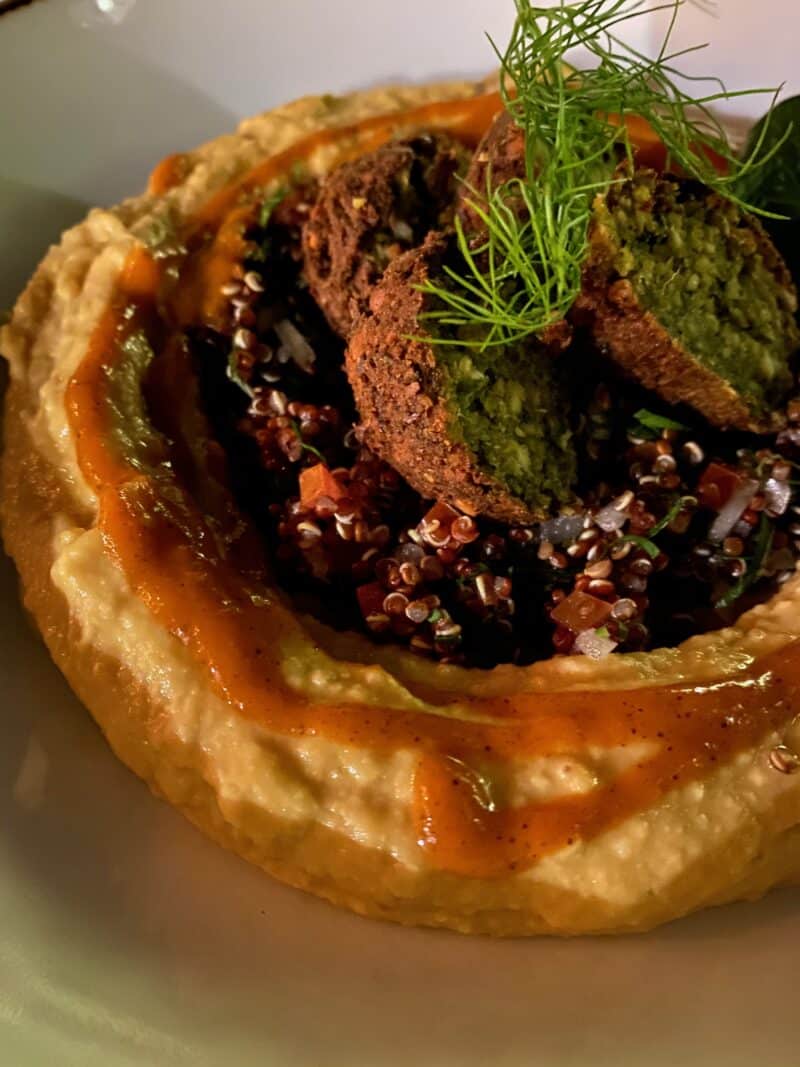 No trip to SMA is complete without getting your health and wellness spa thing on and Dos Casas spa brings it. From the moment you enter Spa IRIS de Dos Casas, you will be welcomed to your private sanctuary on a tour of unexpected artistic elements and ethereal sounds. The experience will channel your senses into a transcendent state of mind-body awareness. When you book at Spa IRIS, the entire space will become a private sanctuary where a completely individual journey will be created. Their expert therapists will guide you in the design of personalized treatments that will help you to open your senses to get in touch with the expansive and intangible part of your own being, a place where harmony exists and healing begins.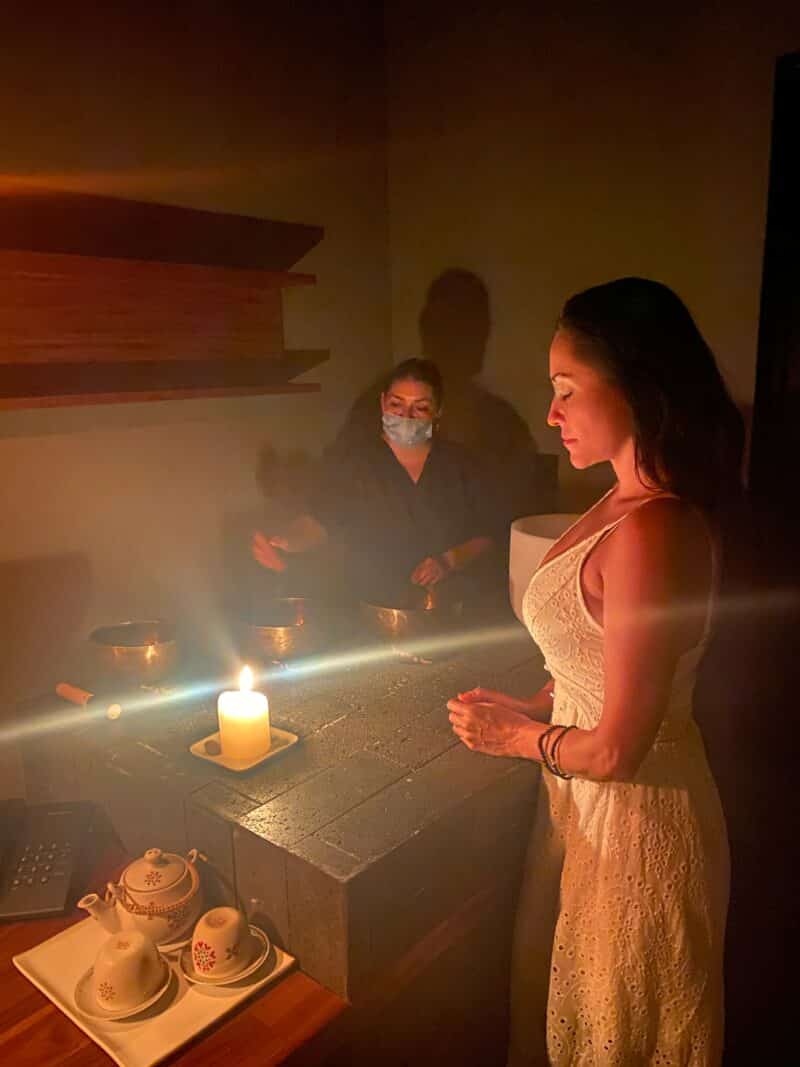 Stay tuned, there's more coming on my beloved SMA next week!
*Special thanks to Turismo San Miguel de Allende and En Route Communications for the incredibly magical trip!