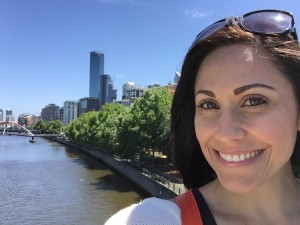 Melbourne is the second most highly populated city in Australia and a very popular tourist spot for many reasons. It is home to a variety of natural and manmade attractions such as the famous Yarra river and Yarra valley, as well as places like Federation Square with its abstract buildings, museums and art venues. Here, we run down our top three must-see attractions in the area, and don't forget to use qantas accommodation melbourne cbd to make the most of your stay.
St. Kilda Beach
St. Kilda Beach stretches for 700 metres along Port Phillip. The water at St. Kilda beach is protected from natural waves and is therefore great for swimming in as it is very safe. The pier blends seamlessly into the sand making this a great location for a picturesque walk too. There is also an attractive pier and the beach is lined with entertainment venues such as an amusement park, shopping facilities and nice restaurants.
Eureka Skydeck
The Eureka Skydeck or Eureka Tower as it is also known was built between 2002 and 2006 and was the world's tallest residential tower at the time. Notable visual features include a gold crown to represent Australia's famous gold rush and a red stripe to represent the blood spilt during the revolt. The observation deck is located on the 88th floor of the building and it is technically the highest viewing point within a building, in the southern hemisphere; making for some spectacular views. It even has viewfinders so that you can spot all kinds of things up close from your heightened perspective, as well as an outside terrace although this is understandably closed in some weathers. Perhaps the most famous feature is a glass cube which you can stand in, which tips over the edge of the building for a slightly terrifying experience!
Just have a Wander
There are loads of things that you can do in Melbourne; you don't just have to follow a list of places to find things out. One of the best things that you can do is just wander around. If you go on a little wander through the many laneways of Melbourne you are sure to find out something exciting, particularly as this city has so much to offer. Sometimes getting lost is the best way to travel as you will always find something hidden anyway somewhere.
If you are not a big fan of walking aimlessly, then you can easily purchase a map to help you find your way around Melbourne. After you've taken a wander around the city you will have found plenty of things to see, buy and eat. It will give you a brand new appreciation of Melbourne and the culture that it has to provide.
Melbourne is a fantastic travel destination if you're looking for a city break that also gives you a taste of a beach holiday. It even showcases some of Australia's famous exotic animals. In order to make the most of your stay, you need to visit St. Kilda Beach with its calm waters and long, sun-kissed promenade, the Melbourne Sea Life aquarium with its unique viewing platform and arctic attraction, and the architectural feat which is the Eureka Skydeck with its spectacular skyline views. For more Australia travel tips, take a look at healthyvoyager.com.