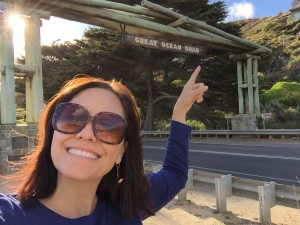 One of the most beautiful drives in the world is on The Great Ocean Road. Hugging the southern coast of Victoria Australia, it is home to rainforests, incredible beaches and rock formations, wild kangaroos and koalas, and yes, yummy food. So if you are planning a trip down under, be sure to carve out a few days to make this magical coastal journey!
You will pass through some cute a quaint beach towns like Lorne and Apollo Bay while traveling down the coast. You start and and circle back to Melbourne and it's well worth the 2 day round trip! You can do it in 1 day but give yourself plenty of time to soak it all in!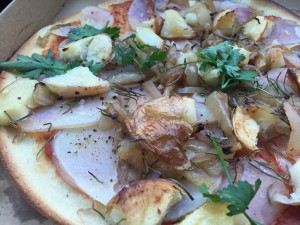 Easily, one of the best pizzas in the world, I had in Lorne at Pizza Pizza. I had a shaved potato and fennel pizza that blew my mind. They can veganize any pizza and not only is it gourmet, it's cheap and super cute. The perfect beach pizza shack surprise!
For a hearty meal, try Bottle of Milk in Lorne. They boast 3 veggie burger options and are super vegan-friendly.
In the mood for a sweet treat? Try the Lick and Sip Cafe in Lorne! They've got vegan ice cream options that are perfect for a day at the beach!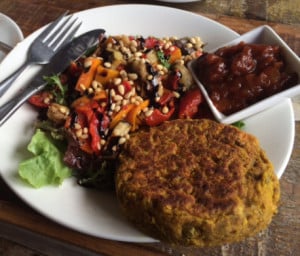 For a nice, relaxing tea and snack, try River Tea House in Lorne. They've got a tasty chickpea patty burger or salad that is sure to please.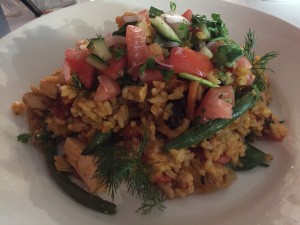 Just down the way in Apollo Bay, Sandy Feet Cafe is a wonderful place with fantastic vegan meals. From brunch to dinner, spoil yourself with vegan sandwiches and risotto along with a glass of wine and some vegan desserts!
I'm off to another part of Australia so stay tuned!