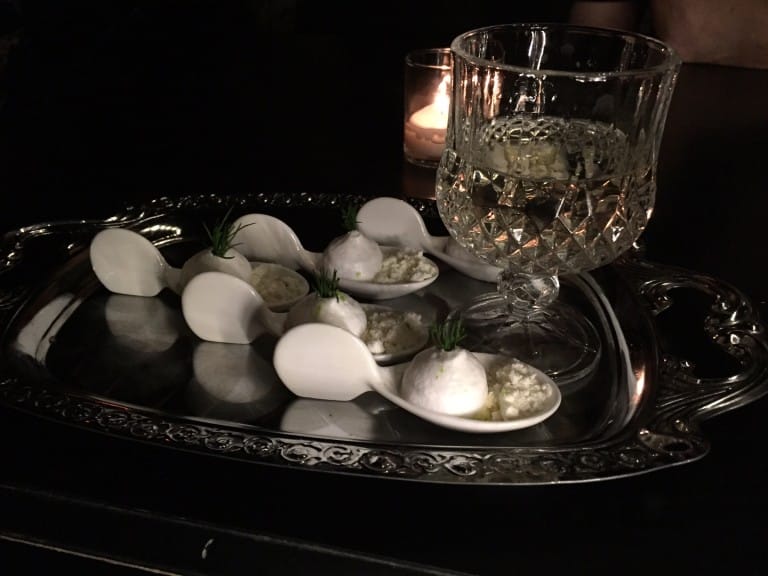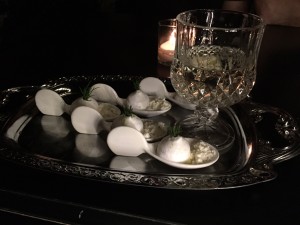 For the most part, when you visit Las Vegas, it does not take long till you have a drink in your hand. As a city known for its parties and nightlife, finding a spot to have a drink is easy. There is something for everyone to enjoy, but sometimes finding the right place can be a bit overwhelming. If you are looking for a Las Vegas bar, here are 5 of the best.
1. Camden Cocktail Lounge
The Palms
The Camden Cocktail Lounge showcases its new, sophisticated and playful side from the minute you enter since the front door is disguised as a bookcase. At the Camden you will find dynamic cocktails, including the carefully crafted The Camden Sour, the bar's take on a whiskey sour, that is made with Bulleit 95 Rye, orgeat, lemon, Zinfandel port, and an egg white and the Fresh and Easy, made with Bombay Sapphire gin, cucumber, mint, lime juice, and elderflower tonic. The lounge emphasizes socializing with its long couches for sitting, and bronze and charcoal velvet accents throughout.
2. The Chandelier
The Cosmopolitan
The Chandelier could be the most impressive lobby bar on the Las Vegas strip. IT features three floors with spectacular dangling beads hanging around. The lounge has an impressive cocktail menu, including an Old Fashioned that is made with 12-year old rum that is aged in a bourbon barrel. Also, the verbena is a famous cocktail, that is like a ginger-infused margarita with an edible flower. The bottom level of the bar is the social meeting hotspot, and as you get towards the third level, it's a little quieter and an excellent spot for a date.
3. The Dorsey
The Venetian
The Dorsey is an upscale lounge with chic style and killer cocktails to enjoy. Located inside The Venetian, you will find sleek and elegant interior design and a drink menu that is categorized by light, bright, conversation pieces, and bubbly. You can enjoy the comfortable couches while you socialize, including a library room featuring a fireplace. Try the famous cocktail, the Penicillin, featuring scotch and bite of ginger, which was created by famed mixologist Sam Ross. If your feeling hungry, Dorsey also has a small food menu available.
4. Downtown Cocktail Room
Downtown
Downtown Cocktail Room's claim to fame is there inventive cocktails that are inspired by metropolitan areas around the country. The bar has a team that works hard in mixology to create an intelligent and inspired drink menu that evolves every few years. You can find any drink you like from absinthe to mezcals, and Monday to Friday from 4 pm to 7 pm, everything is half-off at the Downtown Cocktail Room.
5. Herbs & Rye
Off-Strip
Herbs & Rye is by far one of the most popular cocktail bars in Vegas. Bartenders at Herbs & Rye continue the art and history of creating classic cocktails. Enjoy their menu that categorized into different American eras, from prohibition to tiki, to rat pack, and more. In the back bar, you'll find the liqueurs, spirits, and mixers that you won't find anywhere else. Don't miss out on the menu at Herbs & Rye, especially the pasta, or steak.
Conclusion
Enjoying yourself in Las Vegas is easy, it's the city that never sleeps, and with some of the best bars in the country, you will want to explore as many as possible. The list above is a good starting point for a fun afternoon or night while you're on vacation.