*This is a sponsored post for SheSpeaks/Prudential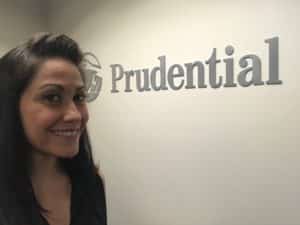 So, we've gotten through January, phew! The new year is in full swing. How did you do with your resolutions? Still going strong I hope! For me, my plan to own my financial future was made much easier because of the help I received from my Prudential Financial Professional.
If one of your resolutions was getting your financial future in order, it's not too late! Look, you aren't alone. Resolutions are really tough to keep when you have your daily responsibilities and obligations to worry about, it's difficult to change things up, even if for the better.
However, if you were resolving to get out of debt, start saving money or just get some clarity on your financial future, you're in luck! Prudential can help!
Prudential Financial Professionals are available to walk you through your plans to help you take control of your financial future. From planning for college to paying off debt, building that nest egg to buy a house or even open your own business, Prudential financial professionals can help you every step of the way.
When I met with my own financial professional, Shaquawn Schasa, I wasn't quite sure what to expect. But my time with my financial professional was not only painless, it was enjoyable! She was a great listener, knowledgeable and so experienced in pinpointing the things I needed to do to get started on reaching my financial goals. Offering advice, tips and listening to my needs, she was able to create a financial strategy that was so doable, it almost felt too easy!
The time flew by but by the end of our meeting, I felt really good about the steps I needed to take on my own as well as what she was going to get set up for me. The mountain I had been envisioning climbing alone was now reduced to a small hill with a teammate to help me get there.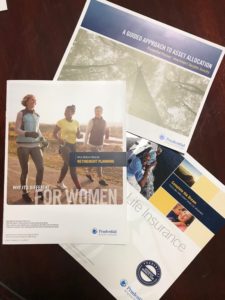 So I'm happy to report that in the short time that I met with my financial professional, I took active steps that were recommended and put in place by her. Simple steps such as gathering my pertinent information so that she could really get a bird's eye view of my income, savings, money owed, etc so that we could find ways to carve out finds to save and invest in a way that made me comfortable.
It really wasn't difficult and the way my financial professional explained everything and helped me understand how everything worked was priceless. I'm super excited for where I will be next year, 5 years and even 10 years from now since I took the time this year to take these steps!
I totally get why it's so hard for us ladies to lay our money issues out on the table, let alone ask for help. While it may seem scary, I can attest, it's painless and empowering. You don't need to figure it all out on your own and, in fact, you shouldn't. Getting help from someone who knows this business inside and out will not only alleviate your stress and answer your questions, they will set you up in ways you never dreamed possible.
So, are you ready to take the first step toward taking control of your financial future? Fill out this online form and set a date to meet with your prudential financial professional today! You'll be glad you did!