*This is a sponsored post for SheSpeaks/Prudential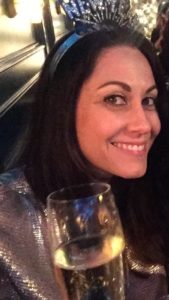 Soon we will be donning our sparkly outfits, pouring champagne and bidding a bittersweet adieu to the past year. The new year is always filled with mixed feelings, a little bit of hope and a little bit of dread. What will this new year bring?
Well, I know that a lot of people tend to make resolutions that sadly, they don't keep past the first month of the year. And one of those is almost always about finances. Sound familiar? How about finally making this year the year you really take the steps to own your future?
For many women these days, life may not be quite what we had envisioned it would be at this age and the financial future seems a bit bleak. Time keeps forging on and we can't seem to keep up and boy do I get it! For many years, I felt like I was always behind the financial eight ball, always scrambling but never really getting ahead. 
But I learned it doesn't have to be that way and there is help out there to get you on the path you have been striving for. You can own your future, starting right now. You are not alone!
While I've done quite a bit over the past few years to build a little safety net, I still have a way to go in really securing my financial future. And I'm not afraid to ask for help, which is why I've set up some time before the holidays to meet with a Prudential financial professional so that she and I can put a strategy in motion to help make 2018 the year that I tick this big to-do item off my list!
I totally get why it's so hard for us ladies to lay our money issues out on the table. Women have taken on new roles and responsibilities in so many areas of their lives. But when it comes to taking charge of their finances, statistics show that women are still falling behind.
Prudential has been researching the financial challenges women face for several years. The Financial Experience study tracks women's outlook towards financial planning. Women do care about financial security (their most important goal is having enough money to maintain their lifestyle through retirement). Prudential has learned that many women don't care for the financial services jargon and they feel time-starved and cash-strapped. So even though they take care of day-to-day budgeting, they leave out some of the important pieces of long-term financial planning such as insurance and saving for retirement.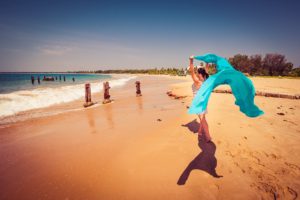 Well, why is that?
There are four main challenges that women face that are impacting their finances. One is the wage and income gap. It's no secret that women don't earn as much as men. The average woman working full-time earns 79% of the income earned by her male counterpart.1 This makes is hard to make ends meet, let alone save.
Then there is the investment gap. Women don't invest to the same degree as men for several reasons.2 Women's discomfort with investing comes at a high cost. They are apt to delay investing, invest more in lower risk, lower return investments and are more likely to run out of money in retirement. We need to learn how to decrease the fear in investing in order to build the wealth we deserve.
We've known for years that women are living longer but we're also living alone. In fact, 5-6 years is the approximate number by which women outlive men.3 That's quite a good chunk of time to be on your own at an advanced age and not have the security of a dual income.
And lastly, the time gap. Women may feel they do not have enough time for financial planning what with all we already have to juggle. On average, women in the U.S. spend 28 hours per week on household chores – 65 percent more than the average for men.4 However, we need to learn to prioritize money planning.
These challenges, combined with behavioral inhibitors, mean that many women are unprepared for their financial future. The key behaviors that are holding women back are lower engagement, procrastination, impulse control and an optimism bias.
That's why Prudential wants to help women educate themselves about these issues, so that they prepare and protect themselves. Prudential aims to empower women with financial solutions so they can be confident they are making the right decisions for themselves and their families.
Prudential believes that women should AND can take control of their finances.  Their goal is to help raise awareness and start a dialogue that will cause a ripple effect and change women's financial lives for the better, starting now!
That's why I am so excited for my upcoming meeting with a Prudential financial professional to get next year off on the right foot! 2018 is definitely my year to get my financial house in even clearer order!
Together we will help women feel more confident and comfortable with their finances so they will be empowered to #OwnMyFuture! Be sure to visit http://smarturl.it/pruform to seek a Prudential financial professional to help you get started on your journey.
Happy Holidays and by golly, let's have a happy and prosperous new year!!
Sources:
1.Source: U.S. Census Bureau, Historical Income Tables Table P-40: Women's Earnings as a Percentage of Men's Earnings by Race and Hispanic Origin, 2016
2.Source: http://fortune.com/2016/05/11/sallie-krawcheck-ellevest-launch;
3.Source: Prudential Retirement analysis; National Center for Health Statistics, Health, United States, 2015: With Special Feature on Racial and Ethnic Health Disparities. Hyattsville, MD. 2016
4.Source: Organisation for Economic Cooperation and Development, October 2016, 
http://stats.oecd.org/index.aspx?queryid=547579.