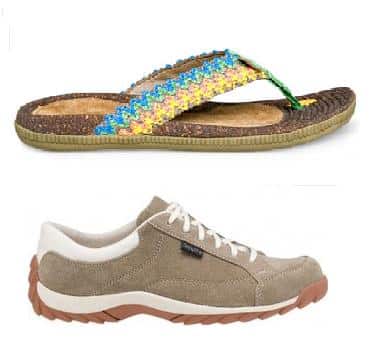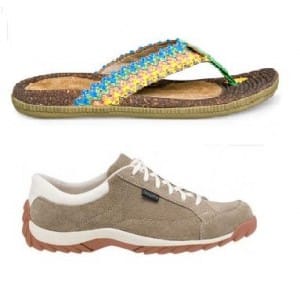 Summer is just a few weeks away. For fashion lovers, the season change means it's time to pull out the maxi dresses, free-flowing skirts, shorts, crop tops, sleeveless shirts, and brightly-colored accessories. Now, all you need are the perfect shoes to pair with your favorite summer outfits. The only problem is that most summer shoe trends are stylish but inconvenient for your busy lifestyle. 
When you're a woman on the go, you need comfortable and supportive footwear that will get you through the day without causing pain and discomfort. Luckily, summer shoe designs have evolved to give women comfortable yet stylish options. Below are some summer shoe trends perfect for women always on the go. 
Platform Sandals
Sandals are convenient during the summer months. Their open design helps reduce sweaty feet from the heat and humidity. They're also great for showing off your freshly manicured toes. While strappy high-heel sandals and rubber or plastic flip-flops are trendy, they'll leave your feet and back in pain if you're on your feet too long. 
Platform sandals offer a better solution. They're just as chic as they are practical. You can find these shoes in various styles, colors, and patterns to complement your summer attire. The thick platform soles provide cushion and arch support. Whether you prefer an ankle strap for extra comfort, a slide, or a flip-flop, you'll have no problem walking or standing for long periods. 
The Espadrille
This summer shoe style may be decades old, but it remains a top pick for women that want fashionable yet comfortable footwear. Espadrilles are sandals with soles made from rubber or foam wrapped in braided grass. The upper part of the espadrille is typically canvas; however, newer summer selections include options like leather, faux leather, and suede. 
Espadrilles are comfortable and come in various styles and colors (including eco-friendly options) to complement any summer ensemble. You can throw them on with a sundress, A-line free-flowing skirt and crop top, or a pair of shorts and a t-shirt. 
Summer Loafers
Loafers are a great slip-on flat shoe option to have in your wardrobe. They're versatile, comfortable, and will give you the support you need to get through the day. While you can find loafers for women made from various materials, you want to be careful about which ones you wear in warmer weather. 
Unless you want your feet to sweat, you must search for loafers made from breathable fabrics. Woven leather loafers are a popular choice. They're durable, and the woven design allows air to get to your feet to reduce or prevent sweating. 
Plimsoll Sneakers
There are days when you want to put on something laid-back and casual. Maybe you have errands to run, a park date with the kids, or plan to meet up with your friends for brunch. Whatever the case is, a pair of plimsoll sneakers are the perfect footwear to compliment your comfy summer attire. 
Women and men wear these low-top casual sneakers in the summer with no socks for a freeing experience. They pair well with skinny jeans, shorts, capris, sundresses, and skirts, so you look good no matter what you wear. Add an ankle bracelet for a bit of character, and you're ready to hit the road. 
Athletic Sneakers
Whether you're working out, hiking, walking long distances, or engaging in other outdoor activities and events, the right pair of athletic sneakers can make a world of difference. The shoe designs combine style and comfort and are made to withstand the most rigorous activities. 
While you may not want to wear a pair of athletic shoes with a sundress, they're great to pair with workout gear, jeans and a t-shirt, sweatsuits, or shorts and a tank top. You can find athletic sneakers in various colors and patterns to add a bit of personality to your activewear.
When you're a woman on the go, you need footwear that provides comfort and support all day long. As you browse summer shoe trends to add to your wardrobe, remember to keep factors like comfort, breathability, and support in mind. You'll be pleased to know that there are plenty of options to complement your fashion sense without compromising your comfort or well-being.