*This post is sponsored by BabbleBoxx
We are inching ever so close to summer swimsuit and shorts season, are you ready? Well, there's still time and with these fantastic goodies below, it will make squeezing in some easy health and fitness routines a cake walk!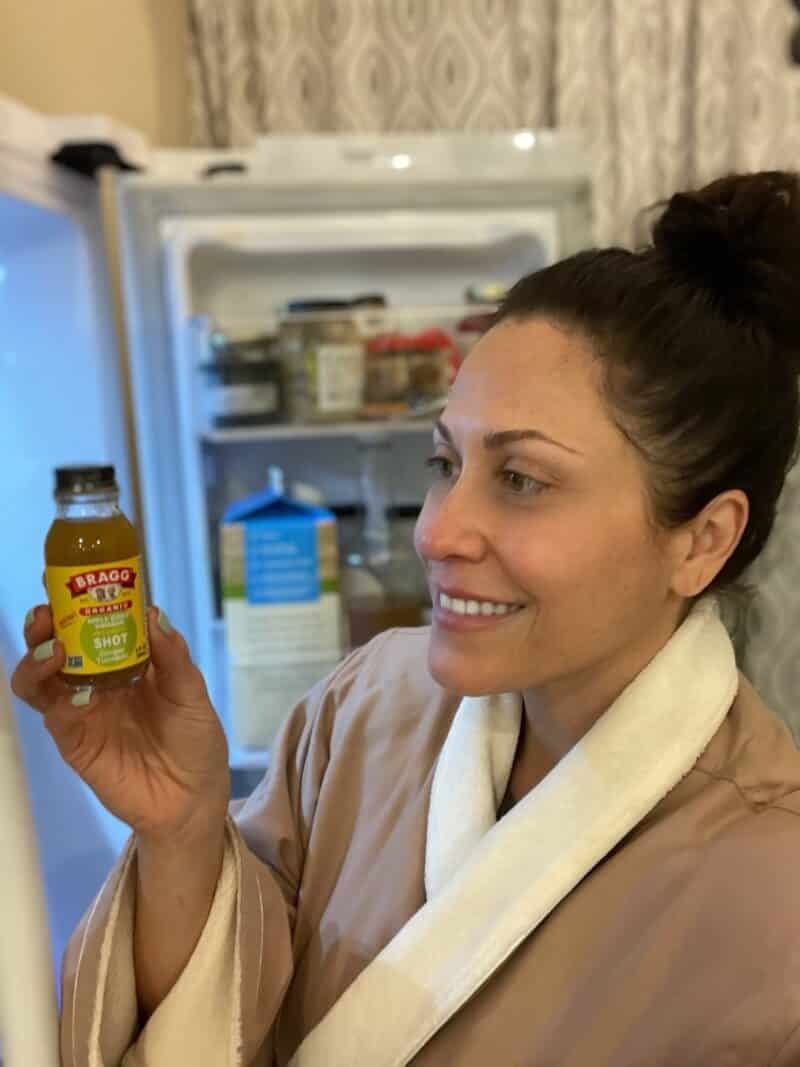 Apple Cider Vinegar Prebiotic Shots – Ginger Turmeric from Bragg
I'm a huge believer in the power of ACV and in fact, I start every morning with it! That's why I love these Apple Cider Vinegar Prebiotic Shots with Ginger and Turmeric by Bragg because you can enjoy your daily dose of wellness on the go.! Perfect for frequent travelers like me!
Each organic, ready-to-sip shot blends one tablespoon of our raw, unfiltered apple cider vinegar with honey and anti-inflammatory spices for an instant prebiotic boost for optimum gut health. Cleanse and rebalance with this ready-to-sip blast of raw, unfiltered apple cider vinegar, fresh ginger and anti-inflammatory turmeric. 
Get yours today and be sure to use code BRAGG20 on bragg.com to get 20% off your order!
Intensive Foot Repair and Multi-Purpose Nail Repair from Kerasal 
It's sandal season and that means your feet need to be in tip top shape. And it's ok if they aren't because Kerasal's Intensive Foot Repair and Multi-Purpose Nail Repair can come to rescue winter feet!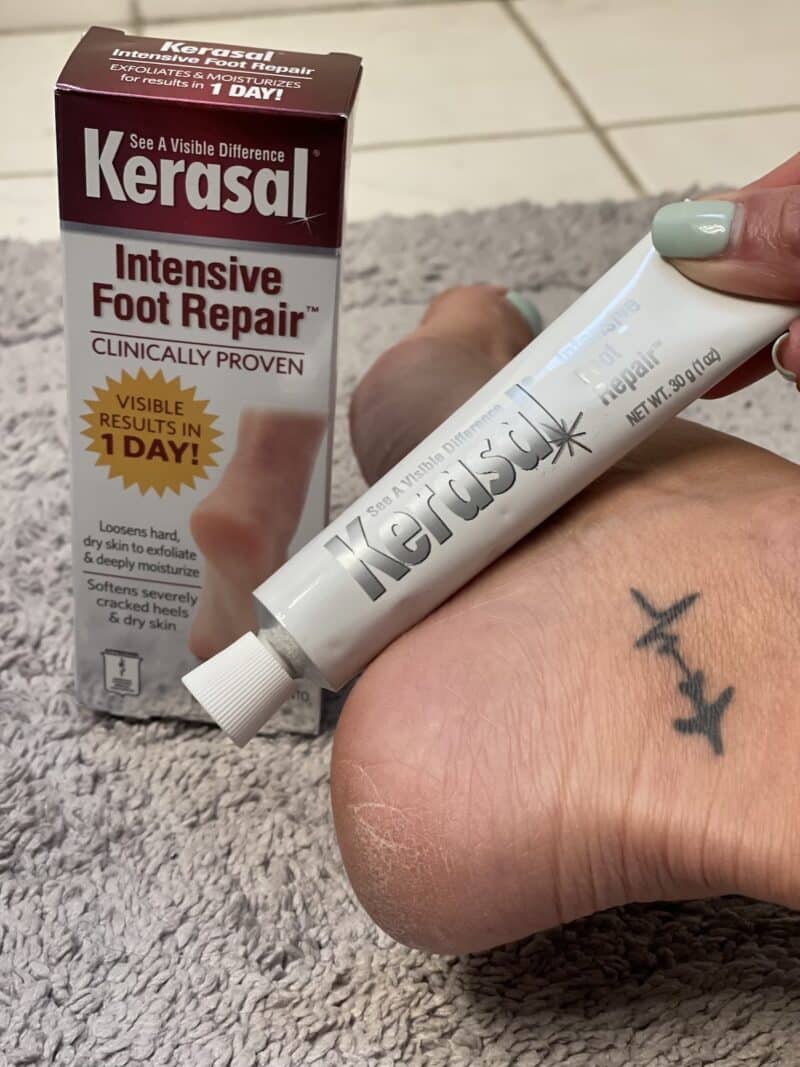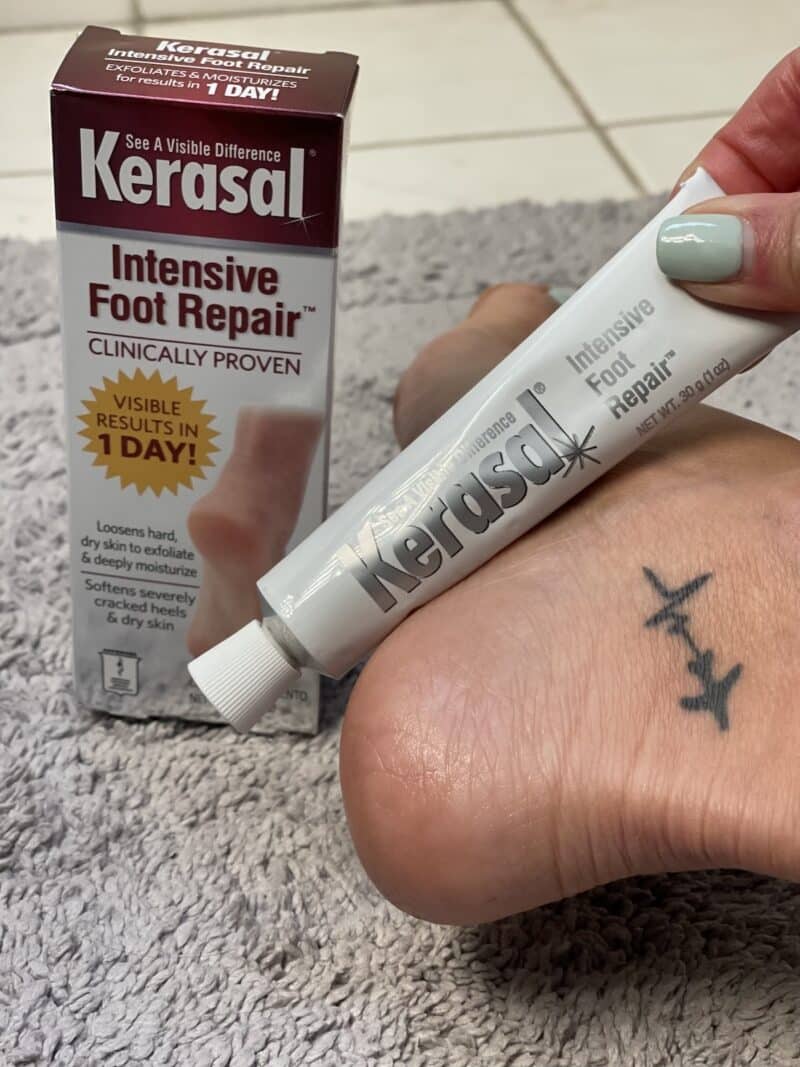 Kerasal Intensive Foot Repair –  This is an exfoliating moisturizer that loosens hard, dry skin and hydrates and moisturizes dry feet while exfoliating away dead skin and is clinically proven to show visible results in 1 Day or even overnight! Giving folks that "at home pedicure" feel and consumer are amazed at how Kerasal can truly make a difference. 
Kerasal Multi-Purpose Nail Repair: This is a solution to improve the appearance of nails damaged by a variety of conditions. Kerasal's #1 Dr. Recommended Brand patented formula helps improve nail appearance by reducing discoloration and thickness, smoothing the surface, and hydrating brittle nails. Its effective, clear formula penetrates the nail to restore a healthy appearance. Whether it is Nail Fungus damage, Nail Psoriasis, Aging Nails, or Gel Manicure Damaged Nails – look to Kerasal Multi-Purpose Nail Repair to see a visible difference in the appearance of your nails. 
Visible improvements can be seen after one week of application. Continue use for up to 3 to 6 months for full effect.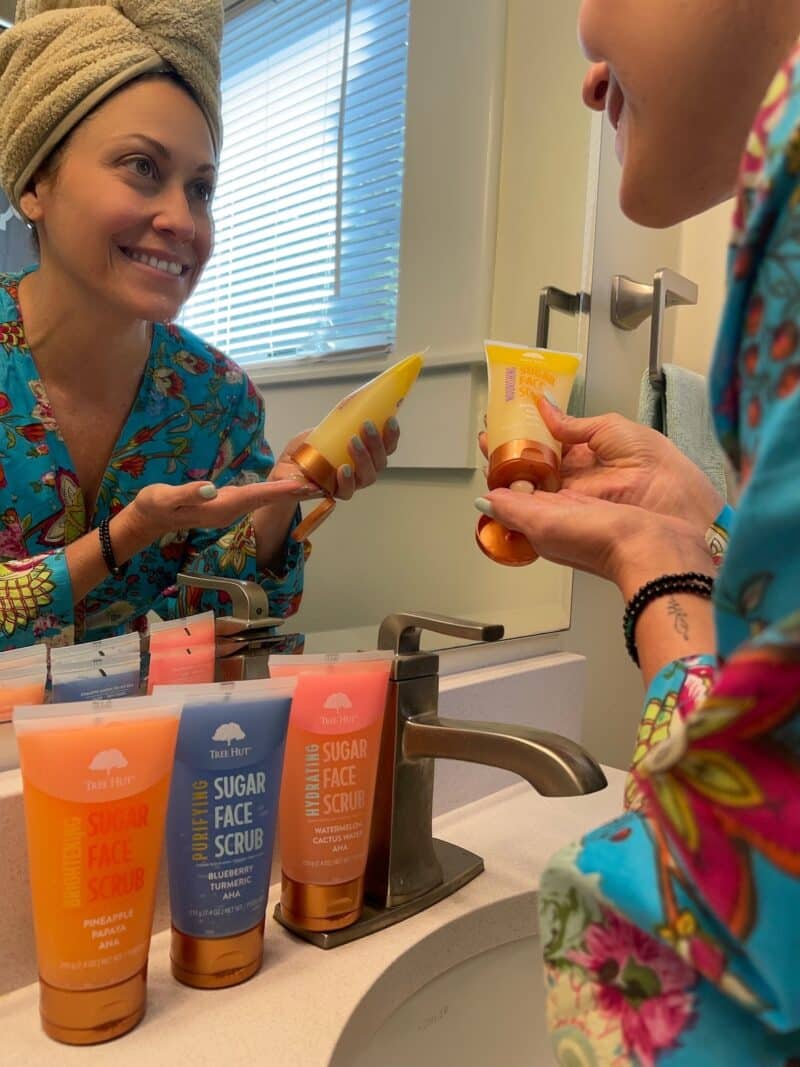 Sugar Face Scrubs from Tree Hut
It's time to put our best face forward and with Sugar Face Scrubs from Tree Hut, it's easier than ever!
Tree Hut's Sugar Face Scrubs are made with 100% natural exfoliants to gently, yet effectively buff away dry skin and impurities that can lead to a dull complexion.  The product's rich in texture, glycerin-based formula helps to replenish hydration as skin is exfoliated. Made with a natural sugar exfoliant, it gently and naturally buffs away patchy dry skin, flakes and debris to allow for a deep-down pore cleansing. The line is paraben and cruelty free, vegan, does not contain formaldehyde donors and is made in the USA.
The line features four different scents to help hydrate, brighten, purify and nourish skin: 
Hydrating Watermelon & Cactus Water Sugar Face Scrub 
Watermelon: Known as a natural humectant that helps prevent moisture loss and it provides gentle, yet effective, exfoliation. 
Cactus Water: Contains electrolytes and antioxidants to help promote hydration. 
Alpha Hydroxy Acid (AHA): Helps to reveal a fresher looking, tone and texture.
Brightening Pineapple & Papaya Face Scrub 
Papaya: Contains natural enzymes like papain, to help rid dulling, dead skin.
Pineapple: Features skin loving Vitamin C, known to help brighten and even skin tone appearance. 
Alpha Hydroxy Acid (AHA): Helps to reveal a fresher looking, tone and texture.
Purifying Blueberry & Turmeric Face Scrub 
Blueberry: Contains Vitamins A & E to help keep skin smooth and soft while also sealing in moisture. 
Turmeric: Helps to naturally calm, purify and tone problematic skin. 
Alpha Hydroxy Acid (AHA): Helps to reveal a fresher looking, tone and texture.
Nourishing Banana & Oat Face Scrub 
Banana: Contains Vitamin A to help restore moisture and nourish dehydrated skin; it also helps to balance skin. 
Oat: Known to calm and soothe skin. 
Alpha Hydroxy Acid (AHA): Helps to reveal a fresher looking, tone and texture.
Get your fresh face on today!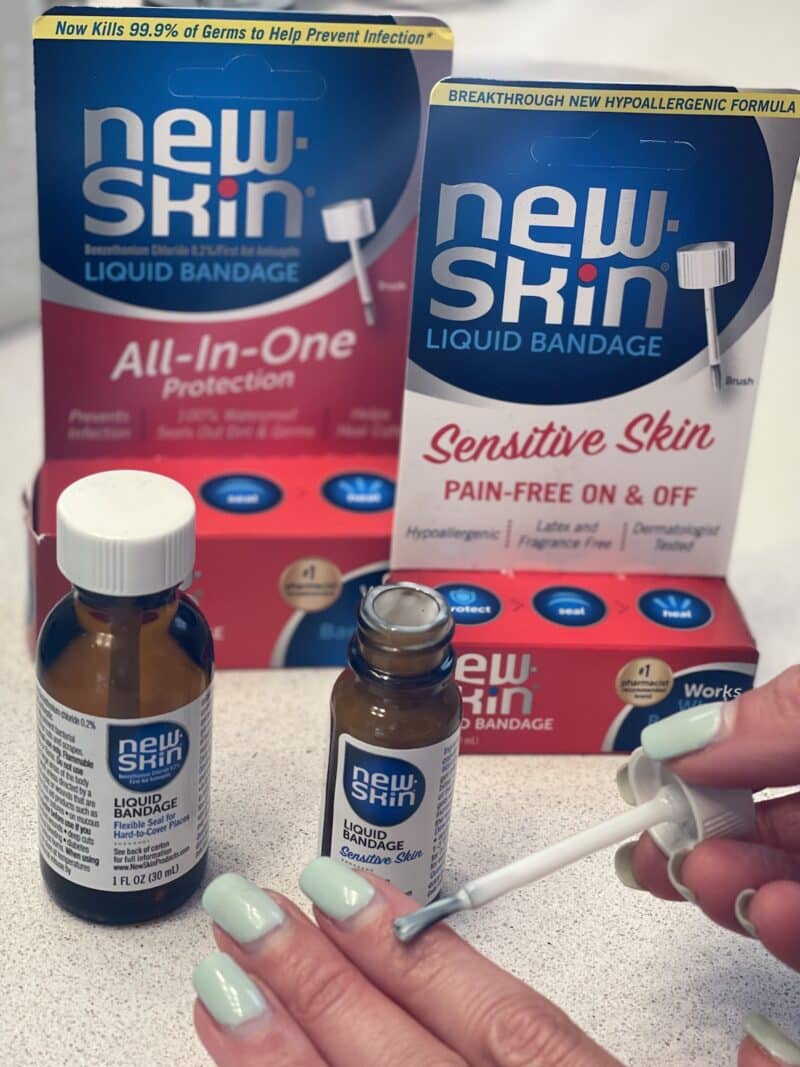 All-In-One and Sensitive Skin Liquid Bandage from New Skin
It's that time of year when we get outside to enjoy some sun and adventure. But sometimes, adventure comes with a few kicks, cuts and scratches. But instead of those pesky bandages that end up having to be changed every few hours or fall off in the water, how about something better? Like New Skin's All-in-One and Sensitive Skin Liquid Bandage!
Unlike adhesive bandages, New Skin's liquid format offers all in one protection; prevents infection; seals out water, dirt & 99% of germs and helps heal cuts because it works where bandages can not. Providing a flexible seal to work even in the hardest to cover places it's also waterproof, so it won't fall off. 
The new Sensitive: New formulation, 1st and only hypoallergenic liquid bandage is great as sensitive skin increases with aging, medications or diabetes and traditional bandages cause irritation, discomfort and redness. no sticky bandage equals pain free application & removal.
The Botanicals: First and Only Liquid Bandage Enriched with Natural Ingredients is perfect for consumers seeking more natural solutions. It's drug free, sting free and alcohol free. Not to mention waste free with 50 fewer bandages into landfill and enriched with aloe and chamomile for better healing.
I hope these products make your spring healthy and beauty routine a snap!