*This is a sponsored post written by me on behalf of Ricola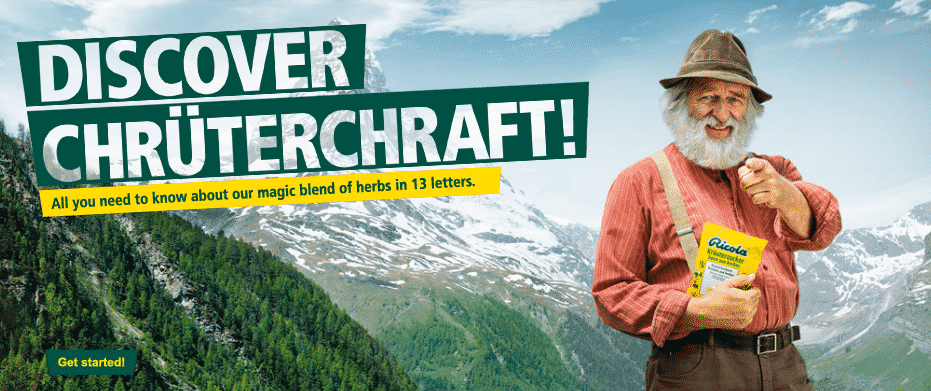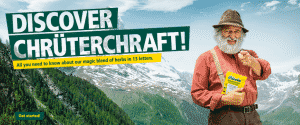 Cold and flu season is here! And that means sore throats, coughing
and all around discomfort.
Many of you are most likely familiar with the Ricola brand,
but did you know how awesome they are?
They are an all natural product made from a variety of healing herbs
and contain non-gmo products.
Whole most other cough drops contain nothing but lab created
chemicals, Ricola's uniquely effective and delicious drops contain Chruterchraft!
What is Chruterchraft, you ask?
It's a magic blend of herbs but be sure to check out this fun video explaining
what it is and exploring the fun, healthy and soothing world of Ricola!
More than 80 years ago, Emil Richterich discovered that creating the perfect blend of the earth's best herbs can ultimately
result in an effective and great tasting cough drop. With a proprietary blend of 10 cultivated Swiss mountain herbs
still used today, Ricola has helped millions find relief from cough and sore throat. All Ricola products are created using
naturally cultivated farming methods and contain no pesticides, herbicides, artificial colorings or flavorings.And Ricola wants to share their delicious #SwissHerbs products with you this season!
One lucky winner will receive a Ricola Soothing Relief Kit and a $100 Gift Card
to start the new year off fresh!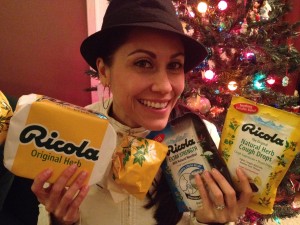 How to enter our Ricola Giveaway:
Leave a comment telling us why you want to win the fair trade baking goodies!
Be sure to leave your email address so that we may contact the winner.
Please like us on Facebook
Please Follow us on Twitter
Share this contest with at least 1 other person using hashtag #SwissHerbs
Winners will be chosen on January 2nd, by random.org.
Deadline for Entering is 11:59 PM PST January 1st.
Good luck!!
xoxo
**We do not share your email with anyone nor do we add you to our mailing list
*This is a sponsored post written by me on behalf of Ricola