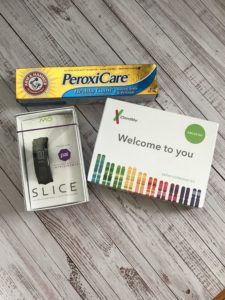 *This post is sponsored by BabbleBoxx.com on behalf of Single Edition Media.
I love discovering new products for a happier, healthier life and my friends at BabbleBoxx.com helped me discover some super fun stuff to help you be a better you!. I was stoked to get 23andMe, Arm & hammer Toothpaste and the Mio Slice Activity Tracker. Let's get started!
23andMe
I am an ancestry and family history junkie so 23andMe is such a treat! Find out where your DNA comes from around the world. Your DNA can tell you where your ancestors lived more than 500 years ago. See a percentage breakdown by region, including eastern Asia, Sub-Saharan Africa, Europe and more. they look at 31 populations worldwide with their Ancestry Kit, and will continue to refine your results as our database grows.
Learn about your ancestral origins and see your  ancestry timeline – traced through the generations. Discover when different ancestries were introduced into your DNA, learn how many generations ago you had an ancestor that was descended from a single population or ethnicity, see where your ancestors lived 500+ years ago and see how each of your biological parents contributed to your Ancestry Composition (feature available when connected with one genotyped parent).
Ok, so how does it work? It's easy! Provide your saliva sample from home. Mail it back to the lab in the same kit it came in- the postage is prepaid.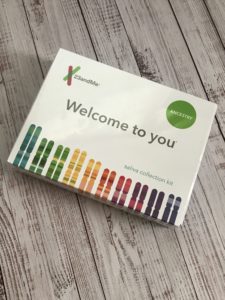 Ready to try 23andMe for yourself? Click here for more info and $20 off through 5/14!
Arm & Hammer Toothpaste
Dental health is a huge part of overall health. Help maintain healthy gums with Arm & Hammer Peroxicare toothpaste! With the gentle power of Baking Soda, Arm & Hammer Peroxicare toothpaste cleans deep between teeth and along the gum line to help maintain healthy gums!
A&H helps maintain healthy gums by cleaning deep between teeth and along the gum line with the gentle power of Baking Soda in Arm & Hammer Peroxicare toothpaste. It's the only toothpaste you can feel working!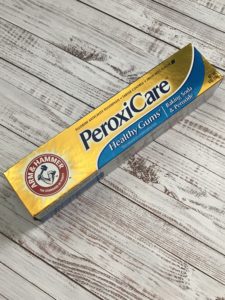 Mio SLICE Heart Rate + Activity Tracker. Featuring PAI.
Wearables that track your health and activity are huge these days and the Mio SLICE is awesome! PAI is a scientifically-validated metric based on heart rate that tells you how much activity you need to live a longer, healthier life.* The ideal goal is to maintain a PAI score of 100 or more over a rolling 7 days, and you can do this with all types of activity, even those that don't involve steps like biking, rowing and fitness classes.
The Mio SLICE Personal Activity Intelligence(PAI), your personal score for optimal health, shows you the following:
Continuous All Day Heart Rate Monitoring, 24/7
Tracks steps, distance, calories burned
Resting heart rate, sleep tracking and analysis
Smartphone notifications
Water resistant up to 30 meters/100 feet
PAI is calculated based on age, gender, resting heart rate and maximum heart rate.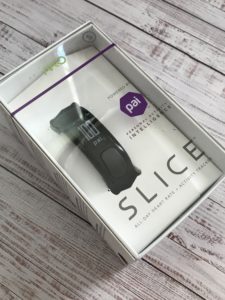 Mio PAI is supported on: iPhone 5S and above, running iOS 9 or above & Android phones running Android OS 5.0 or above. Get started with the Mio SLICE Getting Started Guide and learn how to pair SLICE to your phone (make sure your phone's Bluetooth is on), it's easy! All you need to do is download the PAI 2.0 App from Apple App Store or Google Play Store, set up your PAI account with an email and password and then complete your personal profile: Name, Height, Weight, & Max Heart Rate (resting heart rate taken and updated in the app when you wear your SLICE to bed.)
I hope you love these products as much as I do! Here's to a better you!