One of the latest celebs to go vegan is singer Ne-Yo, who recently announced his animal-free journey via Twitter.
It seems the singer wanted to set a meaningful New Year's resolution and going vegan was the way to do it. However, at first he didn't seem too pleased with it, "What's everybody's New Year's resolution? I'm gonna try to go Vegan. Discipline test. NOT looking forward to it. Wish me luck!!"
Later, he reached out to his Twitter followers for quick vegan snack and recipe ideas. It looks like he first went vegan for discipline reasons, but quickly saw there's so much more to the plant-based diet, "Went vegan for the new year mainly just to test my discipline but after reading up on animal cruelty and what not, much more meaning to it."
He seems to be enjoying the lifestyle, especially the faux burgers, "#VeganLife. Today I had a hamburger that wasn't a hamburger. Tasted like one, looked like one but ALL VEGAN. I WAS AMAZED!! So far so good.."
It's great to see Ne-Yo's enthusiasm and efforts for veganism. The best of luck to him on this great culinary adventure!
Written by  Allyson Koerner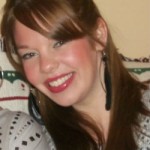 About the Author
Allyson Koerner is a graduate from Emerson College where she obtained her Master's in Print & Multimedia journalism. Currently writing "good gossip" for Eco News Network, Ecorazzi and now The Healthy Voyager, she is just a small town girl trying to make it in the journalism world.