The National Parks of the United States are celebrating a birthday this year and you're invited to celebrate with them! Our country is absolutely beautiful and the National Park Service helps keep that beauty in tact for us as well as for future generations. From the famed and majestic Yosemite National Park to smaller parks that are home to one monument, this year we celebrate 100 years of preserving our history and our land to enjoy for generations to come.
Be it summer or winter, traveling to and exploring national parks are always a wonderful way to vacation, even if just for a day. And there is something for everyone! Families, backpackers, adventure seekers, meditators, history buffs, the National Parks Service is conserving our most precious national treasures from historic sites to our gorgeous, untouched landscape.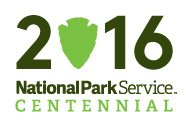 In fact,On August 25, 2016, the National Park Service turns 100! The Centennial will celebrate the achievements of the past 100 years, but it is really about the future. It's about kicking off a second century of stewardship for America's national parks and for communities across the nation.  Most importantly, it's about inviting you to join us.
The National Park Service and National Park Foundation are working closely with partners and stakeholders across the country to ensure that the Centennial is more than a birthday. They want people everywhere to embrace the opportunities to explore, learn, be inspired or simply have fun in their 407 national parks, as well as understand how the National Park Service's community-based recreation, conservation, and historic preservation programs positively impact their own communities.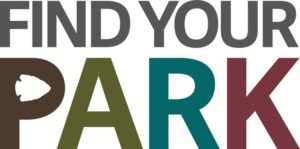 In celebration of the upcoming National Park Service Centennial, the National Park Foundation and the National Park Service kicked off the Find Your Park movement to inspire all people to connect with, enjoy, and support America's national parks. They invite those who already know and love the parks and also the next generation of visitors, supporters, and advocates to join the movement at FindYourPark.com and by using #FindYourPark on social media. The park service is very excited for you to be a part of their second century of stewardship!
So while there is still plenty of summer and fall travel ahead, get out there and find your park today and enjoy all the beauty our incredible country has to offer!