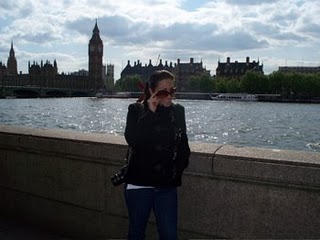 This cosmopolitan capital has so much to offer, but on one trip it is impossible to see and do it all. Add work into the mix and you will find yourself with even less time on your hands. However, there are ways to successfully mix business and pleasure while you are in London. Continue reading for our top tips.
Plan Ahead
If you have a list of London-based attractions that you hope to visit or experience, it is best to prioritize. Which locations are ones you would feel disappointed to miss? These are your must-see venues. Plot them on a map and see how central they are. If you are a history enthusiast, the Tower of London should be on your list, though only if you have a free day as there is so much to see. For the Harry Potter fans out there, the Warner Brothers studio tour is fascinating, but located just outside of London in Watford. Platform 9 ¾ can be found at King's Cross Station and a superb photo opportunity. Alternatively, royal enthusiasts should pop Buckingham Palace on their London bucket lists. It is easy to reach on the tube and stunning to see.
Choose Your Accommodation Wisely
The next step would be to see if you can find suitable accommodation close to any of these places. If so, choose one of those and even if you have a day jam-packed with meetings, you can still pay a visit on your way back to your hotel. However, if the company for whom you work decides that they will only cover the cost of a cheaper, less central place to stay, you will need to plan your routes carefully both for business and pleasure.
Book Your Transport
If you are traveling to London from elsewhere in the United Kingdom, it is worth noting that transport costs can be considerably lower if you book in advance. If you are staying outside of London, commuting each day is something worth thinking about. In that case, you may also wish to investigate the idea of using luggage storage in London. It is always a struggle making your way around the heaving streets of London, so taking the pressure off a little bit by safely storing your bags somewhere else could make your visit a lot easier.
Food and Drink
When you are going out for food or drink, whether it is during the day or in the evening, why not investigate eateries and bars close to some of the attractions you are hoping to visit? There is a wealth of places in London where you can get every type of cuisine you can think of. From Brick Lane's amazing curry houses to the charm of Chinatown's restaurants, there is something to appeal to everyone's tastes. 
Pack Appropriately
The weather in the UK is changeable. Therefore, you ought to pack a range of clothing. Layering is advised, plus you can easily change an outfit from business to social with one simple swop. Do not forget that the United Kingdom has different plug sockets to most other countries. In advance, it is advisable to buy plug converters to ensure you can use all of your appliances while you are visiting.