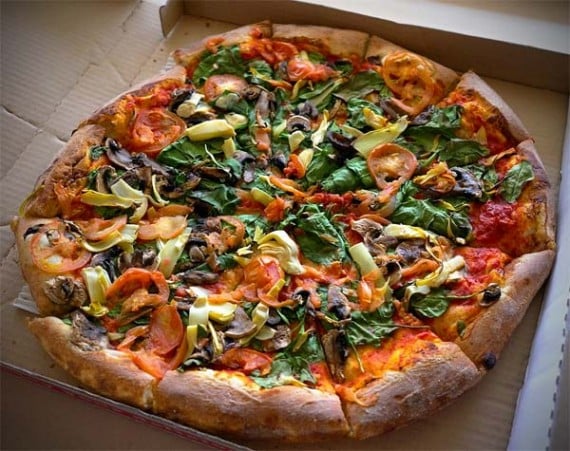 Manhattan is as busy a business district as it is a residential district. With commuters always on the go, you'd think that they no longer have time to dine and eat out, but that's hardly the case. The culture of eating out or staying at home to order to-go is part of the everyday life in New York. Finding the right places to dine in Upper West Side restaurants in NYC can bring your taste buds on an exciting tour of the town. From a light snack to a hearty meal, there are many places to go to if you've got the appetite to scour the street corners for them.
Cafes
In New York, you'll find it difficult not to be a morning person. Cafes are great places to chill and enjoy the mornings if you're waiting to start your day. Not only are they great places to rest when the sun is up, but they're also good for late nights. Having your daily dose of caffeine matched with a selection of pastries from cakes to crepes is sure to provide you enough sugar to last the busy day.
Food trucks
Food trucks can contain a mixed bag of breakfast delights and great mid-afternoon snacks. You can order your standard hot dogs which can range from merely on a bun to being dressed with sliced pickles and delicious dressing. You can also look forward to finding bagels on the sidewalk to pair up with your coffee to complete your late nights or early mornings. If you want to be a little bit more adventurous, you can try out the middle eastern cuisine such as gyros and falafels. There's food for the right occasion for everyone in New York.
Fast food franchises
Franchises are quick to populate the area with well-known brands such as Starbucks and McDonald's being fan-favorites for tourists and locals alike. If you're someone who's looking for a quick bite to eat, you won't miss seeing one of the hundreds of branded franchises littered across Manhattan. Not only are food franchises convenient, but they also fit a tight budget.
Family-owned restaurants
The great thing about New York City is that it's home to different individuals from various parts of the globe. New York is seen as a second home by immigrants and is a great way to show how diversity allows a city to learn more about itself by sharing what one has at the table. Some of them are looking to find a higher calling in being in America, or maybe they're just across the state from Chicago. Whichever the case, Manhattan has turned into a small microcosm of America, where different cultures collide and bring themselves together by learning from each other.
Family-owned restaurants bring with them the familiar feeling of home by taking it to the streets of New York. You won't see a lack of unique dishes served by owners hailing from the far reaches of the globe as they bring their signature dishes from back home.