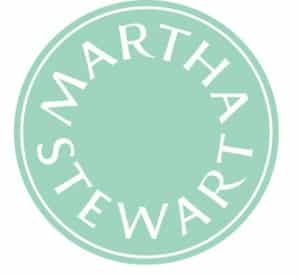 As a chef, I love cookware collections, kitchen gadgets and
foodie thingiemajigies.
Well, the Martha Stewart collection at Macy's is all a home cook
could dream of to stock their kitchens with.
The DIY queen has a wide variety of goodies for cooking, baking and all around
being in the kitchen.
I was sent a 6qt. round casserole enameled cast iron cooking pot
and I absolutely love it. Not only is it just so dang pretty
but I love cooking with hearty cast iron cookware.
It's healthier for you, cooks evenly and the size is perfect for big
family meals. The non-reactive enamel interior doesn't need to be seasoned,
it's great for slow cooking and also keep moisture in with it's
nifty condensation rings.
It's priced right and sexy looking and a must have for any lover of cooking!