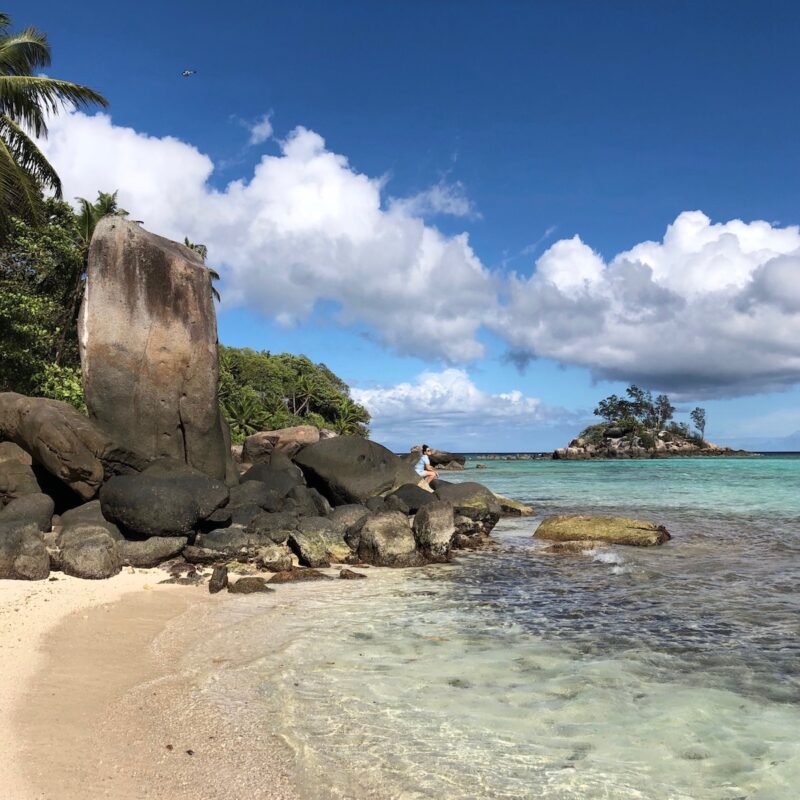 For as long as I can remember, I had been dying to visit The Seychelles. When I finally got the opportunity to go, I was over the moon and the trip did not disappoint as the Seychelles are so much more than beautiful boulder-lined beaches and crystalline waters. The island chain is a creole culture paradise with incredible, enterprising people; delicious food and a wide variety of things to do and learn outside the walls of their 5 star resorts. My coverage of the Seychelles, while still talking about where to stay and what to do, will also be highlighting the wonderful people that I met who are doing great things for their community as well as their country as a whole. But for today, I'm chatting where to stay and snack!
The main and most populated island is Mahe. The capital of the island nation is Victoria,where I spent a large chunk of time exploring before island hopping. One of the Seychelles' 115 granite and coral islands, Victoria is the republic's business and cultural hub. At its center sits the Victoria Clocktower, a national monument reminiscent of London's "Big Ben" that has kept ticking since 1903, unaffected by the modern glass and concrete development around it.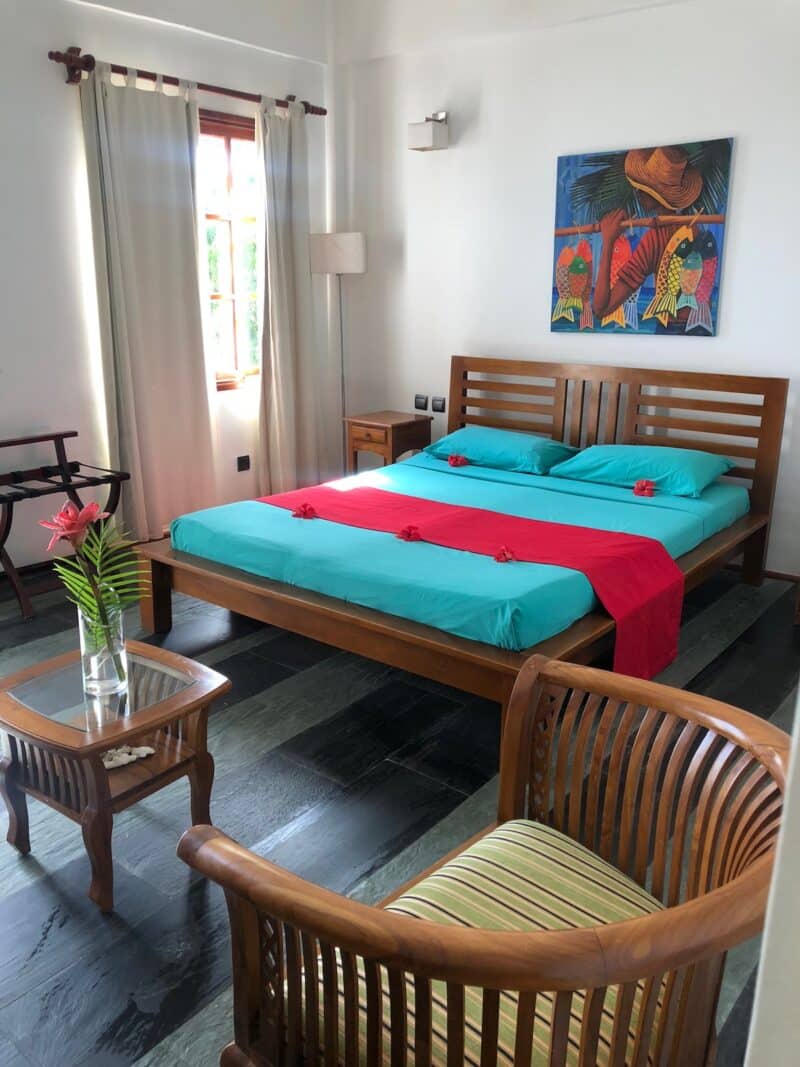 The city is home to a wonderful market, town square with lots of restaurants and shopping yet just outside the city limits, visitors get to see what The Seychelles are all about.
During my time on Mahe, I had the wonderful opportunity of staying at the Hilltop Boutique hotel. A woman, family run hotel, this hotel makes visitors feel as though they are doing a family home stay. While boasting lovely accommodations, the real charm at Hilltop is the service and feeling of being welcomed into a Seychellois home. Proprietor, owner, mother and business woman, she and her staff leave no stone unturned. From the comfortable rooms to the delicious, home cooked breakfasts, guests feel like family at Hilltop!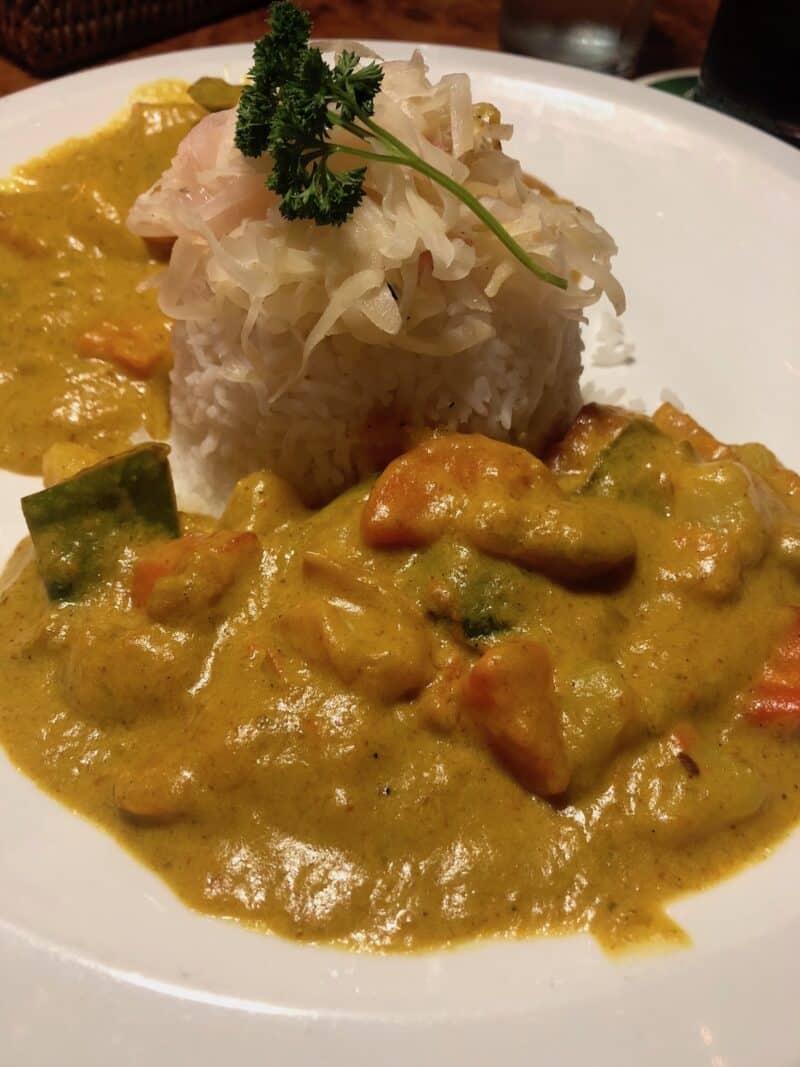 Plus, just a shirt 2 minute walk down the hill, guests can dine at Marie Antoinette. One of the best places on Mahé to enjoy authentic and delicious Seychellois comfort food prepared in the traditional way using local organic ingredients. This coupled with the warm, relaxed atmosphere and reasonably priced dishes have made it one of the most famous restaurants on the island with Seychellois, tourists and visiting dignitaries.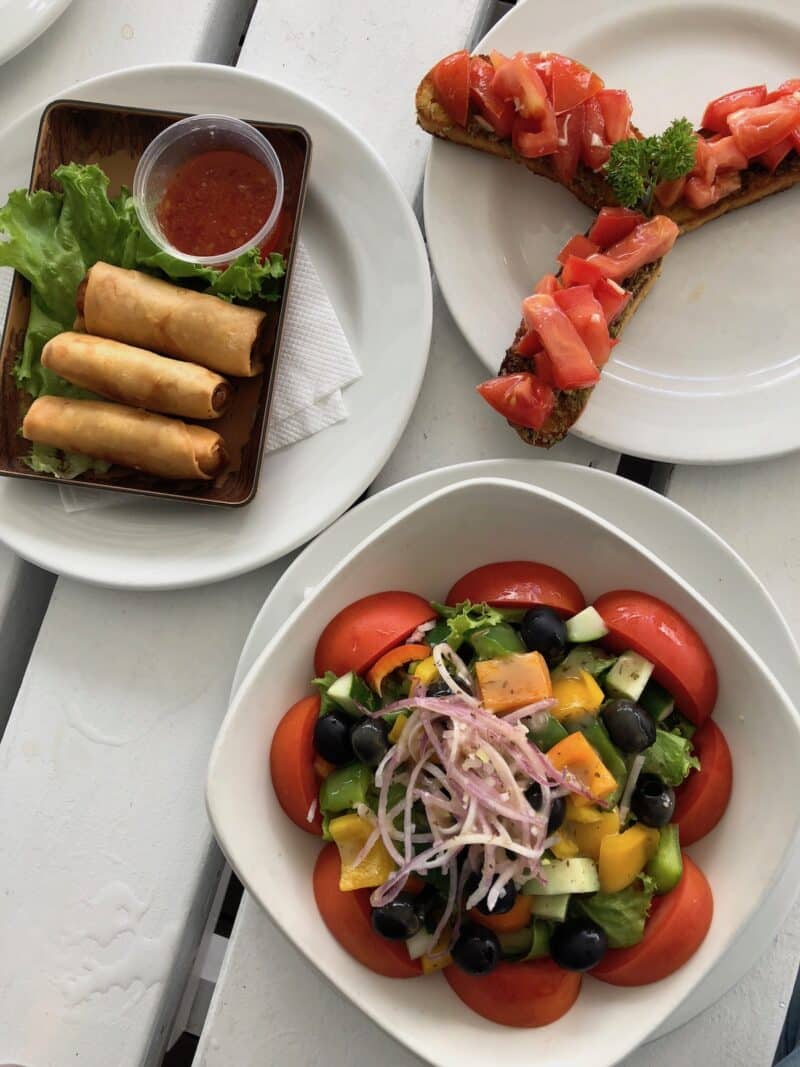 For those looking for some more international options, head over to Eden Island. A new development, Eden Island is home to a marina, lovely hotels and a wide variety of places to drink and dine. Some of the few places where I had several meals and snacks on EI were:
Chatterbox Cafe – A lovely, hip cafe offering delicious coffee drinks, smoothies, sandwiches, salads and desserts in a trendy setting
Bravo – Serving up international fair, this marina front eatery is a great place for a meal and/or a drink
Maharaja's – Really great Indian food, always a plus for vegans!
Tamassa Lounge and Bar – I partied here and had a blast, haha!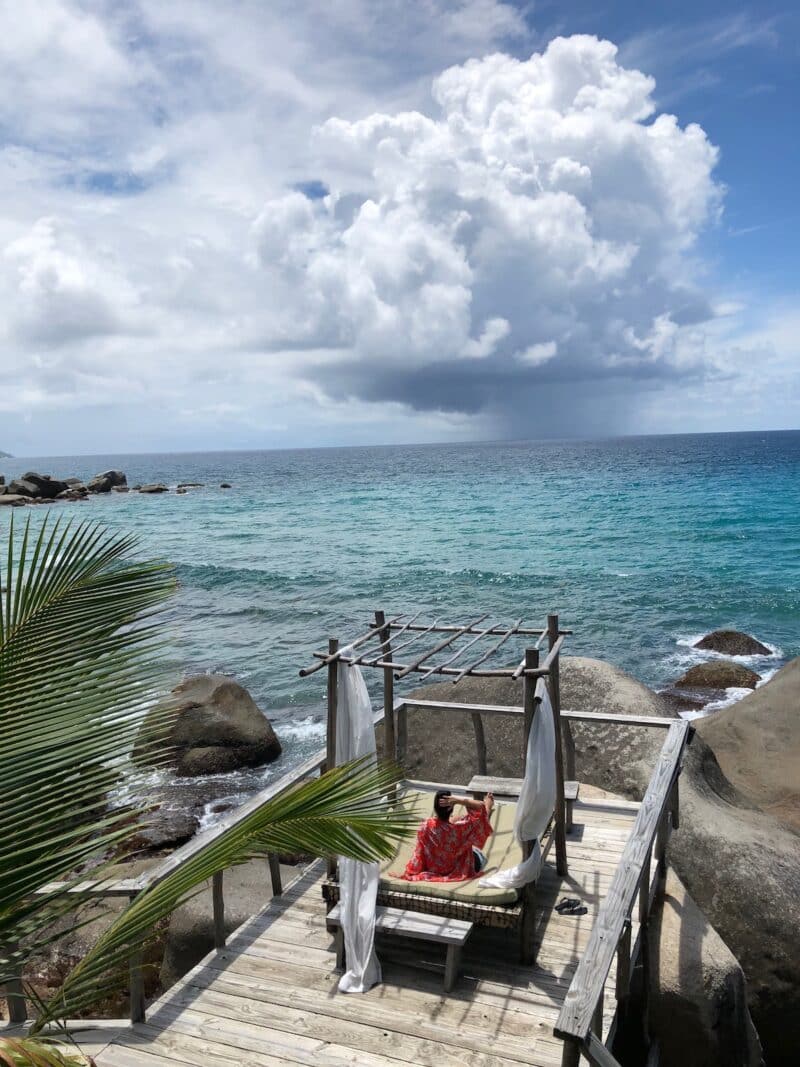 One of the most picturesque places to stop in for a meal is Rock Pool Restaurant. We spent hours there eating, drinking and enjoying the gorgeous views. Part of a very rustic and instagrammy boutique beach hotel, the restaurant is perched on top of iconic boulders where people can pop down to the beach for some epic photo opps after a tasty meal.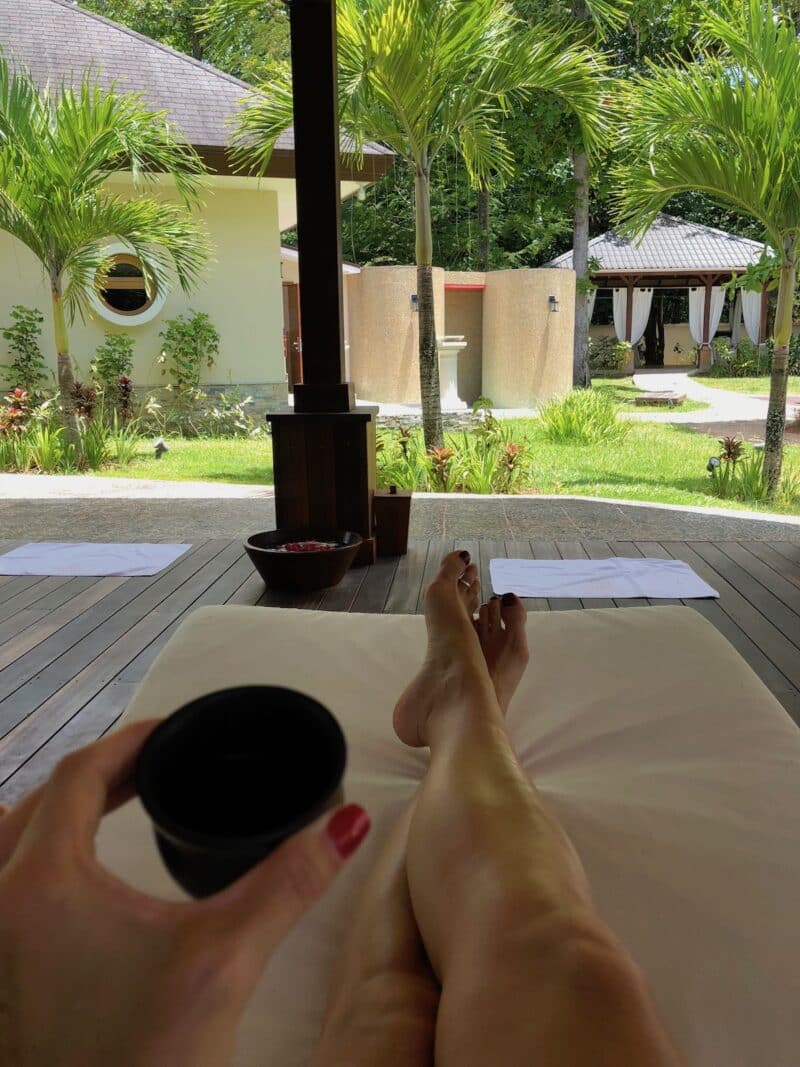 I hopped over to the other side of the island for a wonderful spa treatment and meal over at the Savoy Resort & Spa in Beau Vallon. A lovely beachfront resort on the popular beach side of the island, the hotel is located steps from the beach where on weekends, many vendors set up food and artisan gift stands as well as live music. I had a great signature massage, a light meal with beach view then took a dip in the ocean. Pure bliss!
Wait! That's not all! I have so much more to share with you on The Seychelles! Stay tuned!
*Special thanks to Seychelles Tourism for the incredible trip and experience!