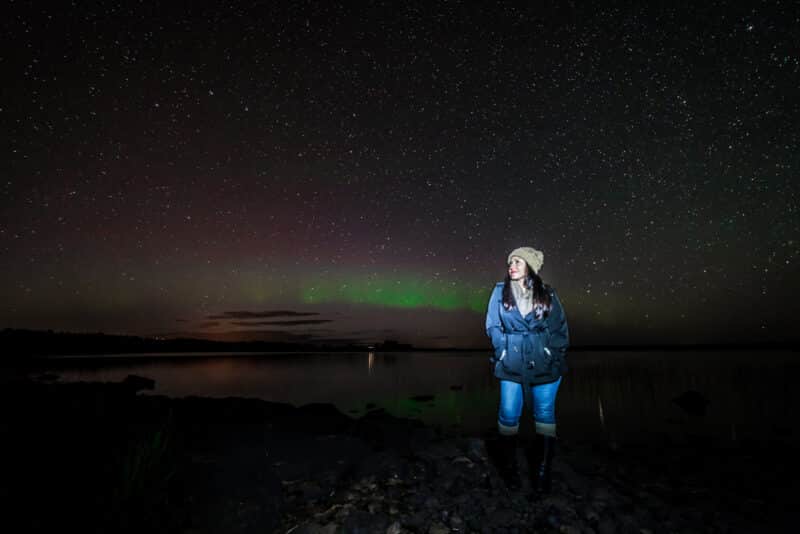 Whenever a new year rolls round, most of us will be making resolutions and a good proportion of those will be relating to health and fitness. Whether it's wanting to lose weight, plans to run a marathon or just an improvement to general diet and nutrition, many of us will be making a commitment at the start of 2020 and setting some health-related goals we'd like to achieve for the new year. But have you thought about the longer-term health implications of your lifestyle? So many of us focus on the short-term – losing weight for a wedding, fitting back into a favorite pair of jeans, but there are a range of things you should also consider than might have more far-reaching benefits than an improved relationship with the scales. Read on to find out the ways in which you can improve your overall health in the New Year.
Oral Health
You only get one set of teeth! Well, OK, two. But the first set drop out and then the second set are a keeper which have to last for your whole life, so it's worth putting provisions in place to look after them. Poor dental hygiene causes gum disease and cavities which, in turn, have been linked to heart disease, diabetes and even cancer. The World Health Organization tells us that studies estimate oral diseases affect 3.5 billion people worldwide, and that almost 100% of adults have a dental cavity. With this in mind, it's vital that you invest some time and energy into looking after your teeth.
–          Brush and floss on a daily basis. We all know it, so how come only seven out of ten American adults brush their teeth the recommended amount of twice daily? There are apps which can serve as reminders or distractions if you find brushing your teeth difficult or uncomfortable and your dentist will be able to recommend methods of flossing and different types you can use if you find this difficult.
–          Find a good family dental office is absolutely key to looking after your oral hygiene. Your dentist is like your doctor – you don't just have to stick with the same one if you aren't happy. Different dentists will have different techniques and manners, so if you don't get on with one, don't give up. Equally, if you've had a bad experience (which many of us do and is what contributes to a decrease in dentistry appointments) then it can be off-putting. Your dentist is a person too and it's their job to listen to your worries and concerns before any procedure, as it would be your doctor's responsibility to hear your health problems. If you aren't being listened to, change practice and find a dentist who gives you confidence with their procedures.
Diets and Nutrition
There are plenty of fad diets available, some good some bad, which will see the pounds drop off you and your clothes get looser. However, it's not necessarily about weight-loss in the long-term. Filling your body with chemical milkshakes, soups and protein powders can prove to be just a short-term fix. Many of us who diet put the weight back on as soon as we come off the food restrictions, demonstrating that it isn't a sustainable way to maintain a slimmer figure. Instead of going 'on a diet' think about working out 'your diet.' 
Everyone is different and so what makes one person lose weight won't work for someone else. We knew that already. But what's more important than losing weight is finding a diet that will sustain your long-term health. An example of this are the recent studies into oily fish and it's benefits to those with a family history of Alzheimer's. There are no guarantees, but studies currently underway look positive. Do some research into the foods that will best support your body and health needs and think about ways in which you can incorporate them into your diet. If you're struggling, it might be beneficial to book an appointment with a nutritionist. They will look at your medical and family history and put a dietary plan in place that will support your body through the years to come.
Keep Moving
While one of your goals for the new year already might be to get fit or stay active, it's worth bearing in mind the long-term impact some exercises might have. Running, for example, puts strain on your knees and ankles and can result in knee surgery. If you are prone to arthritis, or osteoporosis, then it might be time to think about adopting a gentler, less impactful sport. Of course, we aren't saying that you should give up something you love and if it's having a positive health benefit for you and if there's an outside chance you could be prone to brittle bones, but if you're taking up a new sport and think you could be at risk then a lower impact cardio could be the answer. 
Alternately, you can always turn to a professional for help. Most gyms have personal trainers available and they can give you a routine to work on by yourself in just one session. For example, if you want to lose weight but are conscious abut your knees, a spin class could be a better alternative for you than running.
The benefits of yoga as you age can't be underestimated. Free YouTube channels such as the 'Find What Feels Good' yoga videos provide a lot of different videos and cater for all abilities. Yoga will help with flexibility, posture, joint mobility and mindfulness, benefiting you in a multitude of different ways all at the same time.
Staying healthy and looking after yourself is important – that goes without saying. But try considering the choices you are making and what they will do for your long-term health when planning your New Year's resolutions. A short-term fix is always appealing, but if you put healthy practices and resolutions in place now than you just might find yourself staying active and healthy over the years to come.