*This post is sponsored by BabbleBoxx.com.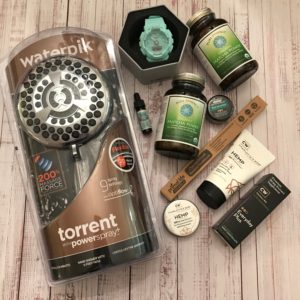 It's a new year, clean slate, another chance to be the you you have always wanted to be! Most folks resolve to be healthier in the new year but struggle by the time February rolls around. Well, perhaps a little help is needed to stay on track!
That's why I am highlighting these awesome products that will help you be lean, clean and green in 2018!
Waterpik: PowerPulse Massage Shower Head + YAT 963 Chrome PowerSpray + Hand Held Shower Head
Who doesn't crave a luxurious hotel or spa like shower experience? Well, with the easy to install Waterpik PowerPulse Massage Shower Head, you'll feel like you're in a 5 star hotel without the price tag!
With 9 settings and up to 2X the massage force of other shower heads, Waterpik maximizes water flow and produces more spray force. Also in a hand held variety, Waterpik is luxury in your own bathroom!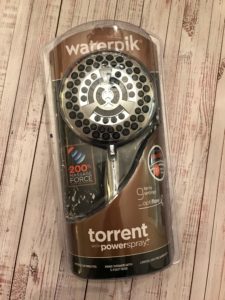 CW Hemp: Hemp infused oil, cream and balm
Hemp oil is all the rage and rightfully so what with all of its incredible benefits! I absolutely fell in lo0ve with the way CW Hemp infused cream and balm made my skin and lips feel and you will too!
Everyday Plus in MCT hemp extract oil in Mint Chocolate Flavor contains beneficial botanicals to help support skin health and is also non-GMO, preservative free, gluten free, cruelty free and packaged in BPA-free containers. Talk about benefits to you as well as mother earth!
Want to try some for yourself? Use the CW Hemp unique discount code for 10%: BABBOXHNQ55ZOA1L4E   – 1 PER CUSTOMER (Not valid on Bulk Products) Expires 2/15/17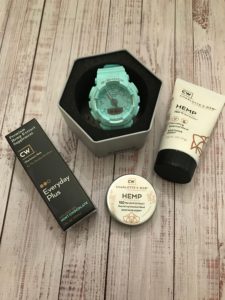 Casio: G-Shock S Series Step Tracker (GMAS130)
Fitting in fitness can be difficult. Work, kids, meetings, after school activities and so on can really cut into any time we may have to squeeze in a work out. But with the G-Shock Series Tracker, you can count every step you take toward your daily fitness goals!
Equipped with G-SHOCK's absolute toughness, the S Series GMAS130 features an automatic step counter display, 200M water resistance, and shock resistance – making it tough enough for any of your day's events.
So no matter what life throws at you, G-SHOCK will help you stay on track and fit!
The Synergy Company: Organic Matcha Power
Matcha is a rare but the most beneficial form of Japanese green tea that supports energy, focus & lifelong vitality. However many folks know about but don't exactly know how to use it. Outside of grabbing a matcha latte, this green powder may be intimidating to try out out home.
Well, The Synergy Company's organic matcha is easy to use in your home made smoothies, lattes or on its own. Just add it in and gain the benefits of cell protection, healthy heart function, healthy cholesterol and blood sugar balance, memory support, and healthy weight management.
Primal Life Organics: All Natural Peppermint Toothpowder and a Charcoal Ion Toothbrush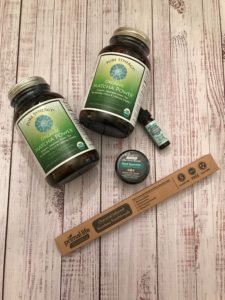 Your pearly whites have more to do with your overall health than you may think. What you use on your teeth is just as important as what you put in your mouth, conventional toothpastes can actually do more harm than good.
That's why Primal Life Organics peppermint toothpowder and charcoal ion toothbrush are the best option for a clean and healthy new year! An all-natural, best selling Toothpowder filled with natural nutrients to help remineralize, detoxify, whiten and strengthen teeth. Along with their super cool charcoal infused toothbrush that binds to and remove stains, your mouth will shine brighter than the Times Square ball on NYE!
Get a set of your own with a 20% discount when using code PLOBOXX217 on their website!
So, be sure to round up these goodies and get 2018 started off on the right foot! Happy New Year!