* This is a compensated campaign in collaboration with Poise and Acorn Influence.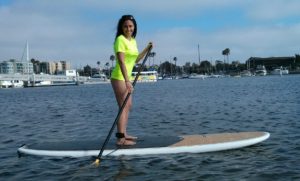 It's almost summer time! Yay! That means lots of outdoor activities, both land and sea, in swimsuits and activewear. Lots of expelling of energy, laughter and fun and for us ladies, sometimes that means a tiny little leak every now and again. Yep, it's happens to us all, no matter what age, a little leakage happens once in awhile. And I'm sure we can agree that it's not a welcomed thing when going on a nice summer nature walk, miles from the closest bathroom or toilet tissue!
It's annoying, uncomfortable and embarrassing but you're not alone. Some may have the occasional leak with a cough, sneeze,laugh or light jog while others, perhaps after baby, may have more regular mishaps. But guess what? There is a way to prevent those pesky accidents and you can do it without medication!
My friends at Poise have the best product around to live leak free, naturally! Instead of bulky pads or diapers, the Poise Impressa tampon like supports, help prevent that pesky pee from escaping! It's a great way to go on with your life without the fear of wetting yourself every time you sneeze, laugh, move or even breath without the discomfort of a bulky liquid absorber. Get back to living without the fear of an accident because Poise stops leaks before they happen!
Ok, so how does it work. Well,  you to start with size 1 and if you experience leaks, move on to Size 2 and then Size 3 if needed. Designed for the temporary management of Stress Urinary Incontinence (SUI) in women, Impressa Bladder Supports are a non-absorbent, removable product that helps stop bladder leaks before they happen. Available over the counter, Impressa Bladder Supports are inserted into the vagina like a tampon to gently lift and give support to the urethra. This added support to the urethra helps prevent urine from leaking.
Impressa Bladder Supports are the first over-the-counter internal product in the U.S. cleared by the FDA for the temporary management of Stress Urinary Incontinence (SUI). Designed to reduce or stop urine leakage in women with SUI, Impressa comes in three different sizes to adapt to your unique internal shape. Once you find the right size for you with the Impressa Sizing Kit, your leaks may decrease or even stop. Of course, results will be different for every woman, as Impressa can reduce leakage in some, stop leakage in others and may not work for some.
Ok, but what are they made of, you ask? They aren't like tampons as they are non-absorbent. The Impressa Bladder Support core is made from flexible, medical-grade silicone, surrounded with a soft, non-absorbent polypropylene covering to help make insertion and removal easy. Each bladder support comes in a smooth plastic applicator and has a polyester and rayon string.
So now you get to enjoy summer and do all those adventurous things you've always wanted to do without worrying about your lady leaks! Go get 'em girls!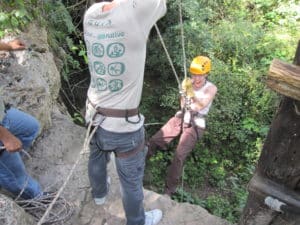 For more info as well as how to find your perfect size, where to get a sizing kit and more, be sure to check out the Poise Impressa FAQ page. Available at Walmart! #TryImpressa