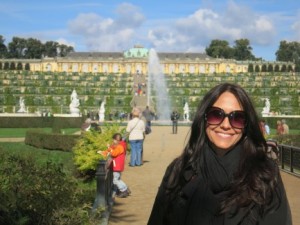 Travelling around mainland Europe is truly a magnificent experience, home to an abundance of different cultures, beautiful capital cities and a variety of delicious cuisines.
It's so wonderful in fact that travelling around Europe often comes at a premium, so before you take out some unsecured loans to cover the cost, as these are meant for financial emergencies only, there are some forms of travel you can use while on a budget.
People will often choose to use the Inter-Rail in belief that it's the most affordable choice; however we've done some digging and found certain evidence that would suggest otherwise. Join me as I explore whether inter-railing in Europe really is the cheapest option.
Inter-Railing
The Inter-rail is a sophisticated transport network that consists of over 40,000 different destinations in 30 separate countries across Europe and you can purchase a variety of passes which lets you use said methods of transport.
The most comprehensive is the Inter-rail Pass which is a train ticket that allows you to travel on almost all trains in Europe. With it, you get access to 37 railway and ferry companies.
The price of these standard passes begin at £190, however you can purchase an Inter-rail one country pass which reduces the standardised fee to £47.
Coaches
Coaches serve as a great alternative to the inter-rail, and are on occasion more cost effective than the well-trodden method of travelling by train, especially when it comes to companies such as German brand FlixBus. 
With routes spanning 20 countries and countless cities within continental Europe, you can take advantage of cheap coach travel throughout the continent for the very reasonable price of just £11.
Each of the coaches come complete with Wi-Fi, several electrical outlets and comfortable seating, so you can travel in luxury as you chart Europe's must visit spots. 
Budget Airlines
Budget airlines are the cheapest form of travel when you're hoping to complete long-haul trips to Europe. Plus with there being so much competition within the prolific industry, you can often benefit from affordable fares pretty much all year round.
RyanAir, the most famous budget airline, for example currently has one way flights to Barcelona Reus for as little as £7.82 listed on their website.
There are a variety of price comparison apps you can make use of to find the best possible priced flights, including Skyscanner, Kiwi, Kayak and Hipmunk. 
Hitchhiking
The classic and perhaps the best form of budget travelling, hitchhiking is a way to travel throughout Europe without incurring any costs at all. Much safer than you might think, provided that you trust your instinct and use common sense, your trip should go off without a hitch, pardon the pun!
What's more, you can make use of modern technology to make hitching even smoother. Gone are the days where you'd stand along a road with a ragged sign with your desired destination scribbled upon it, you can now take advantage of multiple hitching apps. 
Drivers willing to host hitchers can reply to advertisements left on the apps and websites by travellers hoping for a free ride.
We hope that this guide has given you an idea of the affordable travel options available in Europe other than the Inter-rail, whichever one you choose, let us know how you get on. Happy travels!