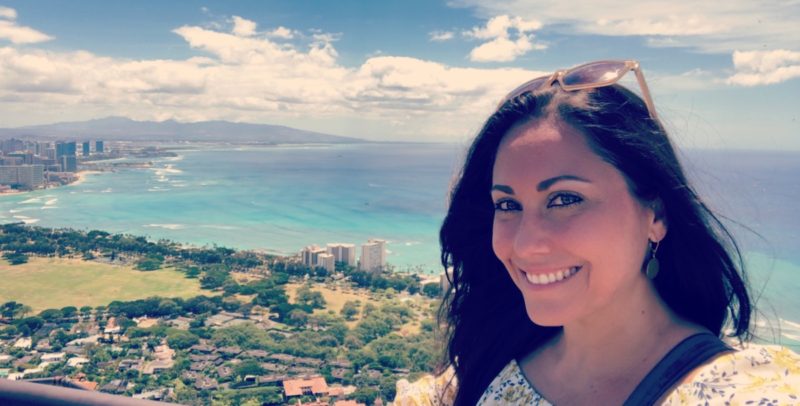 When you adopt a vegan lifestyle, you have to pay close attention to what you eat to ensure you're getting the right balance of nutrients so that your body has what it needs. While being a vegan is good for your overall health, it can sometimes be difficult to get certain vitamins, so you need to eat a balanced diet and take supplements. However, when you're on the road, this can be trickier. Here are some tips for traveling and staying on track with your vegan lifestyle.
Pick vegan-friendly destinations
Being vegan shouldn't limit the places where you can travel, but if you're going away for long periods, it may be easier to spend time in places that are vegan-friendly. Look for countries with the highest rates of veganism, such as Israel, Austria, Germany, and Ireland. Remember that you're more likely to find vegan-friendly restaurants in big cities, so if you travel in more rural areas, you may find it harder to eat out.
Stay in self-catering accommodation
If you're going to be traveling somewhere where there aren't many restaurant options, then it makes sense to stay somewhere with access to a kitchen so you can make your own food. Luckily, there are about six million Airbnb listings worldwide, many of which have catering facilities, as well as hostels and apartments. You can even find homestays in some countries with vegan families who'll cook you delicious meals during your trip. Go to local markets to pick up fruit, vegetables, and other staples, and have a go at some exotic cuisine.
Pack some supplements
Many vegans take supplements to ensure they get a balanced diet, and on myprotein.com you can buy bulk vitamins which are ideal for when you take longer trips. B12, vitamin D, calcium and iron are all useful when you're on a vegan diet. Even if you don't currently take supplements because your diet is well-balanced, it can be more challenging to eat well when you're on a long trip, so it's worth considering.
Learn about the local cuisine
When you look at locals' favorite dishes, you may see a lot of meat and animal products on the list, but dig a little deeper and you'll often find dishes that are accidentally vegan or things that can be tweaked a little to suit your dietary needs. Go to places like Thailand or China, and while the locals may love meat, they'll often offer tofu and other alternatives. If you're really stuck, load up on some vegetable side dishes and rice or grab a smoothie to fill up.
Take a few store cupboard staples
It's worth taking a few food items with you so you can eat a balanced diet when you're away. While it's usually easy to get fresh fruit and vegetables when you're away, it's less easy to get non-dairy alternatives to milk, cheese, and butter. You may want to take some powdered plant milk with you or other long-life products that will fit in your suitcase such as a jar of peanut butter.
It makes sense to pack snacks too. Some packs of nuts and protein bars will keep you going if you've had to skip lunch because nothing was suitable. While you can't live on this kind of food for long, it'll get you through frustrating times.
Plan your meals when you can
If you're going to be staying in a village in the middle of nowhere, then you might not be able to find information about restaurants online, but most towns and cities can now be found on Zomato, TripAdvisor, Yelp and other listing sites. You can then narrow down the options to find vegan-friendly places and check out their menus online. This will help you narrow down your options in advance, so you don't end up just eating a plate of fries or bread because there's nothing else.
Travel with other vegans
Traveling alone or in a group where you're the only vegan can be tough. It means that you often feel you're inconveniencing people and you may end up eating unhealthily just to be polite. If possible, travel with a like-minded vegan, as you can both do your research on the places available, and you don't have to feel guilty about taking them to vegan restaurants. It also means you can share the cooking if you self-cater.
Ask friends and family to ship you supplies
If you're staying in a hostel or apartment, you can usually receive mail, so if you're stuck somewhere without vegan alternatives, then your friends and family may be able to send you a care package. Some sites such as Amazon even send items around the world, so you can get your favorites while you're on the road.
Take care of yourself in general
Traveling is a tiring business for anyone, so make sure you listen to your body and try not to overdo it; falling ill will only ruin your travel plans. Get plenty of sleep, hydrate, and get some daily exercise such as yoga in addition to the walking you'll no doubt be doing. Many people who backpack or take adventurous trips find that they get burnt out, which means they can't always do everything they've planned, so go at a pace that suits you. If you're finding yourself particularly tired, then it could be a lack of B12, so take supplements or look for natural sources such as cereals.
Being vegan can make traveling more of a challenge, especially if you want to stay healthy and well on an extended trip. Many vegans eat whatever they can find, which can mean settling for carb-heavy meals and few nutrients, that's why it's important to plan and find ways to make things work around your dietary requirements. Luckily, the world is becoming a more vegan-friendly place, and even countries that previously wouldn't have known what a vegan was are now offering some limited menu options, so you can eat a balanced diet.