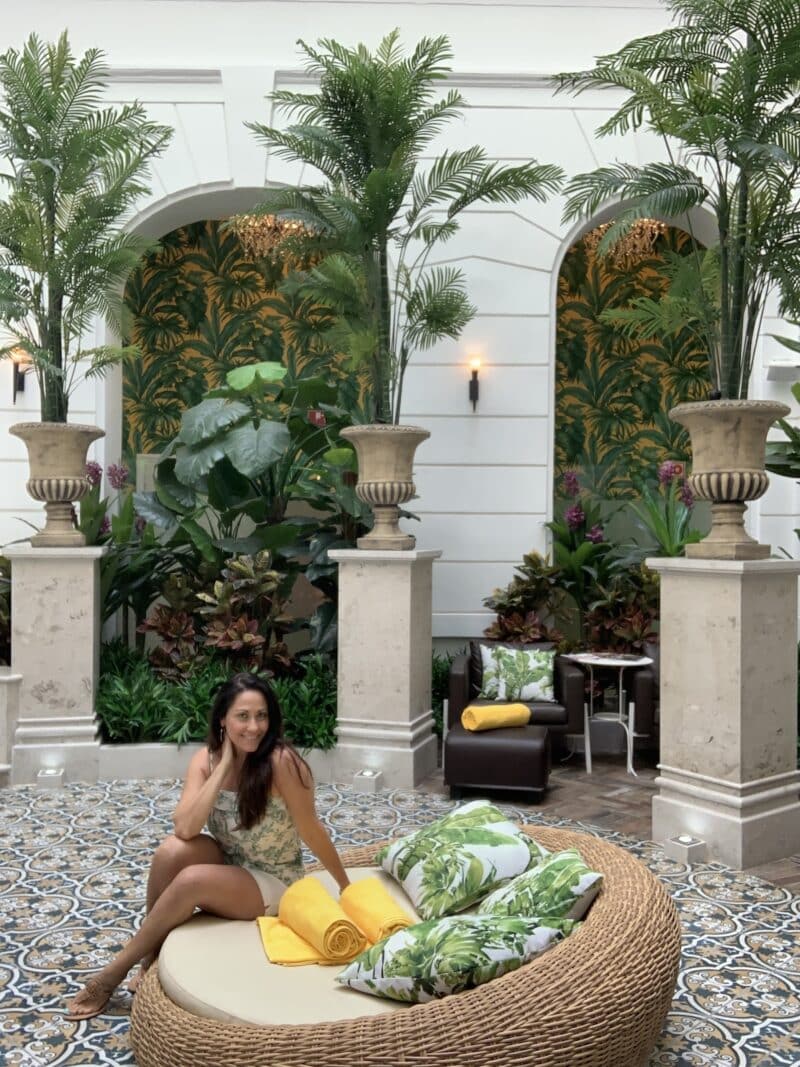 Going on a vacation is undoubtedly one of the best things you can do to get rid of stress and spend quality time with your loved ones.
It's also a great way to explore new places and meet new people for you to have a fulfilled life. However, what most vacationers fail to do is to choose the right hotel or place where they'll stay.
Vacationers are usually so consumed on where they'll go or the food they'll eat, that they forget to also place importance on the place where they'll rest.
Having a good night's sleep is crucial especially if you're on vacation because this recharges you through the night and makes you enjoy your vacation more. This is why you must choose the right hotel.
But how?
Location
The first thing you need to do is to know the location of the hotel. Know its exact location by using Google Maps. Then check the reviews.
If you want a beach resort, then you should make sure the hotel is really near the beach. Plan out the areas where you'll spend the most time and book yourself in that area. It's also smart to stay in a place that's just within walking distance from the area you are planning to visit.
Also think about the grocery stores, public transport, and dining areas, because they should also be near your hotel for maximum convenience.
Hotel Room
The hotel room is the place where you'll spend most of your time resting and regaining back your energy from a day of vacationing and traveling. Learn first more about the specs of the room such as its size, bathroom, bed, view, air conditioning, and sanitation.
There should also be many amenities present such as a coffee maker, fridge, and even an iron board or bathtub.
Don't be deceived by the photos posted on the website of the hotel because there are times when they're not there or look different in reality. It's best to read customer reviews before booking in that hotel.
Amenities
Always consider the amenities of the hotel you want to be booked in. It might seem nice to go to a cheap hotel, but most of the time, hotels like these don't have many amenities, which might end up costing you more.
The amenities you must consider are room service, free WiFi, swimming pool, gym, lift, free parking, airport shuttle, and luggage storage. Put in mind that the hotel you'll choose should be as close to your home as possible, in a sense that you are comfortable and feel at home.
You can check out the blog called guyabouthome to know what the elements of a cozy home are, so you can take note of these when choosing a hotel.
Hotel Rating
Hotel rating is another thing you should always consider when choosing a hotel. But don't be easily deceived with these as numerous hotels say they are five-star even though they're just like three-star hotels.
Meanwhile, there are three-star hotels that look four-star or even five-star ones. It's best to know their ranking from another website with which they aren't connected. These ratings are based on the reviews done by the guests.
Free Meals
Free meals are also a consideration that you should make when choosing a hotel. Most of the time, these come in as free breakfast. These are great things to have because you are assured that you have instant access to food at the start of the day.
This also means that you don't have to worry about going out early in the morning just to eat. It's all about convenience when you're considering free meals. Free meals, or free breakfast, usually come in with eggs, hotdogs, bacon, rice, and hot coffee or hot choco.
Accessibility
The hotel must be accessible on your end. Specifically speaking, it should be near or can be easily reached by car from the airport or train station.
It's a big plus if the hotel offers a free shuttle to and from the airport. There should also be nearby public transport so you don't have to spend much money on taxis.
Security
Another thing that you should consider is the safety of the hotel. It's best if you choose a hotel that has 24/7 surveillance and has smoke and fire detectors.
It is also a big plus if there is an electrical enclosure system just like an Eabel enclosure, which is one of the best electric enclosure brands in the market, inside the hotel. Having one means that fire outbreaks as a result of electric wirings are very unlikely to happen.
You also don't have to worry about the risks of electrocution if you happen to stumble on some wirings because an enclosure system keeps them tucked inside safe and shock-resistant storage.
Furthermore, there should also be security guards outside and inside the hotel premises. Some hotels even go to great lengths to ensure utmost security by having a robotic arm to inspect the luggage of the guests entering the hotel.
These put security guard's lives away from the risks of potentially dealing with bombs or other explosives tucked inside the luggage of guests.
Conclusion
Take note of the things we've mentioned in this article and consider them for you to have the best vacation possible.
Remember that rest and a good night's sleep are very important for vacationers because it's where you gather up strength for another day of traveling and fun.
Also, remember to budget things out before you choose a hotel. It's nice to go for cheaper choices, but this usually compromises comfort and safety.
On the other hand, also don't go too overboard on overly expensive hotels. Weigh things out and you'll surely be staying in a hotel you want and need.