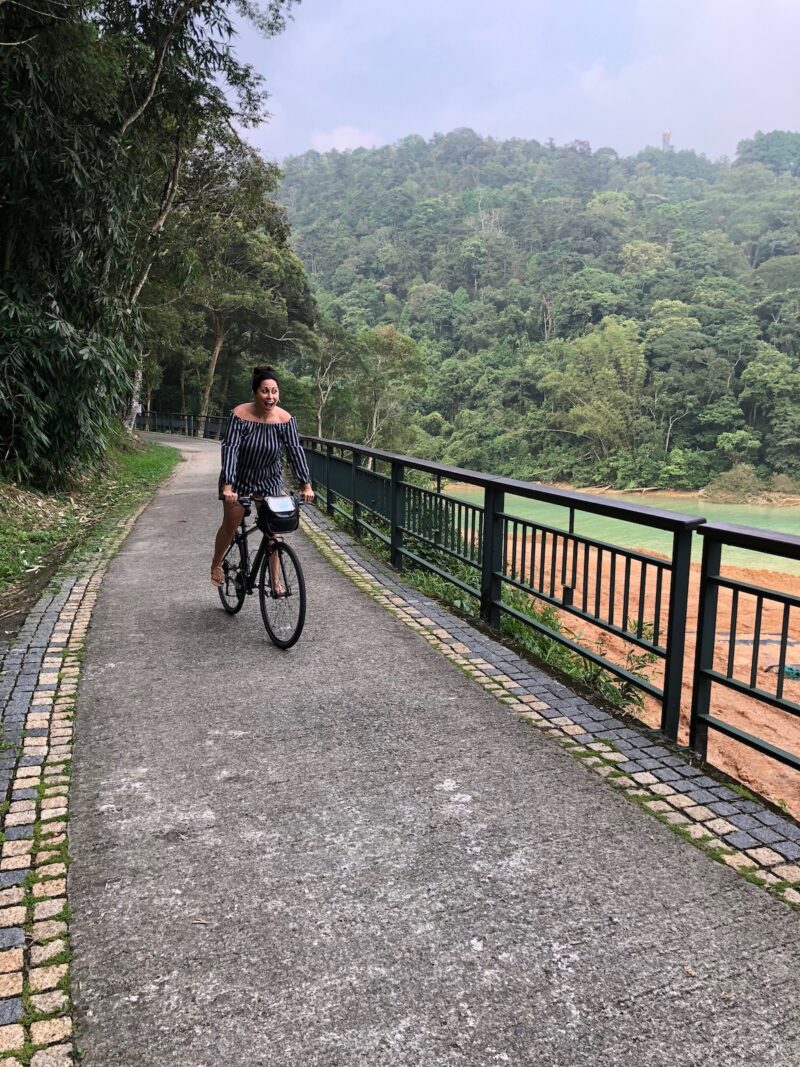 Unfortunately, bicycle accidents happen frequently on busy roads. With so many dangerous hazards surrounding you, it is important to stay vigilant. Over the years, the number of bike accidents in the US has declined. However, the number is slowly rising once again. Cyclists and motorists must understand what they can do to contribute to a decline. This guide is here to help and share some safety tips, from acquiring Velosurance to wearing protective equipment. 
Wear Protective Equipment
If there is one way to stay protected while cycling on busy roads, it is wearing the right gear. There is plenty of protective equipment out there which can keep you safe. For example, a helmet can be lifesaving. A US study has shown that 44% of cyclists are unlikely to die from an injury if they are wearing a helmet. So, although it may feel like an inconvenience at the time, it can save your life in the event of an accident. We would argue that wearing equipment like this is a small price to pay in exchange for your life. As well as helmets, there are other protective pieces of equipment that all cyclists should consider using. Gloves, reflective lights, mirrors, and ankle guards are all things to add to your list. 
Do Preventative Maintenance Checks 
Before cyclists embark on a long journey, they should always conduct some preventative maintenance checks. You never know if one of your tires has deflated or your chain has come loose. Failing to identify these issues early on – could lead to more significant problems further down the line. Simple steps like these can minimize your risk of an accident. So, it not only keeps you safe as a cyclist – but motorists and members of the public too. It can be useful to write a checklist of the things you need to look at before you use your bike. It can give you peace of mind that your bike is safe to ride. 
Get Insurance 
Some cyclists may be unaware they can get insured when on the roads. There is a range of policies out there, with some of them offering protection for all types of cyclists. Take a look at Velosurance as an example. Their core policy offers must-have protection, including theft and medical coverage. Acquiring insurance of this caliber can give you peace of mind that you are protected while on the road. If your bike is damaged in an accident beyond repair. Your insurance policy with Velosurance will find you a replacement in no time. This is particularly useful for those who rely on their bicycles to get around. Remember, an accident is not always going to be your fault. So, covering yourself against others can help you get through a difficult situation. 
Pay Attention To Traffic Lights And Road Signs 
This point cannot be stressed enough. Every cyclist must pay attention to traffic lights and road signs. Think as if you were driving in a car. If you saw a red light, you would not go through it. The same applies to cyclists on the road. Failure to pay attention to traffic lights and road signs puts your safety and others at risk. If you are unfamiliar with the meaning of specific road signs, it pays to do your research. You will find plenty of help with this online. Thinking like you are driving a car will also help you avoid bad habits such as ducking and weaving in between cars at a traffic light. You would never see a car do this, so why should a bicycle? The short answer to that question is that you shouldn't. 
Look At The Weather Forecast
Cyclists can travel on the roads in all weather conditions. However, during periods of gale-force winds and heavy rain, it is better to avoid busy streets. During harsh weather conditions, the roads become more dangerous than ever. Not only are the surfaces slippery, but visibility is also hindered for motorists. The weather can change drastically throughout the day. You never know when a storm is going to hit. So, it is always best to be prepared before you embark on a long journey. Always look at the weather forecast before you plan your routes. You can use weather apps, which you can find through a quick online search. 
Limit Anything That Could Distract You
The final step is an important one. Every cyclist should eliminate distractions. Having your phone on loud can distract you while you are on the roads. Before you know it, you have not noticed an oncoming car or wound up in an accident. Think about your safety while you are on the move. For example, purchasing a water bottle that is tricky to open can become a distraction if you are not careful. Instead, rethink this piece of equipment and replace it with something that will be much easier to use on the move. It's significant changes like this that could save your life.