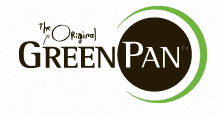 So, if you're on this site, you probably know that Teflon and no-stick cookware
is "no bueno" for you to be using. But the convenience of
non-stick is so enticing for those of you who spend lots of time in the kitchen.
Well, Green Pan has come to your rescue!
With a whole line of healthy and eco-friendly non-stick cook and bakeware,
you can go back to easy cooking!
Check out my video review below!