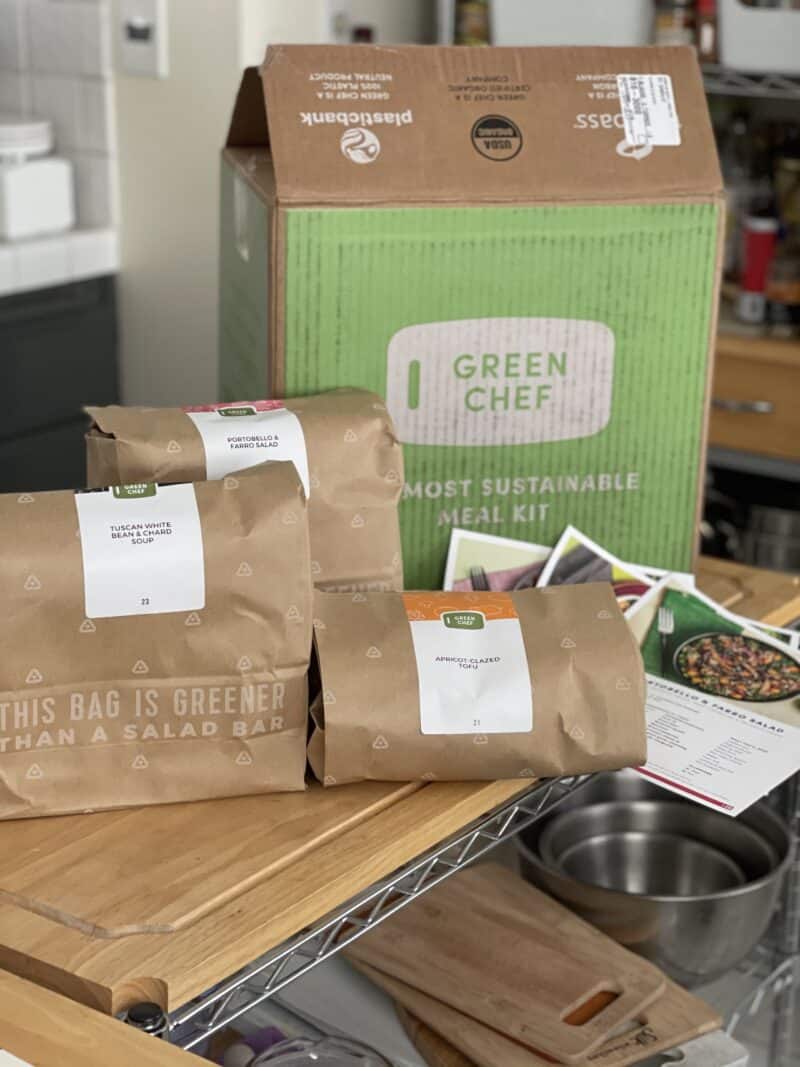 I know literally everyone is saying this right now, but I want to revamp my eating habits this year. 2020 was a year for eating whatever was in reach, but I really want to cut back on carbs and get my fuel from better sources. 
A lot of people I know have been signing up for meal kit delivery services, but because they've tried so many, I honestly figured they were all exactly the same and interchangeable. 
Pre-portioned ingredients sent to your door with cooking instructions–they're all the same, right? Turns out, not all meal kits are created equal! I had the opportunity to try Green Chef, and I was excited because after doing some research and testing it out myself, I found that they do a lot of things differently–and better.  It's the only meal kit that is a USDA Organic Certified Company and it offers keto + paleo, plant-powered, and balanced living plans. 
Everything looked beautiful. For a much-needed diet reset, it sounded perfect. I selected the Balanced Living plan because that's what I usually stick to, but if I ever wanted to go all keto or plant-based, it was easy to do so. For my first week, I chose 3 recipes: Portobello Farro Salad, Apricot Glazed Tofu, and White Bean and Chard Soup.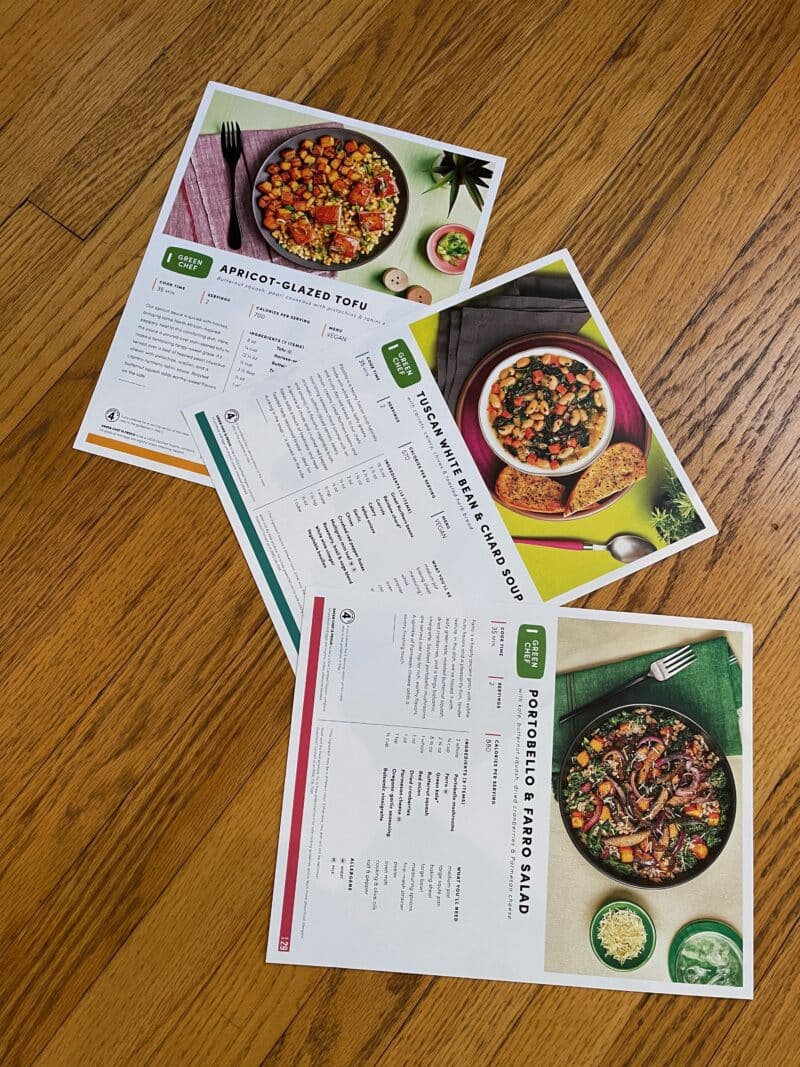 Sticking to a plant-based diet can sometimes be tricky – I always try to test out new produce and recipes to keep it interesting. With Green Chef, I can pick from a weekly menu or rotating recipes that span lots of different cuisines.
When everything arrived, it was individually portioned in sustainable packaging. Green Chef is the only meal kit company that offsets 100% of its direct carbon emissions and plastic packaging from every box! 
Every step of the process was clearly outlined on the recipe card, and it took almost exactly as much time as was suggested! My White Bean and Chard Soup was not only easy but super tasty!
I plated my meal and enjoyed it thoroughly. I realized it looked even better than the picture and the hearty soup definitely filled me and warmed me up on a chilly winter night.
With Green Chef, staying away from carbs and getting my calories from stronger sources has never been easier. I also don't reach for sugary snacks because I'm getting filling meals.
It's so much easier than I thought, and it's a really affordable way to consume more organic produce. Cost per serving (especially with my new customer discount) is much more affordable than Whole Foods organic ingredients or trendy "healthy" restaurants with marked-up prices.
Now that the new year is well underway, I'm excited I get to still eat rich, indulgent foods without any junk. Green Chef is the #1 meal kit for eating well and I can happily say I agree.
FRIENDS AND FAMILY SPECIAL: Our friends at Green Chef are extending a limited-time offer to our readers! Follow this link to get $90 off across four boxes, including FREE shipping on the first box!