*This is a sponsored post on behalf of Totála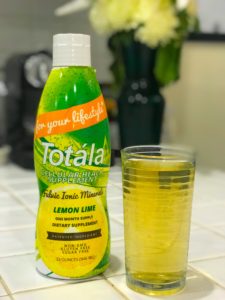 These days, we are run ragged! From busy work schedules to kids weekend sports, squeezing in a bit of a social life between deadlines and playdates, it's a wonder we get any sleep or sustenance at all. Even the most disciplined person can fall short of getting ample rest and nutrition so a little extra boost is always welcome.
That's why I love Totála! Totála Cellular Health is a liquid form dietary supplement that can help your efforts to improve mitochondrial metabolism and cellular health. In fact, clinical studies have shown that Totála Cellular Health is readily absorbed into cells and works to improve mineral uptake and increase energy through cellular repair and protection. Yep!
Totála tastes great and is so easy and I have to say, the boost it's given me since I started it a few weeks ago is astonishing! Who couldn't use a little more energy in their day?
With just a 1 ounce capful a day, either served cold, straight from the bottle or mixed with water, a fruit drink, a smoothie or a complementary protein shake, you can energize your day in a tasty way. I know for me, it's been a great way for me to start my morning, keeping my energy levels sustained throughout the day with just a simple, flavorful addition to my morning routine. No mid-day slump plus, I feel extra focused on whatever my task is on any given day.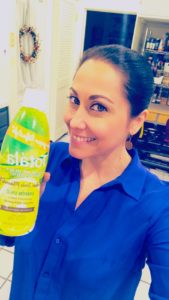 Ok, so what exactly is Mitochondrial Metabolism? Mitochondria are essentially the "powerhouses" or "energy factories" of our cells. They are responsible for producing energy and respiration. So when mitochondria metabolize properly, they assist with cell vitality and performance while protecting against cell damage all over the body from our muscles, organs, tissues, and skin.
Totála Cellular Health is made up of 2 key ingredients, Ioniplex and monk fruit extract. Ioniplex® is a patented ingredient1 that has been used in the health and wellness industry for over 20 years. It has been clinically shown to improve mitochondrial metabolism and repair the body at the cellular level.
Ioniplex contains a high percentage of fulvic acid, a natural electrolyte, which has the ability to transport and enhance nutrients, detoxify cells, stimulate metabolism, and function as an antioxidant.
Monk Fruit Extract naturally sweetens Totála. It comes from the skin and fruit of a South-China gourd, and has been used for centuries in medical herbs, teas, and health care products. It is a stable, all-natural, sweet tasting source of amino acids, vitamins, and minerals.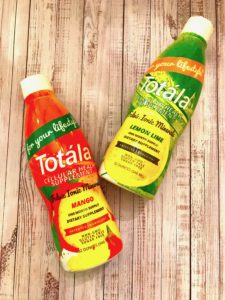 Totála Cellular Health is available in two delicious flavors:
Lemon-Lime – a lively citrus blend, with the perfect balance of sweet, sour and zest
Mango – smooth, sweet and subtle tropical flavor
So, are you ready to get your energy back, repair and protect cells? You can do in a simple and tasty way with Totála!
1US patent number 9044417, is available for viewing online at: http://www.uspto.gov