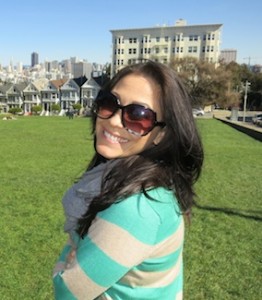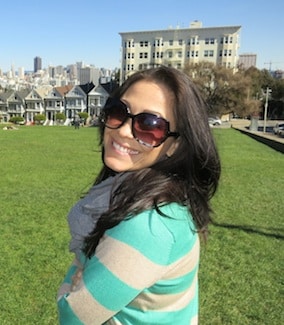 As more and more Americans get more conscious about the environment, nature conservation, healthy living and/or the wellbeing of (farming) animals, the push away from animal-based products is stronger than ever.
Vegan restaurants pop up all over the country, from the East Coast to the Midwest and along the West Coast.
Additionally, even traditional restaurants are jumping on the vegan bandwagon and begin including vegan options on their menus.
While originally, America's culinary scene wasn't exactly focused on plant-based dishes, now there's an ever-growing vegan movement. As such, you can now even go on a vegan food road trip across the USA, something that was virtually unthinkable just a couple of decades ago.
Whether you're on vacation and will be renting a car in the USA for your road trip or if you're local and will be using your own vehicle, this road trip is sure to satisfy the most die-hard of vegans!
Let's get started with your first stop…
Visit The Best Vegan Restaurants in the USA on This Cross-Country Road Trip
Below, you'll find a suggested itinerary for a vegan foodies road trip across America, which will take you from New York City all the way to San Diego, with numerous stops at the Great Lakes, in the Midwest and the Pacific Northwest. Read on for the best vegan restaurants in the USA!
1. Peacefood Café, New York City, New York
New York City is at the forefront of any things, and that includes veganism. In the Big Apple, you'll find myriad vegan restaurants, but also a vegan pop-up market, vegan suit shop and even a vegan mani/pedi studio.
As a cultural melting pot, New York City has culinary options from literally all over the world. Whatever type of food you're after, you'll find it here—and that includes vegan options. Seriously, the city has vegan Ethiopian, Korean, Polynesian, Mexican and Chinese options.
A vegan restaurant in New York City that attracts locals and tourists alike is Peacefood Café. This vegan kitchen and bakery is located in Downtown Manhattan, a homey spot for a variety of delicious vegan dishes. Whether you're after vegan salads, pizza, sandwiches, smoothies or dessert, they've got it all.
Additionally, New York City is home to many more of the best vegan restaurants in the USA. For an overview of the cream of the crop of New York vegan restaurants, check out this fantastic guide.
2. Cleveland Vegan, Cleveland, Ohio
After leaving New York City, head west on I-80 toward Cleveland, Ohio. It's the perfect first stop on your vegan road trip across the USA.
There are numerous vegan restaurants in Cleveland to choose from. Our top pick is Cleveland Vegan, a popular eatery that "cares about the world we live in". All their dishes, which range from sandwiches, toasts and tacos to smoothies, milkshakes and superfood lattés, are vegan and locally and organically sourced.
Additionally, a city famous for its pierogis, one of the best vegan places in Cleveland to enjoy those doughy treats is the appropriately named Pierogis of Cleveland.
Cleveland also has absolutely no lack of vegan bakeries and cake shops, great examples of which are the Poison Berry Bakery and The Cute Little Cake Shop. For heartier vegan food, on the other hand, the Earth Bistro Café also comes highly recommended.
3. GreenSpace Café, Detroit, Michigan
From Cleveland, it's a short jaunt to Detroit, Michigan. This bustling city is swiftly becoming one of the greatest vegan cities in America. According to PETA, it's one of the top 10 vegan-friendly cities in the USA, which is not an insignificant endorsement.
One of the most exciting vegan eateries in Detroit has to be GreenSpace Café. Situated in Ferndale, this physician-owned and plant-based restaurant serves up eclectic vegan fare in an industrial-chic space. The menu rotates with the seasons, ensuring that all ingredients are always fresh, local and as tasty as possible. Oh, and they have a bunch of amazing vegan craft cocktails, too!
Besides GreenSpace Café, Motown also has a bunch of other amazing vegan restaurants of all kinds. Craving tacos? Head to the Rocky's Road Brew food truck. Feeling like soul food? Try the mac and cheese, cornbread muffins, smoked collards and black-eyed peas at Detroit Vegan Soul.
4. Peaceful Pig Vegan BBQ, Kansas City, Missouri
After indulging in Detroit's amazing vegan food scene, head southwest toward Kansas City. Even though this vibrant Midwestern city is known mostly for its barbecue, there's also a surprisingly amount of vegan options around.
Does vegan barbecue sound amazing to you? Kansas City's Peaceful Pig Vegan BBQ food cart is one of the country's best spots to get that. Besides vegan BBQ, you'll also find delicious vegan pancakes, vegan pizza, vegan burgers and sandwiches, vegan tacos and vegan baked goods here.
5. Fauxmaha Hot Dogs, Omaha, Nebraska
The inclusion of Ohama, Nebraska in a road trip itinerary to the best vegan restaurants in the USA might raise some eyebrows. But man, it really deserves this spot.
A quick cruise north of Kansas City, Omaha is experiencing a vegan cuisine boom. Vegan hot dog fans will definitely want to swing by Fauxmaha Hot Dogs, the first and only vegan hot dog vendor in Nebraska. Their menu may be limited to only a few hot dog options, but that's actually a good thing. You'll spend less time pondering over which one you should try—you'll have a delicious vegan dog in your hands sooner! Currently, they're serving a classic dog, BBQ dog and bahn mi dog.
Other animal-free delicacies in Ohama range from acai bowls, smoothies and ice cream to baked goods, noodles, sushi and nachos. There's plenty of variety to appease even the pickiest vegans, in other words!
6. The Herbivorous Butcher, Minneapolis, Minnesota
An often-underappreciated city, Minneapolis has recently gotten the recognition it deserves as a food destination. Chock-full with lively bars and extraordinary restaurant, this is one of the best vegan cities in the USA.
One of the most symbolic vegan locations in Minneapolis is The Herbivorous Butcher, a phenomenal vegan butcher shop that's run by a brother and sister. This is where you can find amazing cheese-free cheeses, including smoked Gouda and queso dips, and meat-free meats, such as barbecue ribs and pastrami. It's a superb place that belongs on any vegan road tripper's list.
Other vegan recommendations in Minneapolis include the vegan tacos and VBLTs (vegan BLTs) at The Depot Tavern, ice cream and crêpes at Crepe & Spoon, and Mexicali not-dogs at Muddy Waters Bar & Eatery.
7. BBQ4LIFE, Boise, Idaho
From Minneapolis, it's a long drive across the Great Plains and Rockies before you'll find some more of the best vegan restaurants in the USA. The first stop in the West is Boise, Idaho, one of the most affordable vegan cities in this list.
Arguably the number one spot to sample the Boise vegan food scene is BBQ4LIFE. Although this is an actual barbecue joint, they do have an entire menu section dedicated to vegan dishes. And their vegan options are exceptionally varied, ranging from vegan chili cheese fries and vegan mac and cheese to vegan tacos and vegan sandwiches and burgers. Definitely worth stopping at after such a long drive!
8. Pizza Pi, Seattle, Washington
Seattle is the first West Coast city you'll visit on this extensive vegan road trip across the USA. It's a great place to dive headfirst into the vegan paradise that is America's Pacific Coast.
With almost 200 animal-friendly restaurants, Seattle is a dream destination for vegans. Your options are overwhelming here, both in their sheer numbers and their variety. Besides 100% vegan restaurants, there are also numerous vegetarian restaurants, which can usually easily accommodate vegans, too.
There are the classic health-food eateries and shops, as well as several fast food joints, (dive) bars, diners and high-end restaurants that cater to vegans.
Particularly mention-worthy is Pizza Pi, which claims to be the oldest vegan pizzeria in America. Open every single day of the week from 10 am to 8 or 9 pm, this is one of the best spots on the West Coast for animal cruelty-free pizza. Their menu is extensive is any other traditional pizzeria's, with the additional option of being able to assemble your own pizza. There are various salads and desserts as well—all vegan, of course.
9. Off The Griddle, Portland, Oregon
A city renowned for its eco-friendliness, green spaces and countless craft breweries, Portland, Oregon is also one of the leading vegan cities in the USA. In fact, there's no way you'll be able to eat your way through all of Portland's vegan eateries. There are just way too many.
From a vegan grocery stores to vegan tattoo shops and even a vegan strip club, Portland does vegan better than most other American cities. No question about that! In terms of vegan restaurants, those range from busy street food carts to vegan barbecue joints, burger bars, and doughnut and ice cream shops.
For a phenomenal vegan brunch, you should swing by Off The Griddle, one of the best vegan brunch restaurants in the USA. Located in Southeast Portland, this is an amazing place to start your day exploring the City of Roses.
Their brunch menu is impressively extensive, featuring American breakfast classics like avocado toast, brisket hash, and southern biscuits and gravy, but also more interesting options such pumpkin cheesecake waffles and the super vegan burrito. (They serve dinner, too!)
This overview lists all the best vegan restaurants in Portland, Oregon.
10. VeganBurg, San Francisco, California
Crossing into California, you're now well into vegan territory. All three of California's main cities are vegan hotspot. Let's start with San Francisco, the first city you'll visit coming from the north.
San Francisco is one of the most vegan-friendly cities in America, possibly even in the entire world. One of the many leaders of the vegan movement in the City by the Bay is VeganBurg.
As the "world's first 100% plant-based burger joint", everything they serve is animal-friendly and meat-free. From the burger buns to the sauces and patties themselves, all is 100% vegan. Just take a look at their exceptionally visual website and try not to get hungry!
11. Krimsey's Cajun Kitchen, Los Angeles, California
Perhaps the best vegan city of them all is Los Angeles. Home to a huge vegan population, L.A. has vegan eateries in pretty much every neighborhood. In terms of variety, too, there's everything you could possibly want.
From vegan bacon cheese fries to vegan Japanese food, artisanal vegan cheeses and even vegan steakhouses, L.A. has got you covered.
One of Los Angeles' greatest vegan restaurants is Krimsey's Cajun Kitchen, the "first vegan Cajun restaurant in the world". This small restaurant is 100% female-owned and its popularity has explored since it was first opened in 2017.
The menu is focused on delicious southern-inspired dishes and Cajun classic. While Cajun cuisine is traditionally a meat-and-fish-based, Krimsey's proves that you don't need animal products to cook traditional food. In fact, here you can find all typical Cajun dishes prepared in a completely vegan way, from southern hushpuppies and smoky okra gumbo to Louisiana poboys and Mississippi mud cakes.
Alternatively, if you're looking for a place for dessert and drinks, Sage Plant-Based Bistro should be your go-to spot. This vegan-friendly eatery has an extensive cruelty-free menu and, on top of that, also has a vegan microbrewery serving vegan craft beer, cocktails and kombucha.
12. Donna Jean, San Diego, California
San Diego has a healthy-living and outdoor-lifestyle reputation to uphold. It does that wonderfully, not in a small part thanks to its vegan subculture. SoCal in general is a paradise for vegans and you won't know where to go first.
This is the last stop on this well-filled animal-friendly road trip, passing by the best vegan restaurants in the USA. Just like its northerly neighbors, Los Angeles and San Francisco, San Diego has an amazing range of vegan food offerings.
For some hearty vegan comfort food, there's no better place than Donna Jean. This homey and cozy plant-based restaurant is NOT a health-food restaurant, though. One of their goals is to start a conversation about what vegan food can be. They successfully show and prove that animal-free food equals and often surpasses traditional dishes like mac and cheese, pizza and pasta in both look and taste. Donna Jean is easily one of the best Italian-style vegan restaurants in the USA.
You can find some more excellent vegan restaurants in San Diego right here!
So, whether you're looking for vegan burgers, vegan desserts, vegan BBQ, vegan tacos or vegan everything else, this is the perfect cross-country vegan road trip in America. On the way, you'll have the chance to visit many of the absolute best vegan restaurants in the USA, which include everything from street food carts to fast food joints, bars and breweries, and sophisticated restaurants.