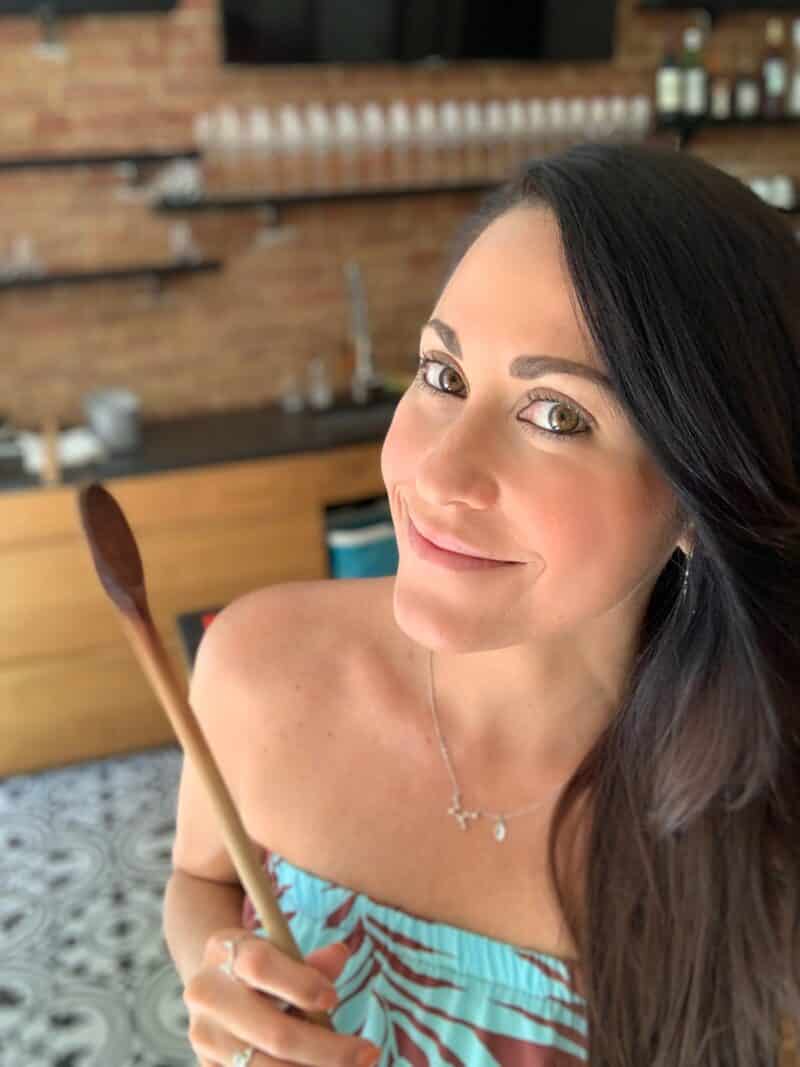 By Susan Bowerman, MS, RD, CSSD, CSOWM, FAND – Sr. Director, Worldwide Nutrition Education, and Training
The COVID-19 pandemic has affected all aspects of our lives.  Millions of American families are being thrust back in time with the resurgence of home-cooked family meals, which some view as one of the upsides of the #StayAtHome mandate. According to recent findings, 88% of organizations have encouraged or required their employees to work from home and, with school closures, parents may find themselves cooking more often than ever.
As families self-quarantine, they are finding ways to keep their children engaged with structured activities which might include cooking and baking amid the pandemic. Involving kids in the food preparation process will make them feel included and encourage them to try new healthy recipes.
Meal Prep Tips for Busy Families
Including kids in the preparation of meals may seem like more of a hindrance than a help, but it can be beneficial to maintaining a sense of normalcy while they learn a new skill. Kids can gain a lot from helping in the kitchen like learning about measurements, following instructions and reading recipes. Research also shows that kids can be encouraged to eat more healthy foods when they are involved in the meal prep. According to a report from the University of Washington, those who cook more at home have a diet that's lower in calories, sugar and fat.
Here are some tips to help busy families on the go:
Create a routine.
It doesn't have to be "Taco Tuesday" and "Spaghetti Wednesday" every week, but sometimes guidelines can help cut down on decision paralysis. Designate a day or two for how you'll eat, not necessarily what you'll eat—like Meatless Mondays or having breakfast for dinner once a week.
Compile a recipe stash.
Use a system that works for you, whether it's ripping recipes from a magazine and putting them in a binder, or bookmarking them on your computer or smartphone, and compile several go-to recipes that you know everyone likes.  As a fun activity, you can also have your kids gather their favorite recipes to create a recipe scrapbook.
Make a list, then shop once a week… or less.
With the country being asked to shelter in place and limit their visits to the grocery store, it's important to prepare for your shopping trip or delivery. Get input on your list from the family. Check to see if you're low on your staples in the refrigerator, freezer, and pantry so that you can throw together a quick soup, curry or pasta dish at a moment's notice. Some good items to keep on hand:  canned beans, tuna and tomatoes; frozen fruits, veggies, meats, fish, poultry; eggs, yogurt, milk and low-fat cheese in the refrigerator.  Choose the longest-lasting fresh veggies and fruits such as citrus, apples, carrots, broccoli, cauliflower, cabbage, celery and peppers.
Assign roles.
Maybe your spouse is great with a knife—he or she would be perfect on chopping duty. Little kids can mix and help measure, and some folks are best suited for cleanup duty. Give everyone a part they can do with few or no complaints.
Think fast and easy.
How many times did you buy a whole spaghetti squash with the best of intentions, only to watch it rot slowly over time in the back of the bottom fridge drawer? Reach for shortcuts such as frozen veggies, pre-washed greens and pre-cooked or pre-seasoned meat to help cut down on cooking and prep time.
Prep once, cook twice.
If you know you're going to use chopped onions, garlic and vegetables in more than one meal during the week, cut up everything at one time and store what you're not using immediately in the fridge, so you'll have it on hand.
Make extra rice or quinoa and store whatever's left for a future meal and freeze it. You can also cook extra protein for two meals – the extra fish you grill tonight can be used for tomorrow's fish tacos.
Master some one-dish wonders.
Cultivate meals that balance your proteins, vegetables, and starches all in one dish. Consider chili, soups, pasta dishes, and casseroles.
Pivoting such a critical part of your life might not happen overnight, especially if it's tough to get other family members on board. But if you start small and easy, you'll build a foundation for your family that will only get better over time. Have fun experimenting, and don't be surprised if you end up liking the healthier version even better!
About the Author.
Susan Bowerman earned a B.S. in biology with distinction from the University of Colorado and received her M.S. in food science and nutrition from Colorado State University. She is a registered dietitian, holds two board certifications from the Academy of Nutrition and Dietetics as a certified specialist in sports dietetics, and a certified specialist in obesity and weight management, and is a Fellow of the Academy.