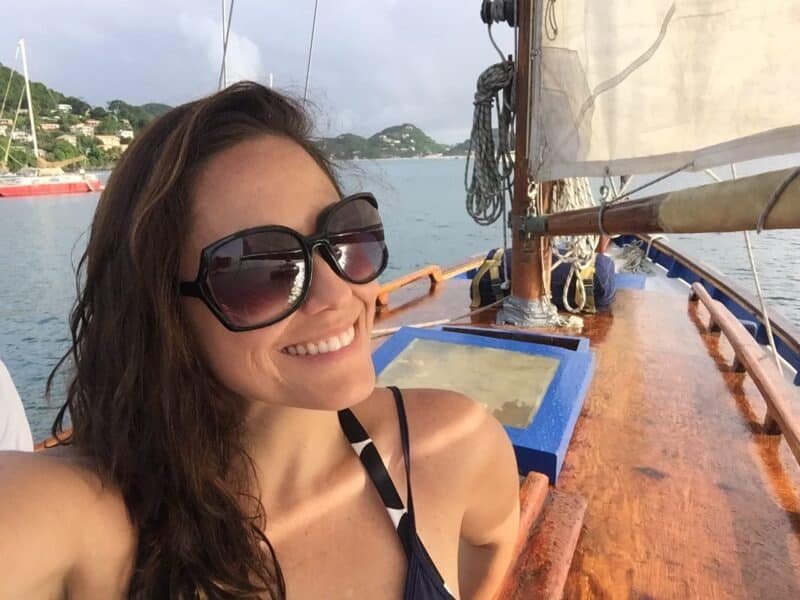 When the time comes to plan your next vacation (admittedly it might seem a while off right now…) almost all will agree that they want to spend it in a unique way – ideally something they will remember for the rest of their lives (and that their kids will remember for the rest of theirs too!)
If you're struggling for inspiration right now, then let me help – have you considered a sailing holiday?  By this I don't mean a Cruise Ship, packed on a huge boat with a few thousand other holidaymakers, and disembarking as unwelcome tourists in a different destination each day, but an actual private yacht or catamaran – drifting where you please, stopping each night in a secluded bay or small marina, and getting away from it all.
Vacationing on a luxury yacht is truly different from other holidays, and offers an outstanding experience that will be remembered for the rest of your life. It's true that you might have to spend more money on this vacation (especially if you choose to fly over to the Med to sail in Croatia or Greece) but it's the right way to get connected with the blue water and spend some quality time with relatives and friends.
Go On a Luxury Yacht with No Boating Experience
Never sailed before?  No worries – the Skipper will take care of everything!
Some people may think you need to have experience on board a boat before you head off on a holiday for a week on one, but the truth is that you don't.  Whilst it would be useful to be able to swim (or know how to do any other aqua activities like snorkeling, wakeboarding or scuba diving), there is nothing to stop you going, even if you can't.  If you take the right precautions while you are on the yacht then you will be perfectly safe.
And if you're taking the kids, then they can be safe too!  You can get safety netting that goes all the way around the boat, and also kit them out in life jackets.  If you're sailing in the Mediterranean then it can often be very calm, so you don't need to worry too much about sea-sickness either.
An Extraordinary Holiday Getaway
Heading out on a luxury yacht is as much about making your own holiday as you go along, so it guarantees that it will be a unique experience.  Want to spend the night in a secluded bay, with a barbecue on the beach?  No problem.  Want to head to the foodie-heaven of Hvar?  No problem.  Want to stop off in a luxury marina?  No problem.  It's completely your call.  You can also tag it on to a week exploring Italy or a week on-land if you like?
Path-Breaking Experience of Hospitality
With an on-board hostess, Skipper or even Yoga instructor, the hospitality provided in these yachts is outstanding and unparalleled. These yachts are equipped to provide you maximum enjoyment and sometimes, you'll feel as if you are a five-star hotel that is floating on water. This simply elevates your enjoyment to a new level. Once the vacation is planned and you've booked what will be your dream yacht, you would be filled with excitement.
Noiseless Vacation
Some people prefer to stay away from the hustle and bustle of life, and get away from it all.  A yacht holiday is perfect – you can avoid people as much as you like, and if you go off the beaten track far enough, you can be the only people for miles around – meaning you're away from all of life's little interruptions and can really focus on enjoying your quality time with your loved ones, creating precious moments that fill you with joy.