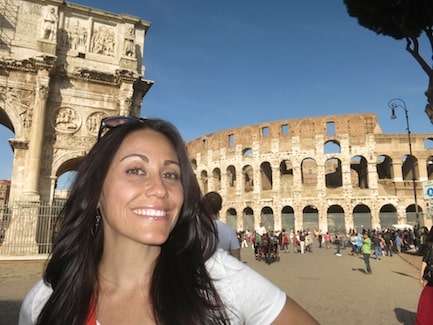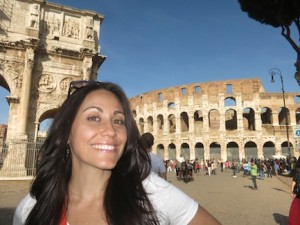 Italy has to be one of the most beautiful and awe-inspiring countries in Europe. With many different regions offering a wealth of things to do, see and experience, it can be tough to narrow down those top destinations to add to your bucket list. Luckily, all the hard work has been done for you! Here are a few top culture picks for your next trip to Italy.
1. For all things Renaissance
For all the art, sculptures and architecture you could ever dream of, a trip to Florence is a must. Here you'll be able to discover all of the hidden treasures and experience some of the most incredible churches, chapels, palaces and museums. This vibrant city nestled among the rolling green hills of Tuscany, offering a wide selection of cultural wonders and restaurants galore!
2. For the culinary lovers
Perfect for all the food lovers out there, Bologna near Venice is a beautiful and often un-visited location – ideal if you're looking for a culture trip not filled to the brim with tourists. Often passed when you're en route between Florence and Milan, Italians consider Bologna to be the food capital of the country. Experience some of the classic dishes including Pappardelle alla Bolognese, Tortellini and much more and one of the many local eateries.
3. For the part-time wine connoisseurs
Another relatively undiscovered location in the heart of Tuscany – the little village of Umbria is a top wine and food hotspot for the Italians themselves! Known as the home of some of the best prosciutto, sausage and all that is pork in Italy, treat yourself to lunch and a spot of wine tasting at Umbrian Sagrantino winery.
4. For the Opera lovers
Steeped in history, the beautiful city of Lucca is one of the most charming and well-preserved destinations in the country. With its Renaissance walls, impressive architecture and winding cobbled streets, it's a charming location ideal for a culture-filled holiday. For the music lovers out there, the Puccini Festival which takes place during August is the perfect opportunity to experience the great composer Puccini's masterpieces from the best seats in the house. With guided tours offering welcome drinks, meals and other experiences included, it's definitely one for the bucket list. Also check out top music festivals in Europe.

5. For the coffee lovers
Good coffee is hard to come by, but not in the coffee capital of Italy, Trieste. Headquarters of Illy, the famous Italian brand of coffee, here you'll find a wealth of independent coffee shops in which you can sample some of the areas finest. If you get the chance, head to Caffe San Marco which has a rich history and is the perfect location for writers and artists alike.
Wherever you visit in this vibrant country, you're sure to stumble across a wealth of history and culture!