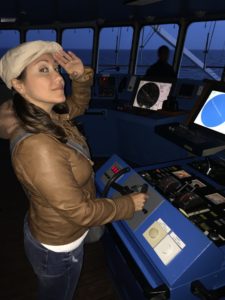 *This is a compensated campaign in collaboration with Chase and #WeAllGrow Latina Network
Ah credit. We all have it, need it and many, have a difficult time managing it. And you aren't alone! It's a tough thing to stay in your credit's good graces. Job loss, not enough work, kids, a mortgage, student loans, you name it, it's really hard to get on top of it all and sometimes credit suffers. But I'm here to tell you that you that it doesn't have to be. You can own your future, starting right now, and conquer your credit fears!
Tackling your credit doesn't have to be intimidating!  It is empowering to know where you stand and take steps to achieve optimal financial health. I know for me, mounting credit and student loan debt seemed like a big mountain to climb until I started to break it down and tackle it strategically. I never thought I could get on the right side of my credit but with some real elbow grease and help from the right places, I was able to conquer my own credit fears.
The first step to conquering your credit is arming yourself with knowledge about credit, your score and methods to manage it. Tackling your personal finances can be a little nerve wracking, but this is the time to empower yourself to be financially healthy and give yourself the freedom to feel confident about your money.
It is crucial for your well-being – today and in the long run – to have financial knowledge. Financial fitness is part of the whole pie of living a happy, healthy and fulfilling life.
Use tools that empower you to make savvy financial decisions and manage your credit with confidence. Don't wait. This is the time to overcome your hesitation and conquer your credit!
Watch this video from my friends at Chase!
Be sure to visit the Chase Slate Credit Card webpage for additional information and to learn more about how to #ConquerYourCredit here: http://bit.ly/ConquerYourCreditCHASE
This is a sponsored conversation written by me on behalf of Chase and #WeAllGrow Latina Network. The opinions and text are all mine.