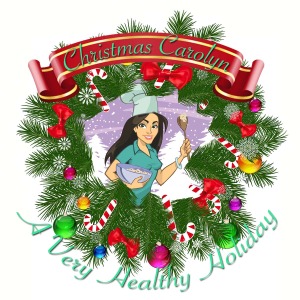 Merry Christmas and Happy Holidays Everyone! I have a fun surprise that I've been working on and I'm finally ready to share it!
It's my very first holiday mini-album! It's called "Christmas Carolyn: A Very Healthy Holiday" and you can listen to it here: https://soundcloud.com/carolyn-scott-hamilton/sets/christmas-carolyn-a-very
Featuring 3 holiday classics but with, of course, a The Healthy Voyager twist! It includes: We Wish You a Healthy Christmas, The 12 Days of Healthy and Vegan Christmas and Deck the Halls! And it's part of an even larger project coming next holiday season, my very own 1 hour long Holiday Special! 
I'll be adding one more song soon so be sure to check back and enjoy it the rest of the season! Plus a portion of the paid downloads will be donated to my favorite charity, Bunny Luv Rabbit Resource Center ; )
Happy Holidays!!!