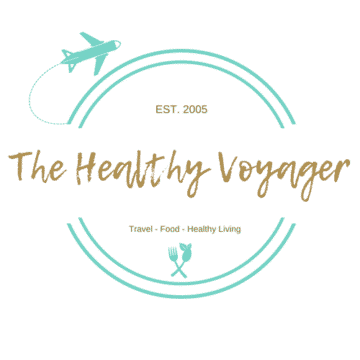 Most new bloggers completely fail to think about branding. They might take their time to come up with a name and web address. But, they don't consider branding because they don't see their blog as a brand. They think of it as a hobby, perhaps hoping to make money from it, but they think of brands as those big companies that they are familiar with. 
But, if you want your blog to be taken seriously, make money and develop a loyal readership, branding is crucial. Your branding is often what gets you noticed and remembered. Your branding will help you to build an online presence and attract new readers. A solid brand can help you to secure work and could be what turns your blog into a business, allowing you to make a full-time income.
This all means that it's worth getting right. Don't just write your blog name in a fancy font and stick it everywhere. Don't just use the colors that you love, regardless of how good they look. Take branding decisions seriously. Spend some time thinking about what you want your branding to say about you, as well as how you want it to look. Here are some tips to help you create a logo that works for your blog. 
Think About Shape
The shape might not seem that important. But it is. Circle logos can be recognizable and straightforward. Like a square, they can easily be symmetrical. A circle logo can work well with text, either inside or outside of the main shape. Circles make great monograms or symbols as a part of a logo instead of the home for the whole design. Circles signify stability, wholeness and unity. People trust circular designs. Starbucks, Pinterest and BMW, are just some of the incredibly successful brands that make circular logos work. 
Squares, triangles, rectangles and other shapes can all be effective if used well. But, it's usually wise to stick to one shape, instead of mixing. 
Choose the Right Colors
It can be tempting just to use your favorite colors. But, put a little more thought into it. You should try to keep branding down to two or three main colors, perhaps using different tones if you need to add depth. On your website itself, the main color should be white, as white space is easy to look at, and makes the text easier to read. So, think about what will look good on a mostly white page. 
The colors that you use in your branding won't just be on your logo. You'll use them for lines, headings, subheadings, links and on your social media feeds. They might even be on your stationery in your office. So, they need to look good and work well together. Look at pairing colors, and take your time. 
Keep Fonts Easy to Read
Many female bloggers are tempted by handwriting style swirly fonts. They are pretty and appeal to a feminine blog. While there's nothing wrong with these fonts, you should keep their use minimal. You might want some of your logo to feature this style of font, perhaps just an initial or number. But, too much becomes hard to read. A tagline should be written in a simple, easy to read font. Look at fonts that work well together, and try to choose two for your branding. 
Is it Scalable?
Coming up with a logo for a website isn't hard. Anyone can do it. But, making a logo with an image tool has issues. It might look great on your blog header in a large size. But, what if you needed to make that logo much smaller to go on a social media profile? Or change its shape? What if you needed to make it much bigger to go on a poster? Would it still look good? 
Generally, simple logos are easier to scale up or down. They don't lose detail if they get too small, and they are easy to blow up. It's also easier to change shape if you need to, or to come up with different versions of the same design, using alternative colors or making small changes. You might not need this now, but in the future, it could be essential.
Will People Remember it?
A simple logo is also easier to remember. You might be tempted to use intricate designs with plenty of images, colors and fonts. But will people remember it? Will they see it and think of you and your blog? If you engage with someone on social media, will they know who you are after just a quick look at your logo?
Think of the logos of your favorite brands. The ones that come to mind readily might be the easiest. We remember them because we don't have to think about them. These easy logos also allow us to build an emotional response. 
Will it Last?
You might like a logo, today, but will you still like it in the future? Will it still reflect your brand in the years to come? It's a good idea to avoid trends, as they come and go. Don't go for this year's popular colors or ideas, unless you really love them. In a year, they won't be fashionable any more, and you might regret your decision. 
Is it Original?
It's much easier than you might think to copy someone else. You see brands, logos and other branding all of the time. They make an impression on you, and you might even draw inspiration from your favorites. This is fine, and often unavoidable. But, make sure it's just inspiration. A logo that is simple to someone else's will make it easy for other people to compare you. You'll always be linked together. 
Is it Worthing Hiring Help?
You might think that you can create a logo for yourself, and you probably can. But, now you've seen how much there is to think about, is it worth it? Paying for help, whether a service or designer can help you to get a logo that works for you and lasts the test of time.