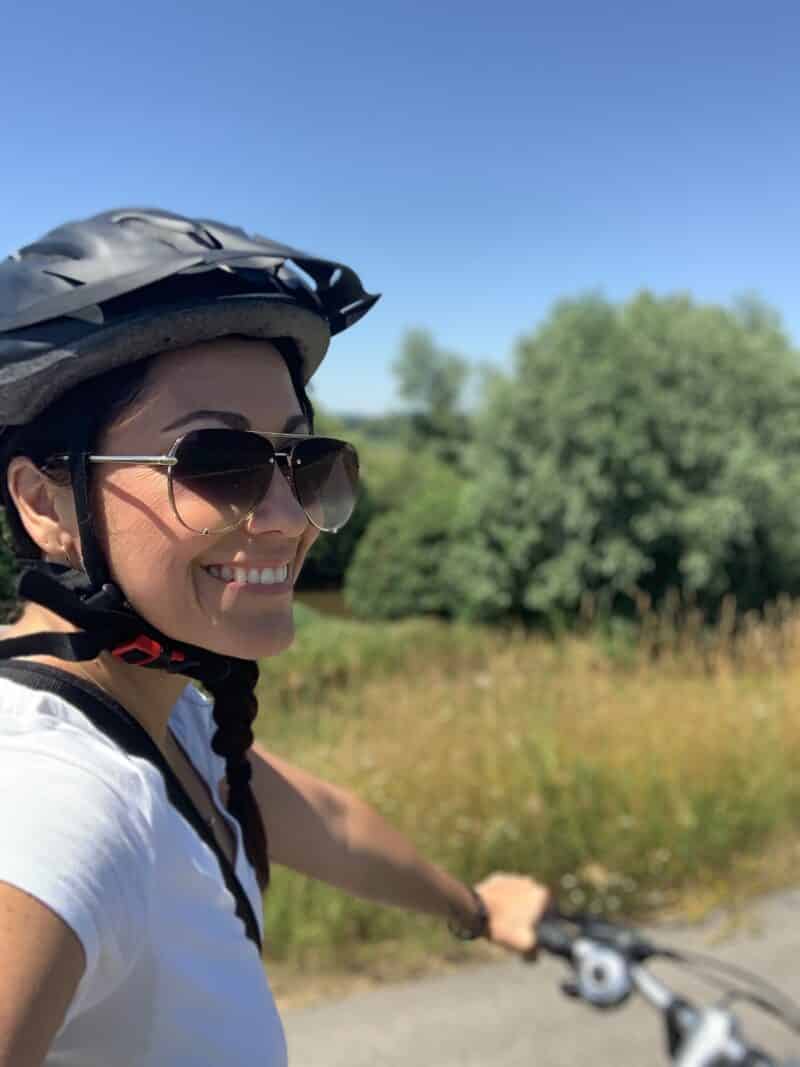 Biking has long been a part of daily life in America. In fact, there was once a time when bikes outnumbered cars on the streets. Throughout the 1970s and 1980s, people were buying them in droves for much the same reasons that we've been doing so in recent years. Americans were riding bikes because it was a great workout and because bicycles were more environment-friendly than automobiles. Today in 2020, we are seeing a re-emergence of that boom for an additional reason. Maintaining one's physical distance from others is now everyone's social responsibility, and biking allows people to do just that while still enabling mobility and promoting physical fitness.
Until a vaccine or a cure is developed for COVID-19, social distancing will continue to be part of what pundits are calling "the new normal". The Centers for Disease Control and Prevention maintain that staying home, limiting non-essential travel, and keeping a distance of 6 feet or more from others when out and about is still the best way to curb the spread of the pandemic. With so many people taking their bikes to the streets, we've decided to compile a list of tips on how you can stay safe while riding during this precarious time. Read on below:
Gear up.
Unless you're participating in a race, there's no real reason to stock up on performance apparel for bike-riding. However, wearing the right clothes even if you're only biking out to the corner store can still make for a more comfortable ride. Close-fitting clothes will minimize drag and help you maintain a steady pace. Rubber-soled, grippy shoes will help your feet stay on the pedals; pair them with breathable socks that encourage moisture wicking to prevent that walking-in-a-puddle-of-your-own sweat feeling. Padded cycling gloves are optional, but the padding can help cushion your hold on the handlebars and they're nice to have during cold weather.  It's also a good idea to wear a face mask if you're going to be biking in an urban area frequented by people. Make sure that it stays dry, as masks shouldn't be worn if they're damp or wet.
Some people think that biking with protective equipment on doesn't look nor feel very cool, but safety gear can save your life. A properly-fitted helmet can reduce the severity of any head or brain injuries you might incur while riding. People who are new to the activity may also benefit from wearing elbow and knee pads. 
Make an effort to be visible.
Being visible while riding a bike is very important. Primarily, it helps others maintain their distance from you, whether they're a motorist driving a car or a fellow biker on the road. As much as possible, you should only ride your bike during the day, and wear bright, colorful clothing when you do. If you must ride your bike at night, you should wear reflective clothing and equip your bicycle with the appropriate lights and accessories so that others can see you, even in the dark. 
Avoid crowds.
One of the best things about biking is how communal the activity is. However, for your own safety as well as others', please do not bike as a group during this time. It's still safest to go solo when you're riding outdoors and to choose routes that aren't crowded with people. These will make it easier for you to maintain the recommended 6 feet of distance away from others. 
Learn the common hand signals.
Using the universally recognized hand signals while biking communicates your intentions to others on the road without having to open your mouth. The NHTSA has a handy infographic on hand signals on their official website! 
Stay informed.
We're all in the midst of a rapidly-developing situation. Staying on top of the news and keeping yourself updated on what's going on in your area or community will help you keep safe. Monitor what your state or local government says about outdoor movement and follow their instructions. Restrictions are a drag, but they exist to protect you. 
There's no such thing as being too careful in the time of corona. In addition to practicing social distancing, we encourage you to wash your hands frequently, avoid touching things while outside, and refrain from touching your nose and mouth. If you find yourself exhibiting symptoms such as fever or dry cough, do not go biking. Instead, call your doctor immediately.