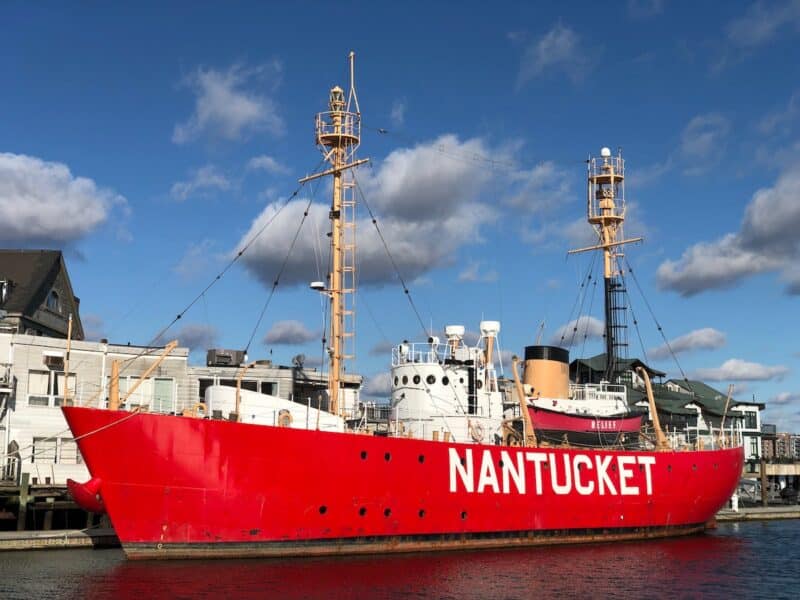 With the COVID-19 pandemic and lockdown measures in our past, people have an opportunity to travel and explore the world. One of the best places to visit (even for the hundredth time) is the charming island of Nantucket. Renowned for its historical significance, Nantucket has plenty of things for you and your family to do.
For starters, virtually all of Nantucket's coastline is open and free to the public. This includes 80 miles of the world's most beautiful beaches. You can take walks from the picturesque village of Siasconset along the mile-long Sconset Bluff Walk that ends at Sankaty. Then cut through the scrubby forest and stroll across manicured backyards. Here, you'll find beach roses, hydrangeas, birds, and stunning views of the Atlantic.
Next, explore the whaling history of Nantucket that made the city one of the wealthiest communities in America back in the day. To learn the tales of the harbor, captain houses, and lighthouses, visit the Whaling Museum. 
After a half or full day of exploring Nantucket, you're definitely hungry. You can enjoy quick bites and good food made at local restaurants filled with a fun atmosphere and ambiance. Want to know the best places to eat good food while in Nantucket?
Keep reading!
1. The Green
Enjoy delicious meals prepared with organic ingredients sourced locally in Nantucket at The Green. Located on 5 W Creek Rd, The Green serves healthy vegan food that feeds your body, mind, and soul. Every meal is always prepared from scratch with fresh and organic ingredients.
Open all year round, The Green serves breakfast until 11 AM and lunch daily. For breakfast, you have the choice of all-natural bagels with bagel toppings. You can go for almond butter or peanut butter. You also have the option to try their amazing vegan breakfast sandwich served on a 7-grain bagel.
During lunch, you can order the Plant Eater. The dish has cucumber, shredded carrot, pea sprouts, and radishes. You can always add avocado at no extra charge. Another great option they offer is to build your own veggie burrito. The Green also serves its signature smoothies and juices such as the Beet Happy, Berry Vega Oxidant Boost, or BOMB. Their delicious dishes start from $10, and drinks go for $5+.
2. Lemon Press
Located along 41 Main St, Lemon Press is a bright, brick-lined cafe that offers creative eats, smoothies, and cocktails. For breakfast, order a veganwich, Avocado toast, or Rosewater waffle. The veganwich includes Portuguese roll, falafel, muhammara, avocado, tomato slice, and farm greens. The Avocado toast has pickled veggies, lemon olive oil, radish, sliced avocado, and sourdough. If you order the rosewater waffles, you'll have farm berries, candied sesame seeds, and cardamom syrup.
After exploring the Whaling Museum and the Nantucket Downtown Historic District, you can order lunch at Lemon Press. Choices include gyron with falafel or Mahashu Persian-style nachos with sides such as truffle fries or fruit bowls. You can then down the food with cold-pressed juices. Choices include clean green, celery juice, cool cucumber, pucker up, lemon ginger shot, and midnight.
Meals start from $10, while drinks start from $5, including beverages.
3. Oath Pizza
Enjoy large gluten-free pizzas with thick crusts at Oath Pizza. The 100% feel-good pizza with an award-winning crust is usually flash-seared in avocado oil. Then, the chef grills it to golden crispy perfection. It's later topped with chef-inspired combinations that include baby spinach, olives, and ricotta.
You can craft your own vegan salad on a base of romaine lettuce for $13.00. You can also go for the Vegan Build Your Own with gluten-free crusts – the large one costs $27. You can add a variety of veggies, olives, mushrooms, and garnishes. The mozzarella is replaced by vegan cheese.
The restaurant also offers kids' cheese pizzas on a fluffy mini crust with mozzarella blend and house made tomato sauce.
4. Nativ Made
Located at 10 Broad Street, Nativ Made serves a variety of delicious and healthy salads and cold-pressed juices. Made with organic ingredients, salads, pastries, healthy snacks, and coffee fit your busy lifestyle.
After exploring the Greater Light, Hawden House, and Whaling Museum, you can step into Nativ Made. Quench your thirst with healthy drinks such as apple beetroot juices or kale, spinach, cucumber, apple, and celery juice. Prices range from $10 to $30.
They also sell healthy snacks made in-house with locally sourced ingredients. You can purchase spiced pepitas made with pepitas, cane sugar, chili, cinnamon, salt, cumin, and cayenne. Or you can go for Nativ nuts made with almonds, cayenne, cane sugar, kosher salt, honey, and olive oil.
We also recommend trying Nativ Made's lunch boxes. Made from scratch, the Acai Bowls are usually filled with locally sourced fruits and vegetables.
5. Lola 41
For a romantic setting with intimate seating and dim lighting, we recommend a visit to Lola 41. While it's a sushi restaurant, they do serve a variety of vegan foods. You can try their Miso soup or spicy french fries.
If you prefer the classics, we recommend the Lola vegan burger for $21. It includes Beyond burger, vegan cheese, chipotle aioli, and pistou. 
Is Nantucket Worth Visiting?
Yes, Nantucket is worth visiting as the area teems with incredible wildlife, wild nature, and friendly locals. Downtown Nantucket is full of rough, cobbled streets that date back a century ago, while the beach offers amazing views of the Atlantic. To enjoy your stay, the best time to visit Nantucket is March, April, September, and October. Not only are the prices more manageable but you'll enjoy your trip.