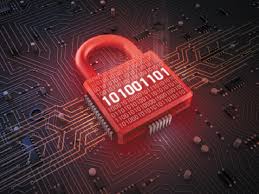 The number of travelers on the roads and in the air increases significantly during the holiday season. As they fly and drive across the country to visit and share the holidays with loved ones, they don't necessarily stop and think about keeping themselves safe. They definitely don't think about the digital dangers that they might face on their trips. From the smartphones they carry to the computers and tablets they use on their trips, travelers need to know how to keep their digital information safe while on the road.
Shop from Reputable Sites
No matter how much you prepare yourself for the holidays, you might find yourself in need of a few last minute gift ideas. Before you find yourself looking for deals on the Internet, make sure that the site you buy from is secure. Scammers working on some of the more popular sites create accounts and promise to delivery the hottest toys and other gifts before Christmas. Those scammers will often take your money and run. Shopping from reputable sites can help ensure that you get the items you order and that your private information remains secure.
Avoid Unsecured Networks
When staying in a hotel or in the home of a close friend or loved one, you might feel tempted to use the first wireless connection that you come across. You might not know that an unsecured network leaves your information open to others on that same network. If you press one simple button on your computer, you might give others the chance to connection to your computer. Hotels and resorts like Mohonk Mountain House will keep your information secure through the use of a secured network. Resorts and hotels may charge a small fee for this service.
Share Limited Information
If you're like most people, you might not think before you share information on Facebook, send out a tweet on Twitter or use other popular sites. Even if you update your privacy settings to block anyone outside of your friends from seeing your posts, there is still a chance that others can see those updates. This can lead to others learning when you leave for your holiday trips and when you come home, which leaves your home exposed to burglars and vandals. Others can hack into your account and take over your networking accounts.
Use Tracking Software
Did you know that you can download apps right to your favorite devices that will help you get back your electronics? Many of these apps are accurate to 200 feet or more, which can help you track down your items after a robbery. You simply log into your account with another device connected to the Internet, and the app will show you the location of your item on a map. This is an easy way to ensure that you get back your laptop, smartphone or tablet while away from home. You may even have the option of taking that data to the local police station for help.
The holidays are a good time to spend with the people you love, but you don't want to worry about your digital safety while on the road. Limiting the information that you share online, shopping from the right sites, using secured networks and using tracking software can all help you stay safe.