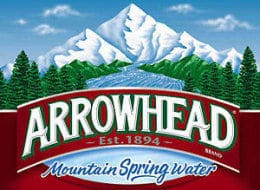 In honor of Arrowhead water launching its "Nature's Fix" campaign, we're hosting a great giveaway!
The popular water company announced the findings from a recent survey that reveals consumers are ready
and willing to change their habits and make more healthful lifestyle choices. Check out some of these interesting statistics:
Nearly all Westerners polled (97%) are looking to incorporate healthful behaviors into their daily lives, including maintaining a healthy diet by eating more fruits and vegetables (66%) and switching from soda to sparkling water 18%
90% of consumers believe that forming healthy habits should be simple and convenient
85% of Westerners said that overcoming one bad habit is all it takes to motivate them to overcome others

This week, 4 lucky winners will receive a 1 Liter bottle of Arrowhead Brand Sparkling Mountain Spring Water!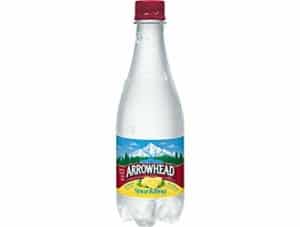 How to enter our Arrowhead Water Giveaway:
Leave a comment telling us why you want to win!
Be sure to leave your email as well so that we may contact the winner. Winners will be chosen next Monday, October 24th by random.org.
Deadline for Entering is 11:59 PM PST, Sunday, October 23rd.
Good luck!!
xoxo
**We do not share your email with anyone nor do we add you to our mailing list
**Only entries from the U.S. and Canada are eligible to win**
***This giveaway is sponsored by Nestlé Waters North America of behalf of its regional spring water brands. The information about the campaign as well as the prizes have all been provided by Nestlé Waters North America