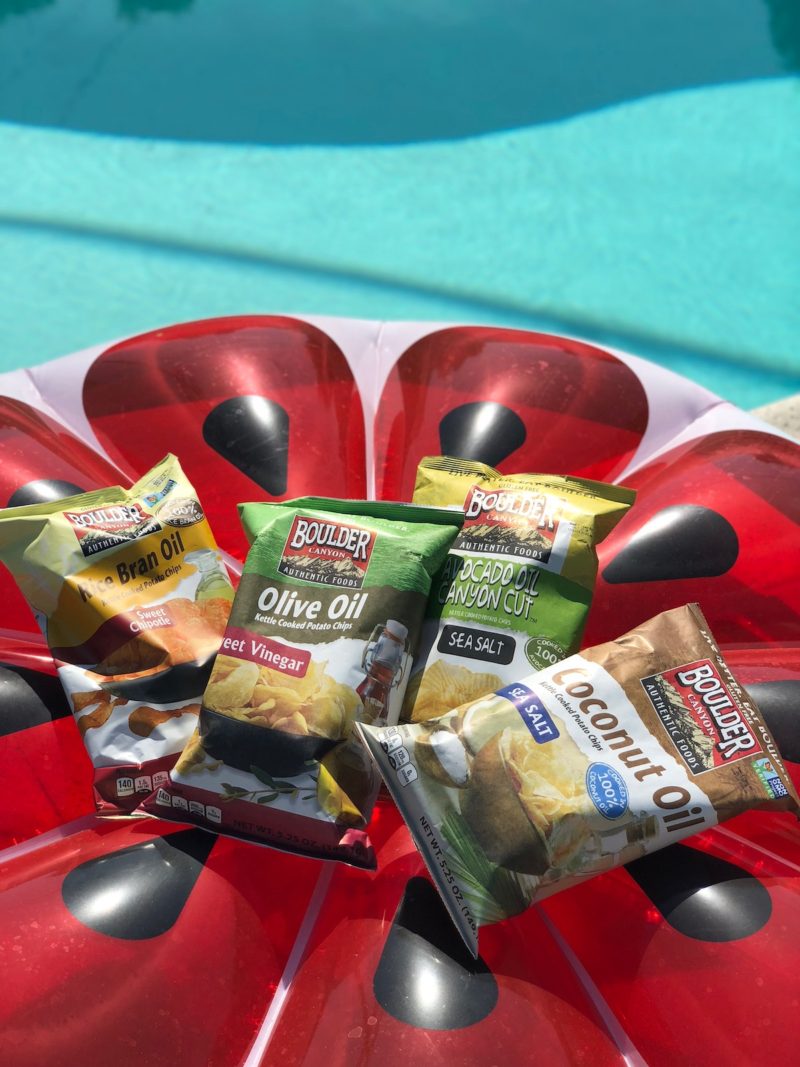 *This post is sponsored by Boulder Canyon in collaboration with Blog Meets Brand
What is summer without snacks and the outdoors? Snacks at the beach, by the pool, on a hike and even on a road trip. And what's the go-to snack? Something crispy, right? That's why Boulder Canyon Authentic Foods is THE snack of summer!
Boulder Canyon Authentic Foods is a West-Coast-based, better-for-you snack brand for folks who want to live healthy lifestyles and also love the outdoors and travel. Sounds like summer lovin, right?
Boulder Canyon a wide variety of snacks and foods from chips, crispy veggie snacks, popcorn and more. Classics to specialty, Boulder Canyon has all of your summer snacking needs covered. Especially those who follow special diets, Boulder Canyon has a snack for everyone at your summer shindig!
Check out this awesome selection of better-for-you treats with a unique crunch only Boulder Canyon has!
Kettle Cooked Potato Chips – Varieties include sea salt, olive oil, coconut oil, low sodium and more in a wide array of flavors!
Kettle Cooked Potato Chips – Varieties include avocado oil, olive oil, classic and more in various flavors!
Specialty – Varieties include quinoa, lentil, ancient grain, sweet potato, snap pea, rice & beans and more in a wide array of flavors!
Seasonal – Varieties include chips like peach cobbler, pumpkin pie, sweet corn and more!
Popcorn – Varieties include olive oil, coconut oil, avocado oil and more in a wide array of flavors!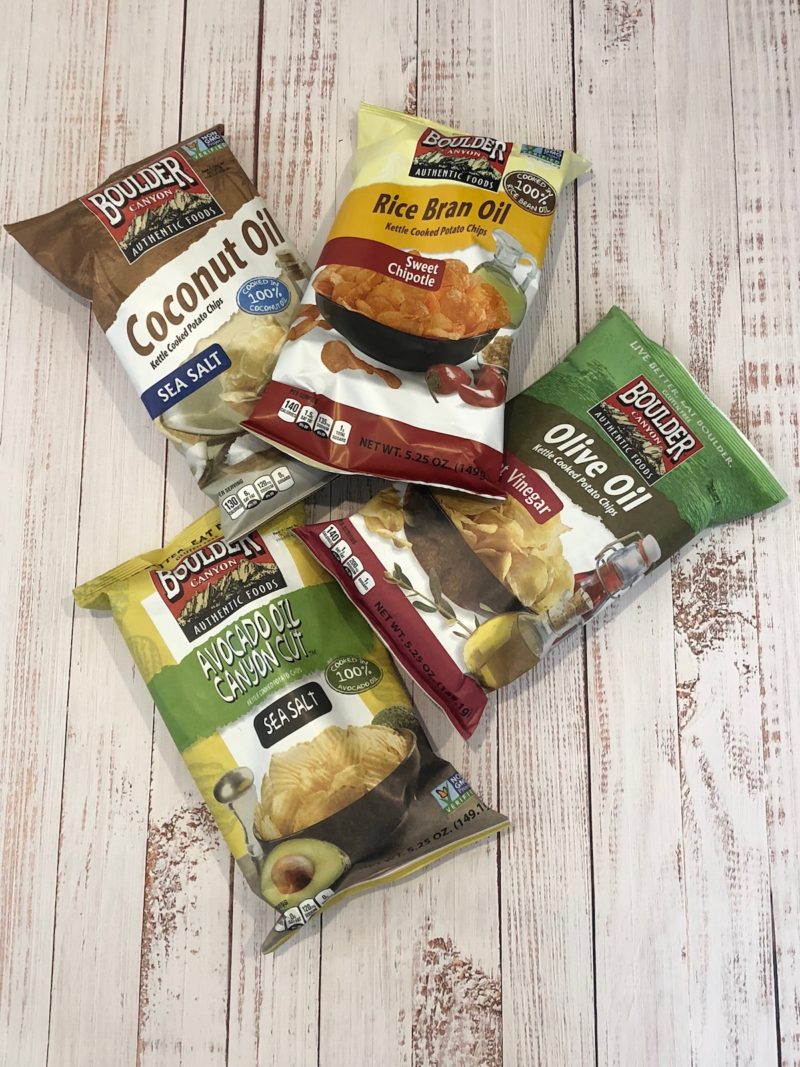 Next time you are in your local grocery or natural foods store, pick up a bag of Boulder Canyon snacks and flip it over and scan below to the ingredient list. There you will most often find three, maybe four ingredients. For instance, "Potatoes, Avocado Oil, Sea Salt," is all there is to find within their Avocado Oil Canyon Cut chips, plus you get a snack experience unlike any you've had before. Then look to the right hand side of the back panel and note the Boulder Benefits such as no trans fats, no cholesterol, low sodium, gluten-free, non-gmo, etc. Then head back to the nutrition panel; who knew sea salt had far less sodium than traditional refined salt? And the small batch cooking approach? Well, because their chips cook for shorter periods they are naturally 30% lower in fat. The list of benefits goes on and on so snack whenever and wherever!
So, where will you snack on Boulder Canyon this summer? Share your stories and photos with us as well as on the Boulder Canyon Facebook page to stay tuned to awesome giveaways and get free registration to two 5k's this summer!